URGENT: The Fight Is Not Over
#ProtectOurCare  
Delaying the Trumpcare vote shows Republicans are feeling the heat from their constituents, and now we must continue to pour on the pressure. The battle to defeat Trumpcare is a life-or-death struggle for children and families across America. Trumpcare fundamentally means higher costs, millions losing coverage, key protections gutted, a crushing age tax, and stealing from Medicare. With Trumpcare's brutal Medicaid cuts, veterans, seniors in nursing homes, rural communities, and working families will suffer just so the GOP can hand a massive new tax break to billionaires.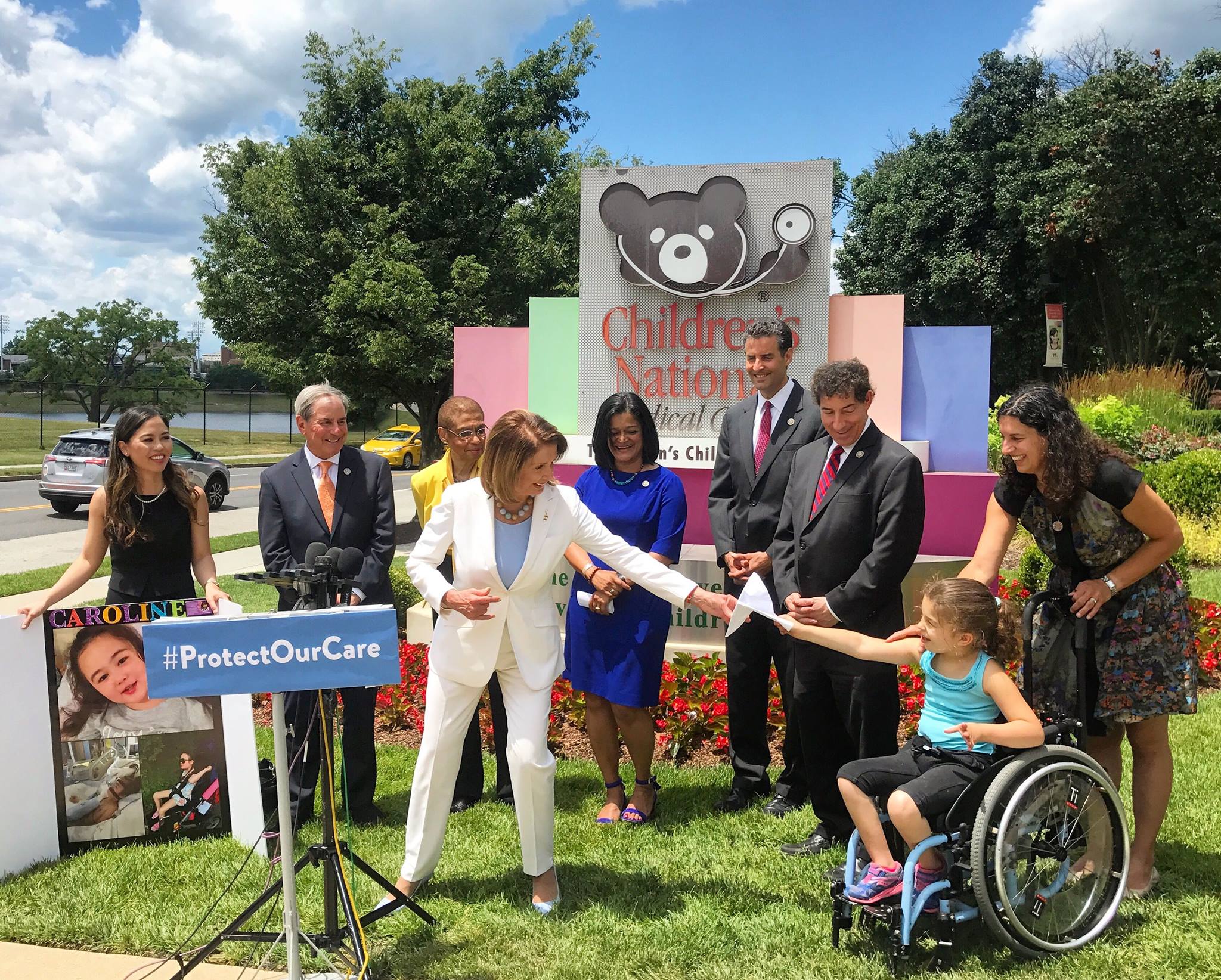 Congresswoman Nancy Pelosi visits Children's National Medical Center 
The GOP keeps finding ways to make Trumpcare even more brutal and expensive for America's working families.
The Congressional Budget Office confirmed that Senate Republicans' version of Trumpcare is even meaner than the bill that passed the House. Americans with pre-existing conditions would face staggering out-of-pocket costs. Trumpcare would also expose millions of Americans to the dreaded lifetime and annual limits on the care of children and families with serious ailments. Twenty-two million Americans will lose health coverage.
Democrats are all hands-on-deck to defend seniors and working families and #ProtectOurCare.  The organizing and mobilizing of the American people is turning the tide against the heartless monstrosity of Trumpcare.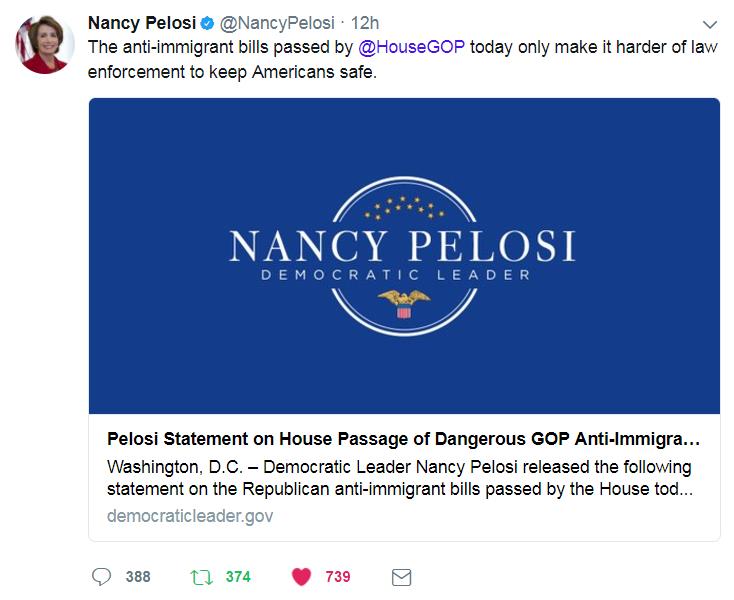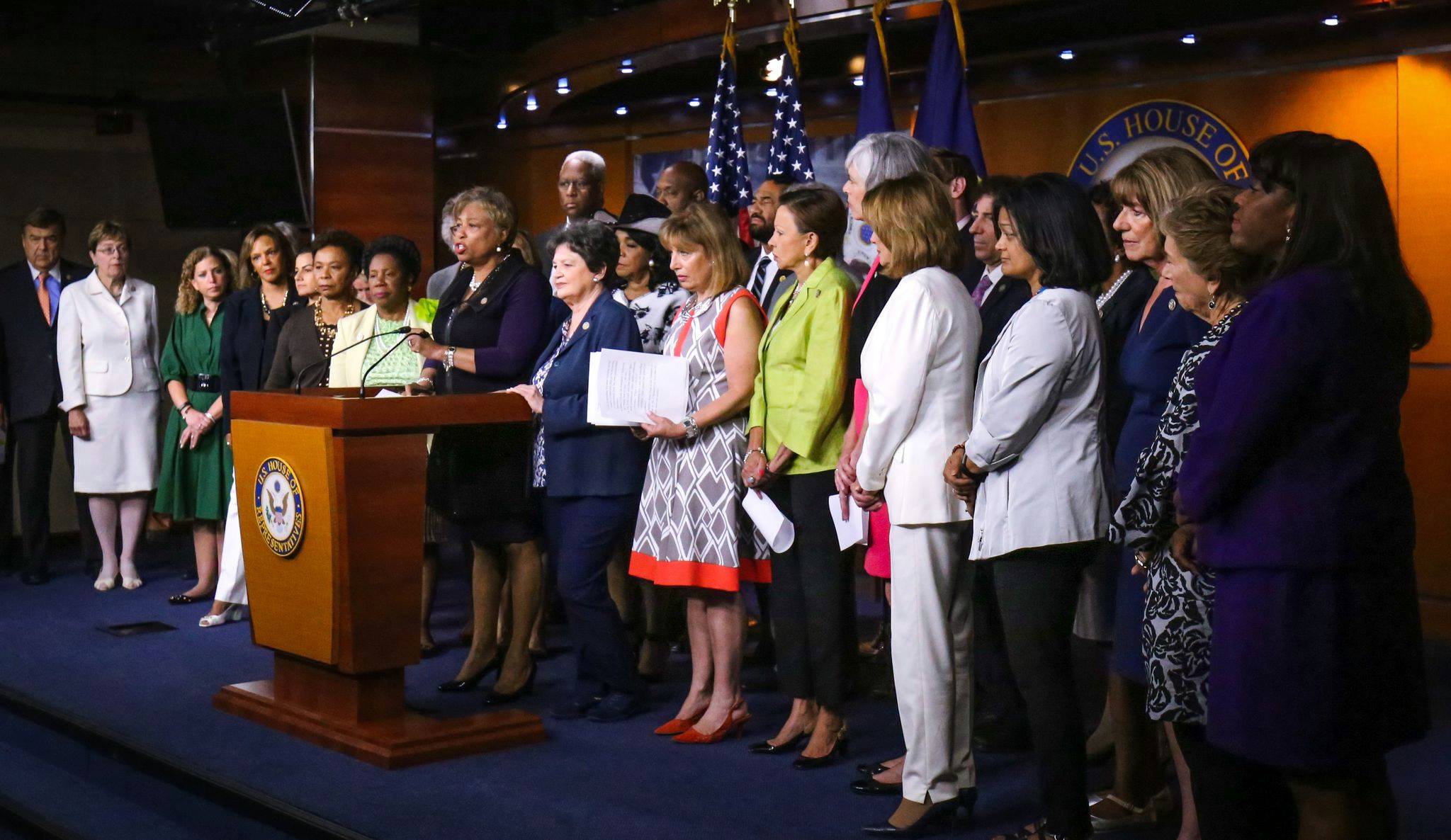 Honored to stand with my fellow House Democratic women to take a stand against President Trump's sexism.
 

My constituent, an immigrant and doctor, recently applied to become a permanent resident. While the process is pending my constituent is allowed to apply for employment authorization so that he can maintain a livelihood in the interim. My constituent received an offer of employment for a medical residency, but he could not begin the job until he received his employment authorization card. As his application was pending beyond normal processing times, he contacted my office for assistance. My staff contacted U.S. Citizenship and Immigration Services (USCIS) to both convey my constituent's situation and request an update on the status of his application. After considerable deliberation, my constituent's employment authorization was approved, and the card was mailed to him. He will soon be able to begin his new job. 

Caseworkers in my San Francisco office work to address any problems or concerns you may have with a federal government agency. To submit a Casework Authorization Form, please visit my website.
Please feel free to forward this information to your family and friends. To learn more about these efforts, to express your views, or to sign up for email updates, please visit my website. I am also on Twitter at http://twitter.com/NancyPelosi.
 


Sincerely,

Member of Congress