#TexasStrong
Hurricane Harvey
The American people send our thoughts and prayers to the families and communities impacted by the catastrophic flooding caused by Hurricane Harvey. The courage of the first responders and everyday Americans who have come to their aid inspires us, and reminds us our nation's best qualities: our compassion, our generosity and our unity in the face of national tragedy.
Republicans must be ready to join Democrats in passing a timely relief bill that makes all necessary resources available through emergency spending. With the National Flood Insurance Program expiring at the end of September, they must also move swiftly to ensure that affordable flood insurance continues to be available to communities across our country.
American families deserve to know that their government will be there for them when disaster strikes, without question and without hesitation. Democrats will stand by the families whose lives have been upended by this devastation, and will fight to help our communities bounce back stronger than ever.
Not One Penny
This week, President Trump delivered a speech to promote Republicans' plans for sweeping tax cuts for the top 1 percent.  Instead of offering the American people a plan for real, job-creating tax reform, President Trump is pushing a billionaires-first, trickle-down tax scheme that hands out massive tax cuts to the wealthiest, at the expense of American families.  If the GOP has its way, they will blow a huge hole in the deficit, gut Medicare, Medicaid, Social Security and the Affordable Care Act – all just to fund deficit-busting tax breaks for the high-end.
Hard-working Americans deserve real tax reform that creates jobs and fuels economic growth, while ensuring the wealthy pay their fair share. We are committed to giving the American people A Better Deal with better jobs, better wages and a better future, and we will continue to demand 'Not One Penny' in tax cuts for the top 1 percent.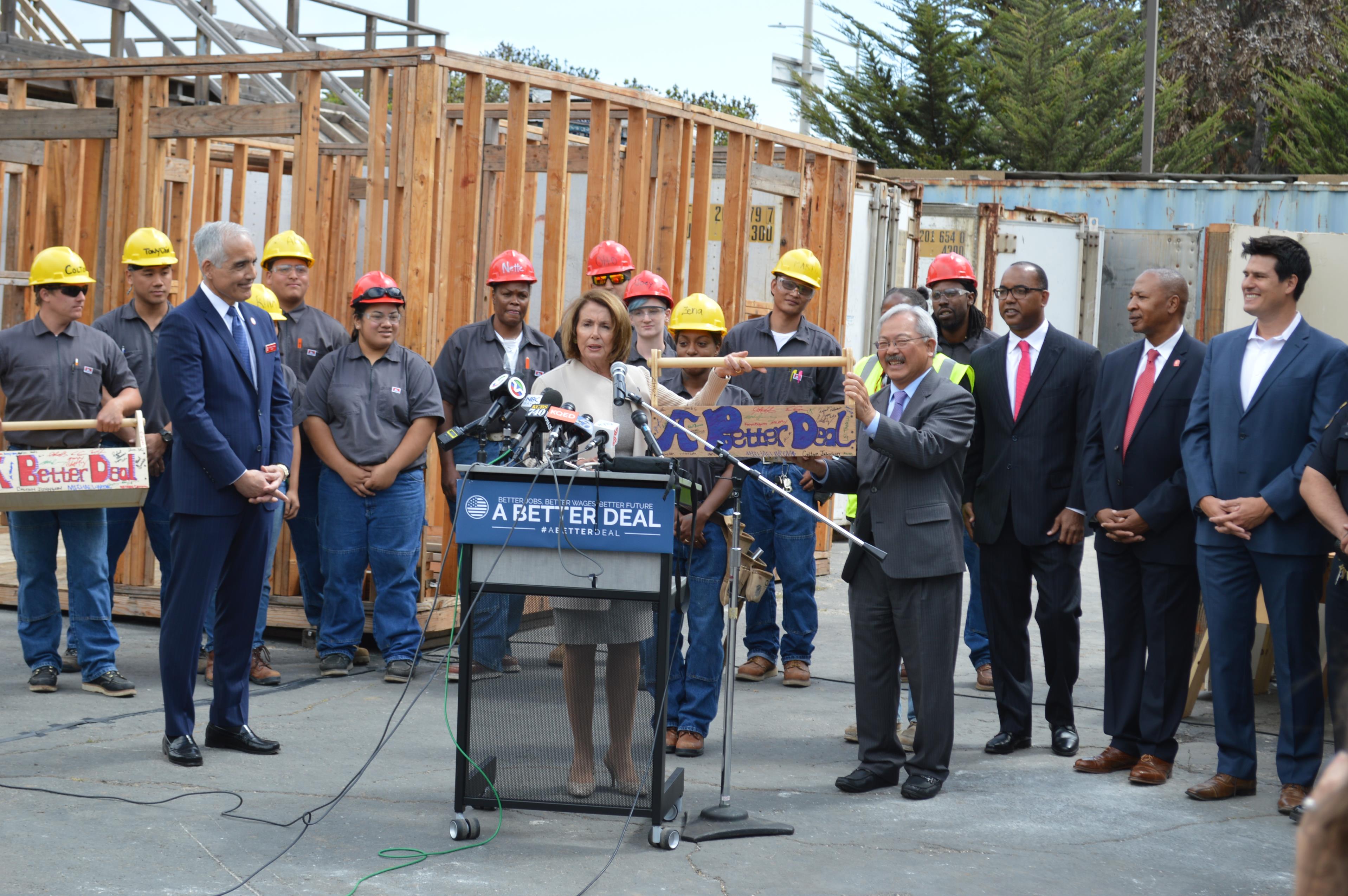 Congresswoman Nancy Pelosi and San Francsico Mayor Ed Lee held an event at CityBuild Academy at the City College of San Francisco outlining "A Better Deal" to improve jobs and wages for Americans nationwide.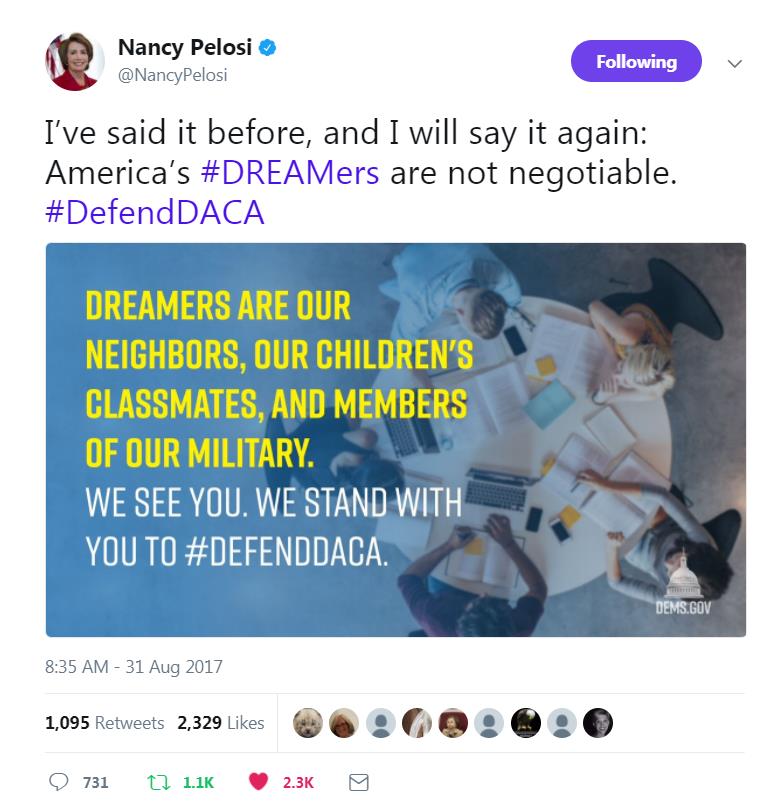 My constituent, a foreign graduate of a U.S. university, recently requested my assistance with obtaining his employment authorization card from U.S. Citizenship and Immigration Services (USCIS). Pursuant to his student visa, my constituent is allowed to work for one year post-graduation so that he gains practical experience in the field of his study. Several months ago, he received an approval notice in the mail from USCIS stating that his employment authorization was approved and that he would receive his card in the mail within a month. However, after waiting for a month, he discovered that the card had been returned to USCIS as undeliverable despite the fact that it was sent to the same address as the approval notice. Complicating matters, my constituent was to start his new job the following week. Upon learning of the situation, my staff immediately contacted USCIS on my constituent's behalf and was able to have his card resent to him. My constituent was able to begin his new job as planned.

Caseworkers in my San Francisco office work to address any problems or concerns you may have with a federal government agency. To submit a Casework Authorization Form, please visit my website.
Please feel free to forward this information to your family and friends. To learn more about these efforts, to express your views, or to sign up for email updates, please visit my website. I am also on Twitter at http://twitter.com/NancyPelosi.
 


Sincerely,

Member of Congress