Putting Women and Families First
Protecting Families' Affordable, Quality Health Care 

Last week, the Trump Administration escalated its monstrous legal war on Americans' health care.  If the Administration gets its way, its radical health care sabotage in the courts will raise the premiums and out-of-pocket costs of millions of Americans, eliminate protections for people with pre-existing conditions, and destroy every last benefit of the Affordable Care Act – threatening the affordable health coverage and the financial security of millions of hard-working families. 

On the very first day of the 116th Congress, House Democrats voted to throw the full legal weight of the House of Representatives against the Texas v. U.S. lawsuit.  Yesterday, the House voted 280 to 186 on a resolution condemning the Administration's assault on health care and calling on the Department of Justice to reverse its position in the Texas case.  The American people deserve to know exactly where their representatives stand on this latest assault on Americans' health care.  

Democrats are here to lower Americans' health costs and prescription drug prices and take new action to lower families' health insurance premiums, including with our Protecting Pre-Existing Conditions & Making Health Care More Affordable Act.  According to the Center of Budget and Policy Priorities, the bill would make coverage more affordable for hard-working families, reducing premiums for more than 13 million people, as it:
Lowers health insurance premiums with strengthened and expanded affordability assistance;
Strengthens protections for people with pre-existing conditions;
Stops insurance companies from selling junk health insurance plans; and
Reverses the GOP's health care sabotage that has needlessly driven up premiums and uninsured rates. 
Ensuring access to quality, affordable health care is a top priority, and I would like to know why it is important to you to #ProtectOurCare.  Please share your story in the link below.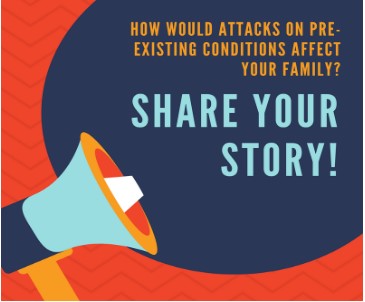 Reauthorizing the Violence Against Woman Act 

Last week, the House passed H.R. 1585, a bipartisan, robust, long-term Violence Against Women Act reauthorization. This critical reauthorization, will safeguard and strengthen the landmark Violence Against Women Act's life-saving protections for women throughout California and across the country. 
This reauthorization fulfills Congress's responsibility to protect all Americans: improving services available for victims and survivors, empowering enforcement to protect their communities, helping stop abusers and stalkers from obtaining firearms, expanding housing protections and protections against discrimination in the workplace, and strengthening protections for Native American women – because every woman, everywhere has the right to live free from abuse.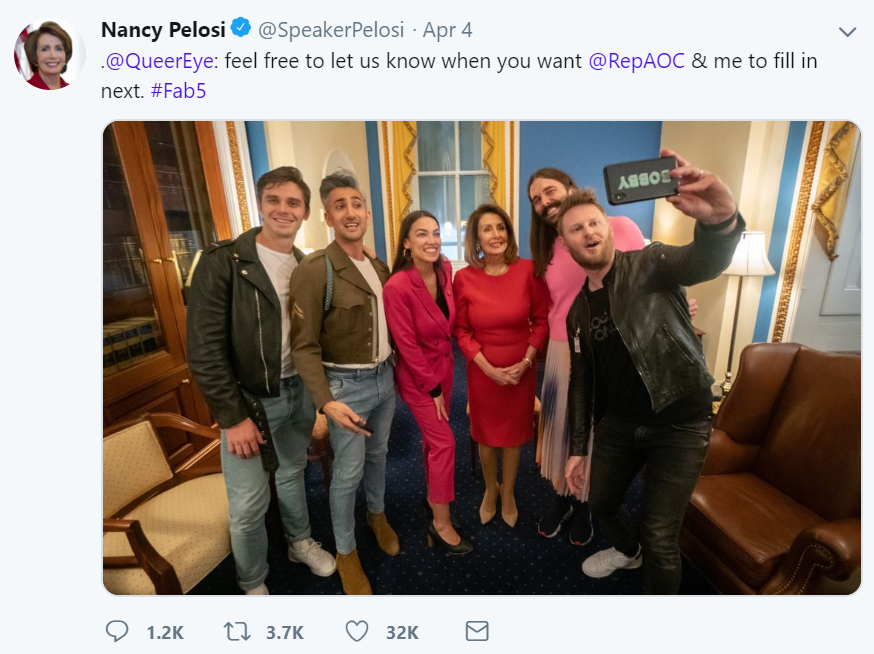 My office recently assisted a constituent with an issue with the San Francisco Housing Authority (SFHA). He and his wife received a notice about a steep increase in rent and a reduction in the assistance they receive from SFHA, placing an undue hardship on the family. He contacted our office because he had applied for rent accommodation and provided the necessary documents. However, he had been unable to reach SFHA to resolve this matter. Therefore, my staff contacted SFHA on his behalf and as a result, SFHA approved his request.

Caseworkers in my San Francisco office work to address any problems or concerns you may have with a federal government agency. To submit a Casework Authorization Form, please visit my website.
Please feel free to forward this information to your family and friends. To learn more about these efforts, to express your views, or to sign up for email updates, please visit my website. I am also on Twitter at http://twitter.com/NancyPelosi.
 


Sincerely,

Member of Congress