Natural and Constitutional Disaster
Responding to a Constitutional Crisis 
Attorney General Barr has sold out the rule of law, violated the public trust and compromised the integrity of the Department of Justice – all to protect this increasingly lawless President. On Wednesday, the House Judiciary Committee voted to hold Barr in contempt of Congress for refusing to release the full, unredacted Mueller report and underlying evidence.  Now, the President has taken the extreme step to assert executive privilege over the entire document. The Constitution enshrines Congress's authority to conduct oversight of the Executive branch to ensure that government works for the people – yet this Administration continues to trample over the Constitution and conceal the truth from the public. Congressional Democrats are prepared to conduct our constitutional oversight responsibility and find the truth that the American people deserve to know.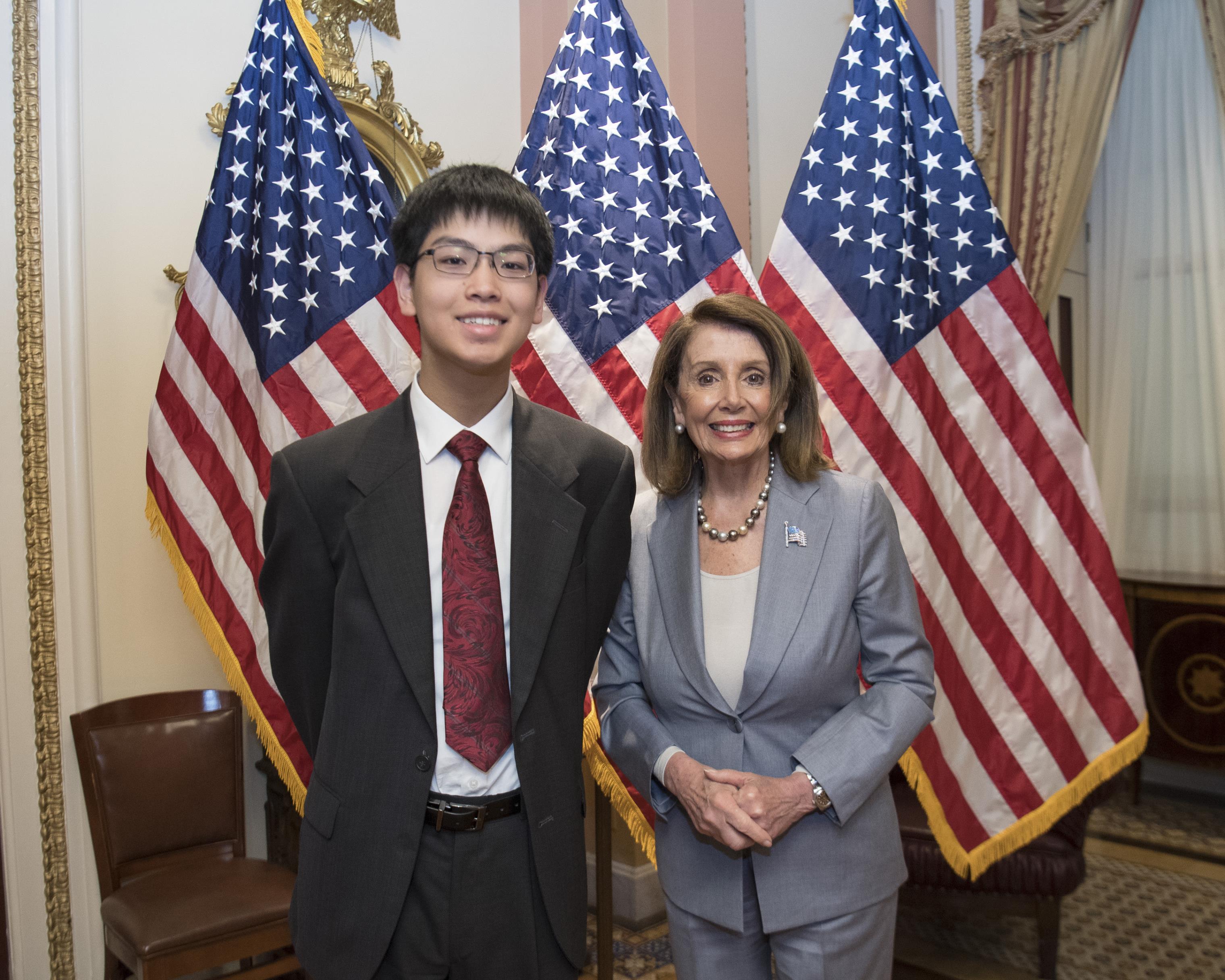 Congresswoman Nancy Pelosi congratulates Joshua Zhu on winning the 2018 Congressional App Challenge for California's 12th Congressional District.

Recovering From Natural Disasters With H.R. 2157 
Today, the House passed H.R. 2157, the Supplemental Appropriations Act of 2019 – a comprehensive emergency disaster supplemental bill to help meet the urgent needs of American communities still struggling to recover from recent hurricanes, typhoons, wildfires, floods and other natural disasters. This robust disaster package includes more than $19 billion for disaster-stricken communities, and builds on the legislation that the House passed in January – bringing life-saving assistance to families in the Midwest hit by devastating floods and those in California devastated by wildfires this past year. We are proud to help our fellow Americans in communities across the United States and in Puerto Rico, the Northern Mariana Islands, Guam, the U.S. Virgin Islands and American Samoa recover and heal from devastating disasters.  In times of crisis, we do not pick and choose between who to help.

Included in this legislation is critical funding for: 
Infrastructure and community development to rebuild our transportation systems and repair housing, businesses and public infrastructure;
Farmers and rural communities to bolster the farmer safety net and restore disaster-damaged lands;
Social services, mental health, education and dislocated worker initiatives to invest in the well-being of children, workers and families in disaster-struck areas – including providing critical nutrition and Medicaid assistance for Puerto Rico and U.S. territories;
DOD and Veterans Affairs to repair and rebuild hurricane-damaged bases and facilities;
Disaster resiliency to mitigate damage and costs from future disasters which are becoming more frequent as a result of climate change.
American families hit by natural disasters and Californians devastated by wildfires deserve to know that their government will stand with them throughout the road to recovery.  Democrats are committed to delivering this assistance to our fellow Americans as they work to rebuild their lives and their communities.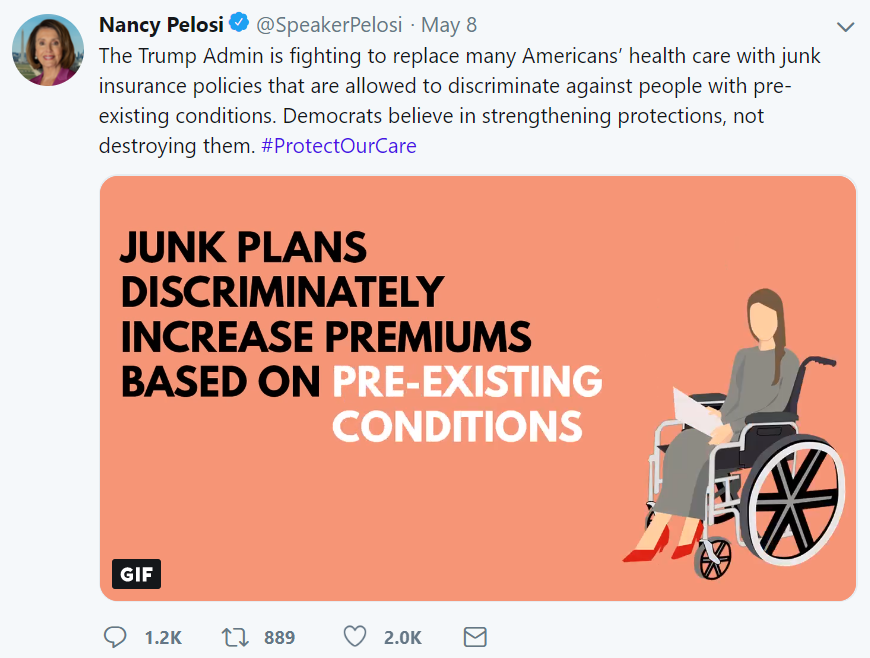 My office assisted a constituent who had reached out after his relative was denied for a tourist visa to attend a funeral in the United States. He was unable to reschedule an earlier appointment for the relative to attend the funeral.  My staff was able to submit a letter in support of the constituent's relative in getting the earliest appointment available. As a result, the constituent's relative was able to get an expedited appointment and the visa to attend the funeral in the United States.

Caseworkers in my San Francisco office work to address any problems or concerns you may have with a federal government agency. To submit a Casework Authorization Form, please visit my website.
Please feel free to forward this information to your family and friends. To learn more about these efforts, to express your views, or to sign up for email updates, please visit my website. I am also on Twitter at http://twitter.com/NancyPelosi.
 


Sincerely,

Member of Congress