Make America Sick Again
House Republicans showed their true colors this week, and reversing their plans to destroy the Office of Congressional Ethics will not obscure their clear contempt for ethics in the People's House. Once again, the American people have seen the toxic dysfunction of a Republican House that will do anything to further their special interest agenda, thwart transparency and undermine the public trust. Our colleagues on the other side of the aisle should remember the strength of public outrage they faced in the space of 12 hours as they scheme to do lasting damage to the health and economic security of millions and millions of hard-working families.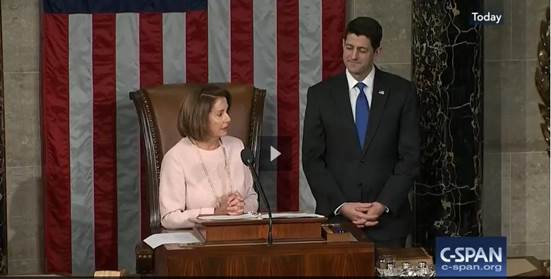 Leader Pelosi introduces Congressman Paul Ryan as Speaker of the 115th House of Representatives.
The GOP has spent the first week of the new Congress stacking the deck for the special interests and plotting to Make America Sick Again by destroying the Medicare guarantee, raising premiums and ripping health coverage away from 30 million Americans. The opposition continues to deny the reality that repealing the Affordable Care Act would have devastating consequences for the health and economic security of America's hard-working families, including the loss of roughly 2.6 million jobs around the nation.
Democrats will fight this assault on affordable health care in our country with every ounce of our strength.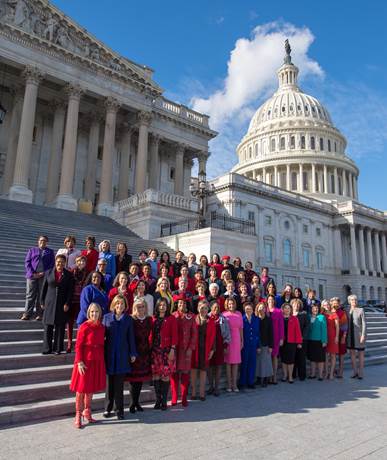 Congresswoman Nancy Pelosi stands alongside House Democratic Women of the 115th Congress 
 Flooding Happens, Prepare Yourself.
This week we are expecting heavy rainfall in the Bay Area and a serious risk of flooding. Please exercise extreme caution and practice preparation techniques.
Take pro-active steps to prepare yourself for potential flooding.
Be aware of when conditions are right for flooding.
Listen to local authorities, the TV/radio for latest weather updates and emergency instructions.
Know where to go and how to reach higher ground. 
Build or restock your emergency preparedness kit to include sandbags, flashlight, batteries, cash and first aid supplies, important papers, medical and pet supplies.
Additional tips can be found atwww.Ready.gov. 
                                                                                      My constituent recently contacted my office, because his father, a Veteran who served with the U.S. Navy during World War II in the Pacific, passed away in the 1970s without having received any medals despite his honorable service and being wounded in combat. As his mother is now 105 years old, my constituent wanted to ensure that she knew his father's role in the war was appreciated and commended by the United States. However, when he attempted to obtain his father's military records from the Navy, he was told that the records were now being stored at the National Personnel Records Center (NPRC). With his mother aging, my constituent did not want to waste any time. Therefore, my office sent an inquiry to the NPRC requesting a review of my constituent's father's records to verify his entitlement to any awards. Shortly thereafter, NPRC was able to confirm that my constituent's father was entitled to numerous medals, including the Purple Heart, which are being shipped to my constituent from the Navy. My constituent and his family will soon have a piece of history to memorialize his father's honorable service to the country.

 

Caseworkers in my San Francisco office work to address any problems or concerns you may have with a federal government agency. To submit a Casework Authorization Form, please visit my website.
Please feel free to forward this information to your family and friends. To learn more about these efforts, to express your views, or to sign up for email updates, please visit my website. I am also on Twitter at http://twitter.com/NancyPelosi.
 


Sincerely,

Member of Congress