Keep Families Together
You Belong, You Are Loved
Our nation's immigrants are the constant reinvigoration of America. By bringing their hopes, courage and determination to succeed to our shores, each generation of newcomers makes America more American.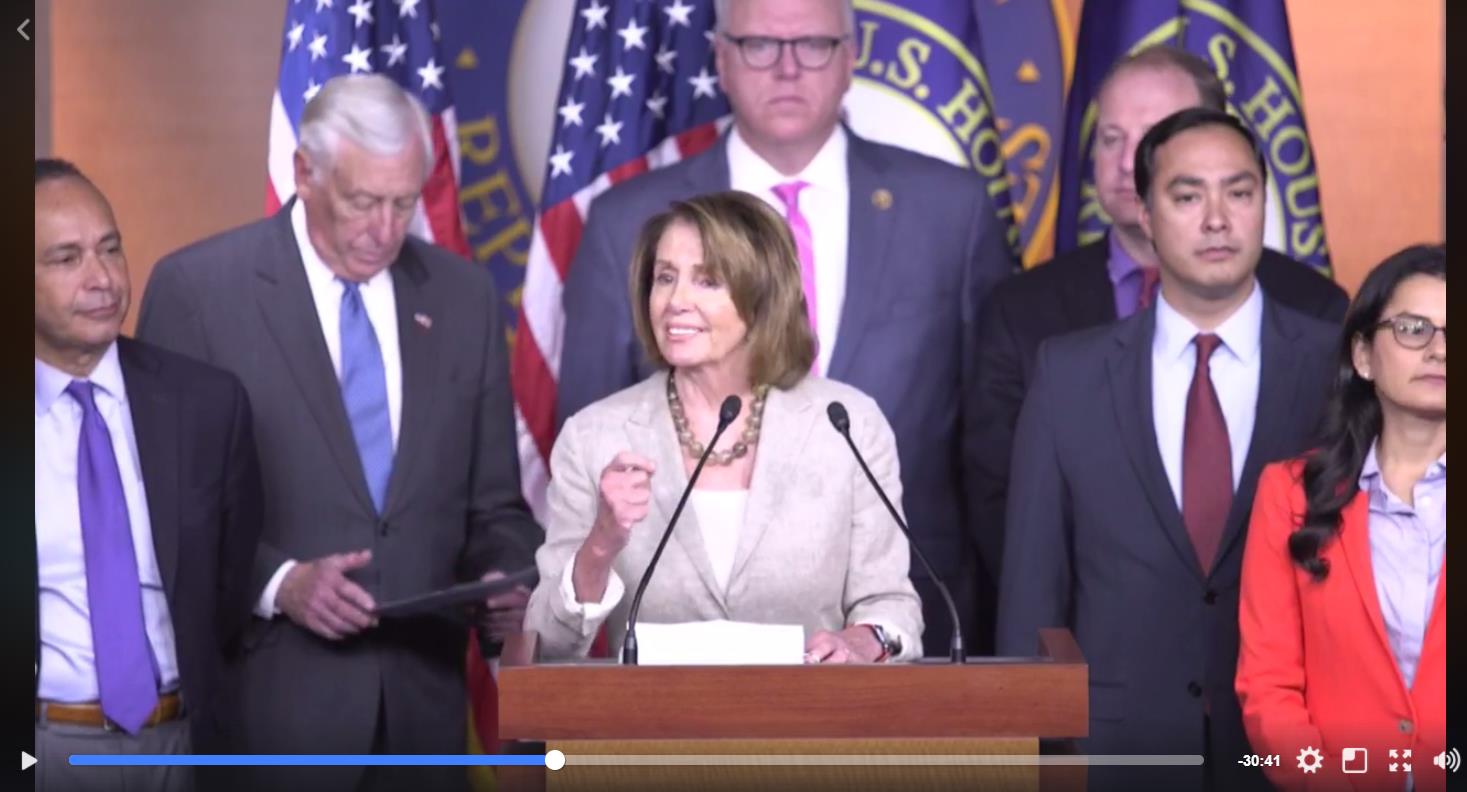 Congresswoman Nancy Pelosi joins the Congressional Hispanic Caucus to introduce the American Hope Act of 2017 to provide a permanent legislative solution to the immigration status of more than 800,000 #DREAMers 
From the start, President Trump has pushed a hateful, senseless anti-immigrant agenda that instills fear in our communities, weakens our nation and dishonors our values. Whether unleashing a deportation force to tear apart families, or threatening the protections of DACA, or backing the tired cruelty of this bill, the Trump Administration continues to choose discrimination over smart policies that strengthen and enrich our nation.
Democrats will continue pushing for comprehensive immigration reform that recognizes and embraces the contributions of immigrant families. We will never stop fighting to ensure that America remains a land of opportunity for those who work hard, abide by our laws and dare to dream.
#ProtectOurDemocracy
The Trump team's alarming connections and conduct with Russia necessitated stronger sanctionsand tougher limits on President Trump's ability to roll them back. President Trump's signing statement raises serious questions about whether his Administration intends to follow the law, or whether he will continue to enable and reward Vladimir Putin's aggression.
The Republican Congress must not permit the Trump White House to wriggle out of its duty to impose these sanctions for Russia's brazen assault on our democracy. We will demand tough oversight to ensure strong and immediate implementation of the sanctions law.
These strong Russia sanctions must be followed by swift Congressional action to launch the long-overdue outside, independent commission to expose the full extent of the Kremlin's meddling in our elections and prevent it from ever happening again.  The integrity of our democracy itself is at stake, and Congress has a responsibility to defend it.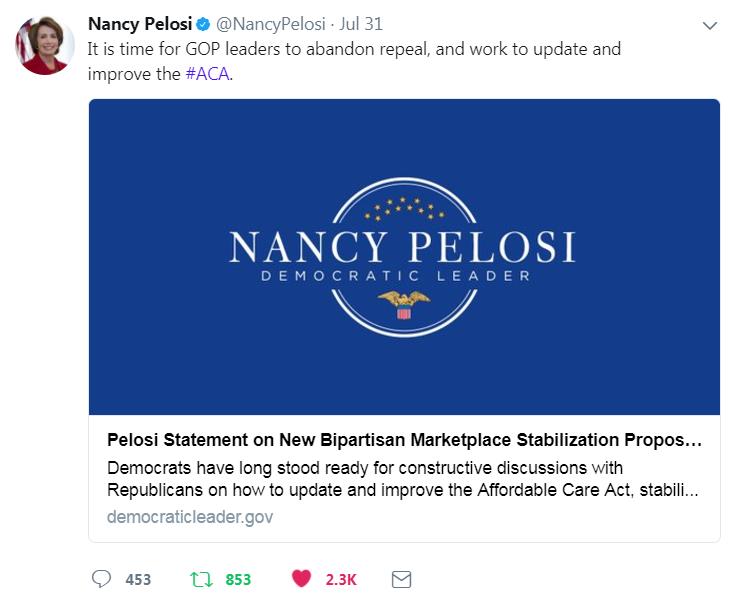 My office recently assisted a constituent who lives with disabilities. My constituent applied for Social Security Disability Insurance (SSDI) in the summer of 2014 with the Social Security Administration (SSA). After two years, SSA agreed that he qualified for SSDI based on his disability going back to 2013. However, after waiting for two months following the decision, my constituent still had not received his first payment or retroactive benefits, and he was simultaneously experiencing severe financial hardship. Upon learning of the situation, my staff immediately contacted SSA on behalf of my constituent conveying the details of my constituent's situation. Shortly thereafter, my constituent began receiving his SSDI benefits and retroactive payment.

Caseworkers in my San Francisco office work to address any problems or concerns you may have with a federal government agency. To submit a Casework Authorization Form, please visit my website.
Please feel free to forward this information to your family and friends. To learn more about these efforts, to express your views, or to sign up for email updates, please visit my website. I am also on Twitter at http://twitter.com/NancyPelosi.
 


Sincerely,

Member of Congress