Fear Will Not Stop Us
Saluting Our Heroes
Once again, we salute heroic law enforcement officers and postal employees doing the dangerous work of intercepting any remaining mail bombs and bringing those responsible to justice. The goal of terrorists is to instill fear. We will not allow them to diminish our commitment to building a brighter future for communities across America.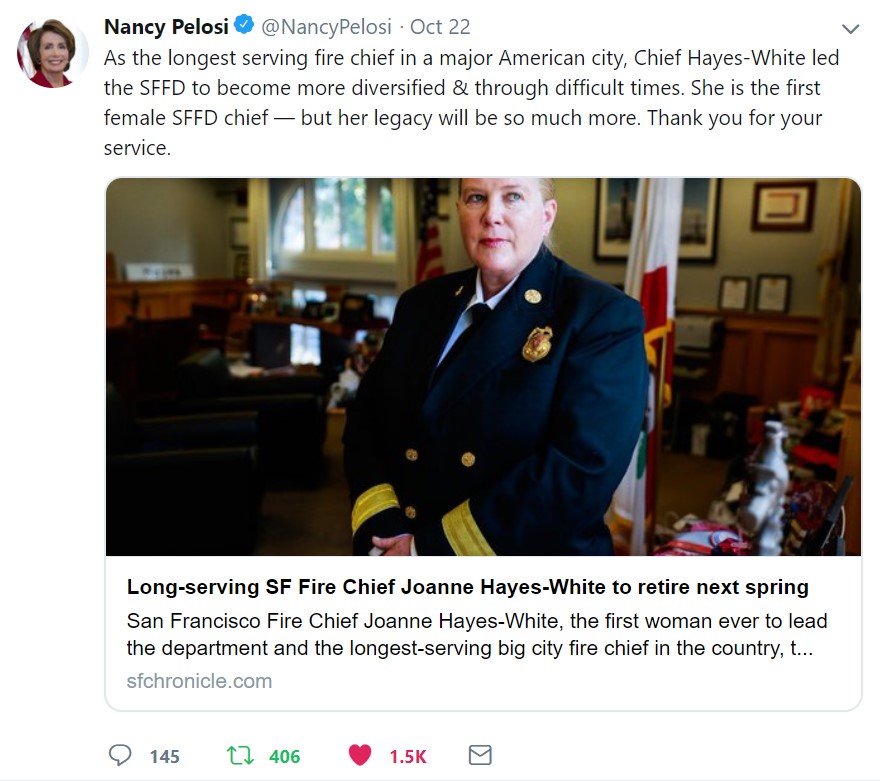 I listened with great interest to the President's remarks this week. Members of Congress all take an oath to support and defend the constitution and protect the American people, and that is our first responsibility.
However, President Trump's words regarding these attacks ring hollow until he reverses his statements that condone acts of violence.  Time and time again, the President has condoned physical violence and divided Americans with his words and his actions: expressing support for the Congressman who body-slammed a reporter, the neo-Nazis who killed a young woman in Charlottesville, his supporters at rallies who get violent with protestors, dictators around the world who murder their own citizens, and referring to the free press as the enemy of the people. Democrats will continue to fight For The People and will not let fear deter us from advocating for a better life for all Americans.
Hunters Point Clean-Up
At this critical point for the Hunters Point clean-up, I am proud to have fought in the Congress to secure an additional $60.4 million in federal funding above the President's budget for excavation, resampling and rescanning of the base – on top of the $36 million in base clean-up funding I secured for the Shipyard in the 2018 omnibus funding bill. These funds will ensure that every area touched by Tetra Tech EC will be retested, and the health and safety of the Bayview-Hunters Point Community will be protected.
Bayview-Hunters Point residents deserve our relentless commitment to an open, transparent clean-up that holds Tetra Tech EC accountable for its outrageous data manipulation and falsification. We must ensure that this breach of the public trust can never again happen, and provide proper oversight to ensure that the Navy fulfills its responsibility to thoroughly clean up the Shipyard.
In my time representing San Francisco in the U.S. Congress, it has been my honor to have secured over $1 billion for the clean-up of the Hunters Point Shipyard. Our community deserves to know that these investments are being made in a safe, smart and transparent manner, and to have all the resources and information they need to guarantee the health and safety of themselves and their families.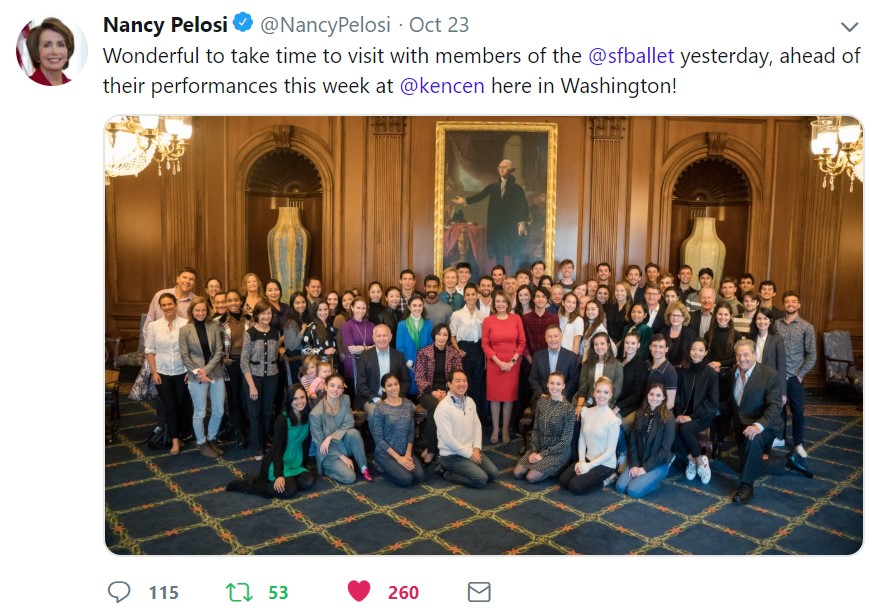 My office recently assisted a 501(c)(3) non-profit that was erroneously charged a $2,333.89 penalty for a late filing after the organization requested an extension from the Internal Revenue Service (IRS). With an annual operating budget dependent on various grants and personal donations, this penalty would have posed a considerable hardship for them as they have been in the district for 37 years. My office requested a review by the IRS and consideration of a payment plan for the penalty. As a result, the IRS waived the $2,333.89 in penalties.

Caseworkers in my San Francisco office work to address any problems or concerns you may have with a federal government agency. To submit a Casework Authorization Form, please visit my website.
Please feel free to forward this information to your family and friends. To learn more about these efforts, to express your views, or to sign up for email updates, please visit my website. I am also on Twitter at http://twitter.com/NancyPelosi.
 


Sincerely,

Member of Congress