But His Emails
#ProtectOurDemocracy  
There's no escaping it: the Trump Campaign's inner circle met with an agent of a hostile foreign power to influence the outcome of an American election. The American people face a White House riddled with shadowy Russian connections and desperate to hide the truth.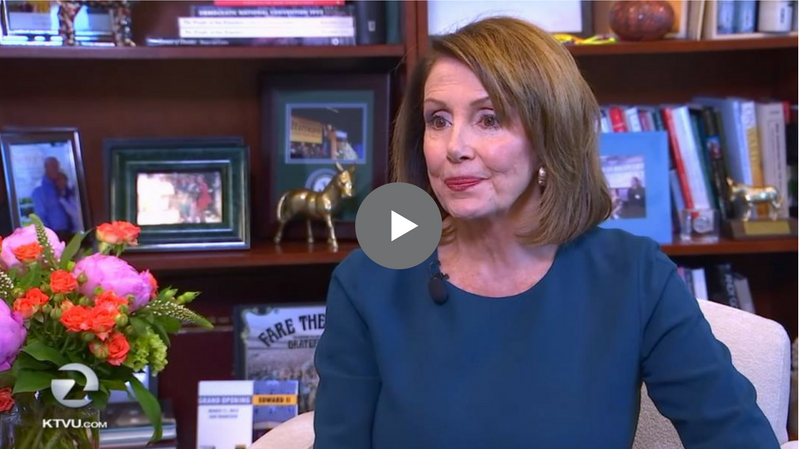 Congresswoman Nancy Pelosi sits down with the KTVU Anchor Ken Wayne for a one-on-one interview.
One after another, senior Trump officials have been caught hiding secret meetings with Russian agents. The incendiary news of the meeting arranged by Donald Trump Jr. is a grave development in the investigation of Trump officials' possible collusion with Moscow. In addition to Special Counsel Mueller's scrutiny, everyone at the meeting should be immediately summoned to appear under oath before the House and Senate committees investigating Trump's ties to Russia.
Last week, America watched President Trump fawn over the dictator whom the U.S. intelligence community concluded intervened to help elect him. Instead of protecting the integrity of our democracy, President Trump invited the foxes deeper into the hen house with his ludicrous cybersecurity cooperation proposal. We need an independent, outside, American commission to get to the bottom of Russia's tampering in our election and prevent Putin from doing it again.
Divisions & Revisions 
The latest Trumpcare text from the Senate shows Republicans are just making this monstrous bill worse. Somehow, they have devised an even grimmer future for Americans with pre-existing conditions.
Trumpcare fundamentally means higher costs, millions losing coverage, key protections gutted, a crushing age tax and stealing from Medicaid.  Republicans are trying to inflict unspeakable suffering for hard-working families across America, with especially crushing consequences for veterans and seniors with long-term care needs. The GOP needs to stop ignoring the voices of their constituents and the stories of the families who will be devastated by Trumpcare. Democrats in Congress and across the country will keep turning up the heat to defeat Trumpcare once and for all.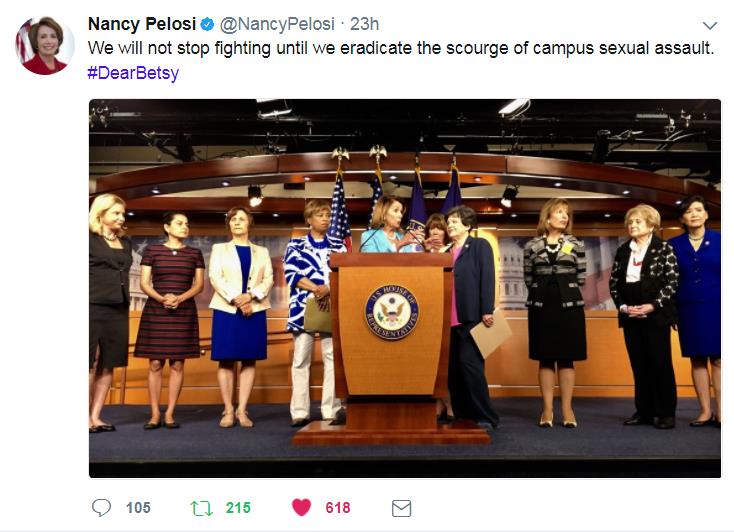 My constituent, a transgender woman, recently applied to change her name and gender on her TSA Precheck so that she could continue enjoying expedited security screening at airports when traveling within the United States. Specifically, my constituent had upcoming travel this summer, but she had been told by TSA that it could take three months to process the change. My constituent was concerned, because she previously experienced discomfort going through the regular TSA security line at the airport, and she hoped to avoid a similar situation. Therefore, my staff contacted TSA regarding my constituent's request. Very shortly thereafter, TSA was able to update her TSA Precheck record, and she will again be able to enjoy the expedited security line.

Caseworkers in my San Francisco office work to address any problems or concerns you may have with a federal government agency. To submit a Casework Authorization Form, please visit my website.
Please feel free to forward this information to your family and friends. To learn more about these efforts, to express your views, or to sign up for email updates, please visit my website. I am also on Twitter at http://twitter.com/NancyPelosi.
 


Sincerely,

Member of Congress