#BillionairesFirst
#TaxScam
Yesterday, House Republicans voted to raise taxes on 36 million middle class families across this country. At every stage, this tax scam grows more generous for multi-national corporations and the top 1 percent and more destructive toward American workers and middle class families. The Senate bill confirms it: this tax bill is dead-set on raising taxes on middle class families to give tax breaks to the wealthiest and corporations shipping American jobs overseas.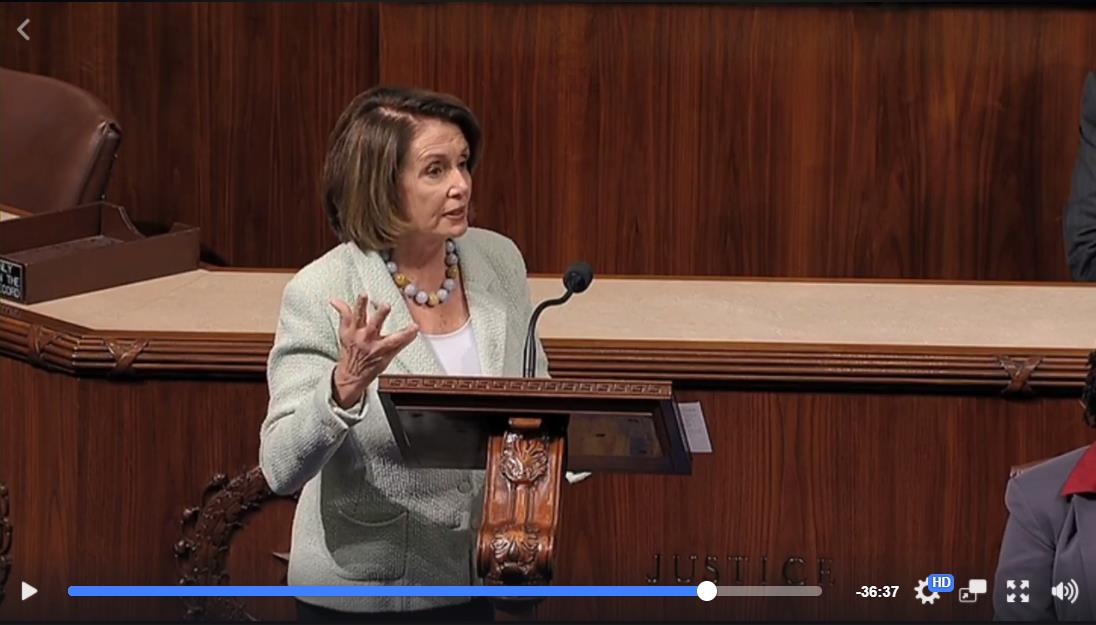 Congresswoman Nancy Pelosi delivers a speech on the House Floor urging her colleagues to vote against the House tax bill and fight for America's hard working families.
Every California House Member who voted for this tax scam voted to destroy the state and local tax deduction and raise taxes on their own constituents. In the case of California, 11 California House Republicans voted to hit families with the largest net tax hike of any state in America. Those who voted in favor of this tax scam will have to answer to the American people who will hold them accountable for their decisions.
While they vote to raise taxes on hard working Americans, Democrats will continue to fight for ABetter Deal with better jobs, better pay, and a better future for all Americans.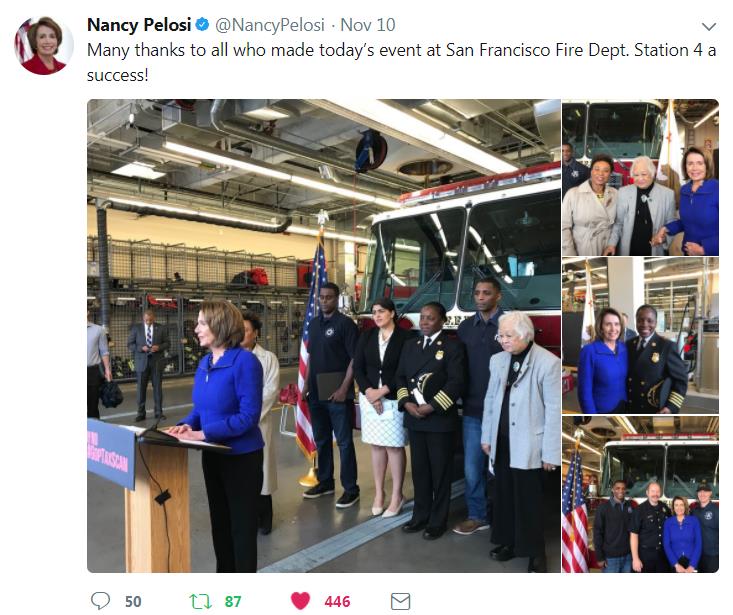 My office recently assisted a constituent with obtaining his employment authorization card from U.S. Citizenship and Immigration Services (USCIS). My constituent had to take a temporary unpaid leave of absence from his workplace, as his previous Employment Authorization Document (EAD) expired in September. The constituent had already applied for a new EAD in May. However, after waiting for more than 4 months, my constituent still had not received his employment authorization. Therefore, my staff contacted USCIS on behalf of my constituent, conveyed the details of my constituent's situation, and requested expedited processing. Shortly thereafter, USCIS issued my constituent his employment authorization card, and he is now able to resume employment.     

Caseworkers in my San Francisco office work to address any problems or concerns you may have with a federal government agency. To submit a Casework Authorization Form, please visit my website.
Please feel free to forward this information to your family and friends. To learn more about these efforts, to express your views, or to sign up for email updates, please visit my website. I am also on Twitter at http://twitter.com/NancyPelosi.
 


Sincerely,

Member of Congress