Background Checks NOW
A Weekend of Terror 
In the face of the horrific loss of life from the tragedies in Gilroy, El Paso, Dayton, Chicago and countless communities across America, House Democrats are taking forceful action to address the explosive combination of white supremacy, domestic terrorism and gun violence in America.

On Wednesday, Gun Violence Prevention Task Force Chairman Mike Thompson sent a letter, signed by more than 200 House Democrats, urging Senator McConnell to call the Senate back into session to pass the Bipartisan Background Check Act (H.R. 8) and the Enhanced Background Checks Act (H.R. 1112), which the House passed in February.  To address the domestic terrorism of white supremacy that challenges the very character of America, Homeland Security Committee Chairman Bennie Thompson has sent Members his action plan that continues his long-standing leadership fighting domestic terrorism.  Finally, the Judiciary Committee led by Chairman Jerry Nadler will continue to advance further possible committee action during the District Work Period on other gun violence prevention legislation, including an Extreme Risk Protection Order bill.

Senator Schumer and I spoke to the President separately this yesterday and told him the best way forward to address gun violence in our country is for Leader McConnell to let the Senate take up and pass the House-passed universal background checks legislation and for the President to sign it into law.  The President gave us his assurances that he would review the bipartisan House-passed legislation and understood our interest in moving as quickly as possible to help save lives. I also sent the President a letter asking for him to call the Senate back into session to vote on the House-passed bipartisan gun violence prevention legislation.  

Sadly, still, Senator McConnell refuses to bring the Senate back to Washington to take action.  We will continue to make this issue too hot to handle — forcing Senator McConnell to take up our bipartisan House-passed gun violence prevention legislation so that the American people can live free from the terrorism of white supremacy and gun violence.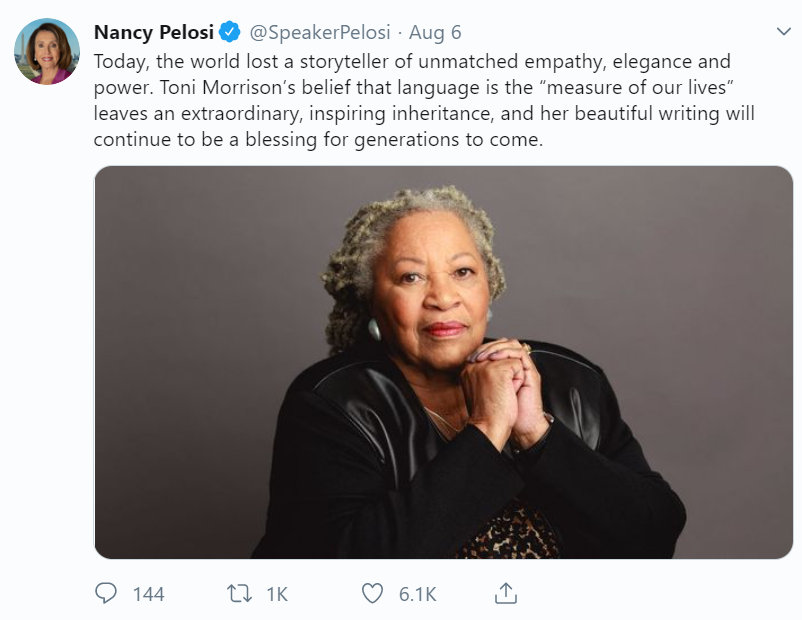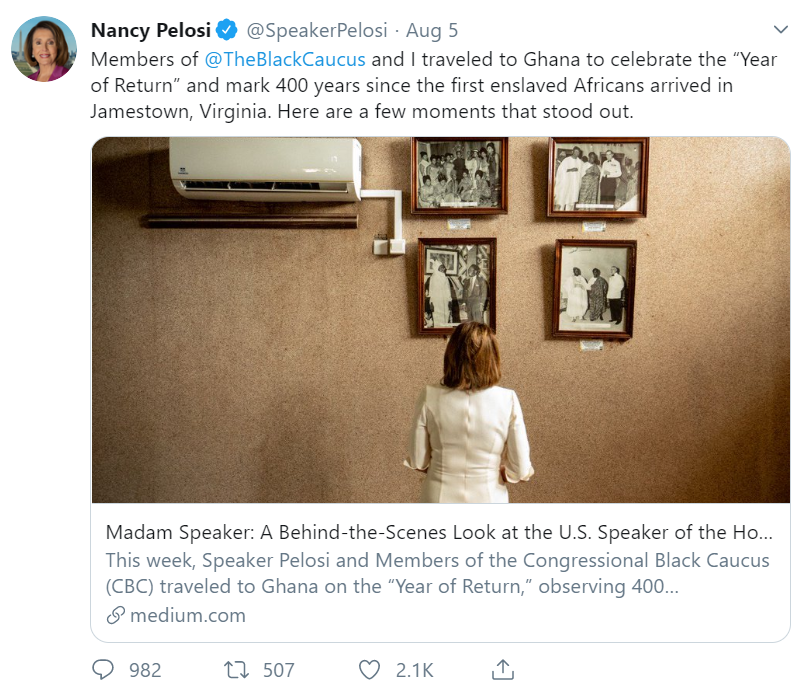 Trip to the Northern Triangle and the Border 
This week, our delegation began our trip to the Northern Triangle (Guatemala, Honduras, and El Salvador), to enhance regional stability and engage leaders in a discussion of migration.  Our visit to Guatemala began at a USAID-supported shelter assisting the safe transition of recently returned Central American migrant children, who are victims of violence. While the visit was sobering, we were encouraged to see the positive impact made by El Refugio de la Niñez on the lives of vulnerable youth.

In our meetings with representatives from the Guatemalan government, the judiciary, civil society, community and faith-based groups, the private sector and human rights organizations, we will renew our commitment to advancing our shared interests and to helping empower the people of the Northern Triangle to build a better future at home.  We also look forward to honoring the cultural and family ties that connect our people and the enormous contributions that generations of immigrants from the region have made to the United States.

After concluding our visit to Guatemala countries, the delegation will travel to McAllen, Texas to see detention conditions for migrants from Central America and to meet with faith-based and community leaders, as well as with asylum-seeking families.  Many Members of the delegation have made several visits to the border, where they have been heartbroken by the horrific situation.  House Democrats will constantly visit the border to demand that conditions are improved to reflect American values and to respect the dignity of every person.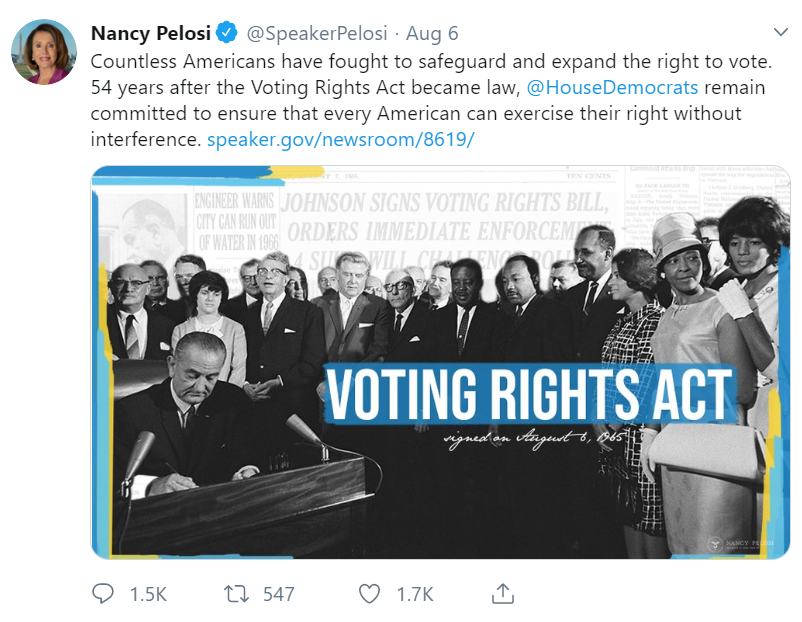 My office assisted a constituent in resolving his treatment issues with the San Francisco VA Medical Center (SFVAMC). He initially contacted my office because he was referred outside of SFVAMC for treatment and his provider at SFVAMC had not contacted to the specialist to verify his treatment needs. My staff contacted SFVAMC and conveyed the details of his situation. As a result, his treatment was authorized by TriWest and he was able to see his specialist.

Caseworkers in my San Francisco office work to address any problems or concerns you may have with a federal government agency. To submit a Casework Authorization Form, please visit my website.
Please feel free to forward this information to your family and friends. To learn more about these efforts, to express your views, or to sign up for email updates, please visit my website. I am also on Twitter at http://twitter.com/NancyPelosi.
 


Sincerely,

Member of Congress