A House Divided Cannot Stand
#SOTU
On Tuesday night, the President presented a self-congratulatory speech without vision. He promised unity, but sowed division. America deserves better.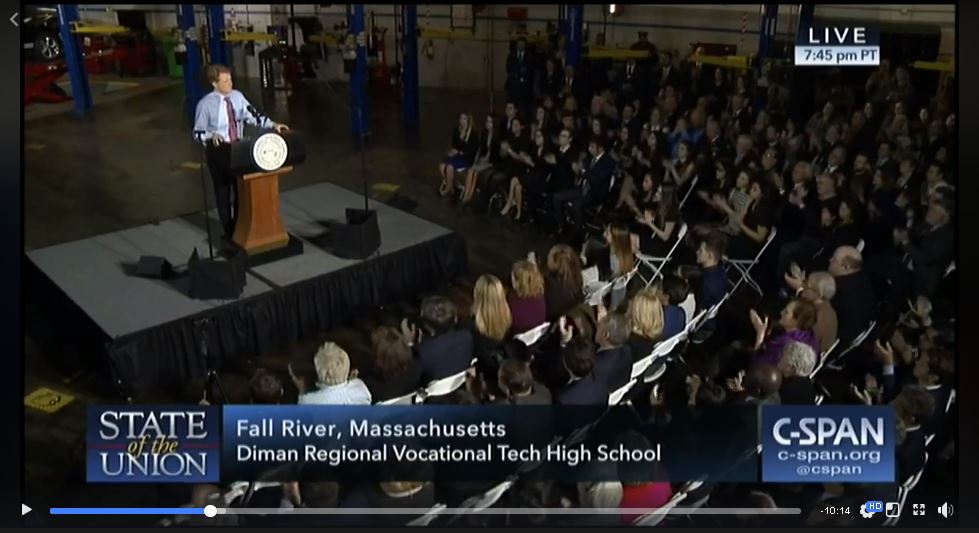 Congressman Joe Kennedy delivers the Democratic response to the State of the Union.
Let's review some of the facts. 

         1. President Trump says that his immigration proposal is a bipartisan compromise. 
                   Wrong! His plan is filled with extremist, anti-immigrant provisions. 
         2. President Trump insinuates at every turn that tougher immigration laws will make our country          safer. 
                   Wrong! In fact, both documented and undocumented immigrants commit crimes at lower                    rates than native born citizens. 
         3. President Trump reports that his administration is working to lower health costs. 
                   Wrong! He has consistently worked to raise Americans' health care costs, reduce                             coverage and undermine protections for pre-existing conditions.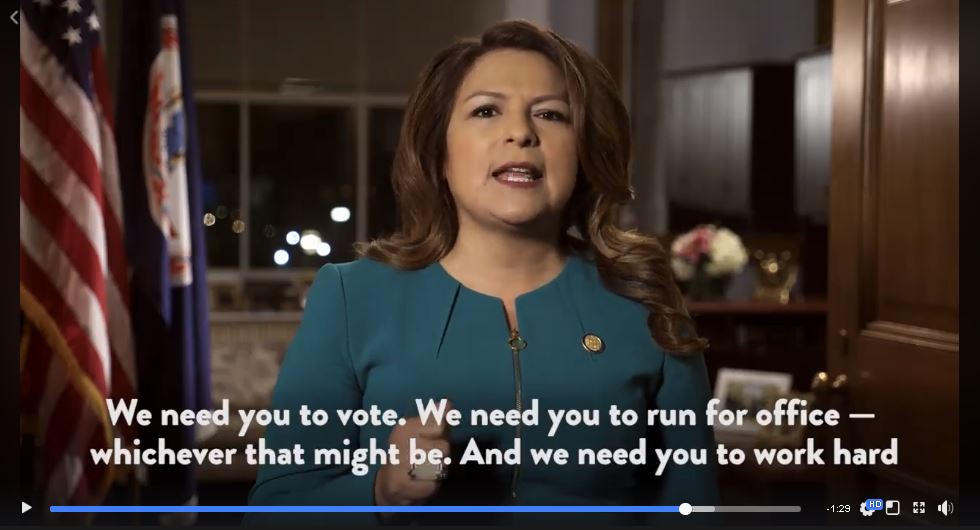 Virginia Delegate Elizabeth Guzman delivers the Spanish-language response to the State of the Union.
#RemoveNunes
Against the warning of the Justice Department and the Federal Bureau of Investigation, House Republicans decided to publicly release a bogus partisan memo written by Chairman Devin Nunes. This memo contains significant inaccuracies and omissions that misrepresent the underlying intelligence and jeopardize our national security. Releasing the Nunes memo is part of a dangerous, deliberate campaign to distort intelligence, discredit U.S. law enforcement and intelligence communities and distract from the truth about the Trump-Russia scandal.
In my recent letter to House Speaker Paul Ryan, I stated that Congressman Nunes has disgraced the House Intelligence Committee and called for his removal. Since pledging to recuse himself from the Trump-Russia investigation, Congressman Nunes has abused his position to launch a highly unethical and dangerous cover-up campaign for the White House. Congressman Nunes' deliberately dishonest actions make him unfit to serve as Chairman.  
It is long overdue for House Republicans to put party aside and join us to do what's right to protect our national security and our democracy.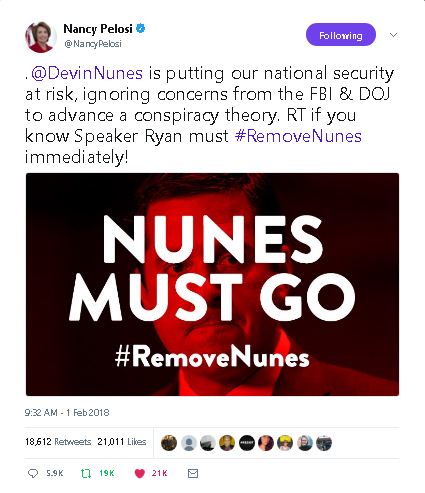 Black History Month
Every February, we come together in celebration of the extraordinary contributions that African Americans have made and continue to make to our communities and our nation. We honor their incredible achievements not simply in celebration of past progress, but as part of a commitment to guarantee a future of opportunity for our children and generations to come.
The African American story is intricately woven into our American story. Yet, over the past year, the Trump Administration has actively engaged in a mean-spirited, dangerous assault on our fundamental principles, particularly against communities of color.
Democrats reject these attacks on our American values. This Black History Month, we continue to stand with African Americans across the country to honor their immense contributions to our nation and ensure that the rights and privileges of all Americans continue to be recognized. Together we can overcome the challenges of our time and recommit ourselves to the struggle against injustice and inequality.
My office assisted a constituent whose disability benefits were suspended by the Social Security Administration (SSA). She had contacted our office because her disability benefits and Medicare coverage were not reinstated. This had placed an undue hardship on her, as she had to visit her district field office to have the benefits given monthly. Therefore, my staff contacted SSA on her behalf and conveyed the details of her situation. Upon review, SSA recognized her disability and reinstated her benefits. She will now be able to receive financial assistance and quality medical care. 

Caseworkers in my San Francisco office work to address any problems or concerns you may have with a federal government agency. To submit a Casework Authorization Form, please visit my website.
Please feel free to forward this information to your family and friends. To learn more about these efforts, to express your views, or to sign up for email updates, please visit my website. I am also on Twitter at http://twitter.com/NancyPelosi.
 


Sincerely,

Member of Congress