Stopping Big Tobacco In Its Tracks
Saying Goodbye to E-Cigs
Today, the Democratic House took urgently needed action to confront the growing youth tobacco crisis – which is, in the words of the U.S. Surgeon General, an "epidemic."  Currently, more than 5.3 million middle and high school students are using e-cigarettes: more than twice as many as two years ago.  Nearly 1 million children are using e-cigarettes every single day!

Our bill, H.R. 2339, the Protecting American Lungs and Reversing the Youth Tobacco Epidemic Act of 2020, keeps our children safe with strong measures including prohibiting marketing to youth under age 21 and banning the manufacture and sale of all flavored tobacco products, including menthol cigarettes and e-cigarettes.  Studies show that 7 out of 10 youth users of e-cigarettes do so "because they come in flavors I like" like gummy bear, cotton candy, and mango.
By banning menthol cigarettes – which more than half of youth smokers and 7 in 10 African American youth smokers smoke – we are also taking a step to ensure justice and reduce health disparities.  For decades, Big Tobacco has cynically targeted communities of color with menthol cigarettes, resulting in high death rates from lung cancer, heart disease, stroke and other smoking-related illnesses.
We cannot stand by while tobacco companies entice a new generation of young people into a lifetime of nicotine addiction and preventable death.  Now, Senator McConnell must take up this bill so that we can protect our children!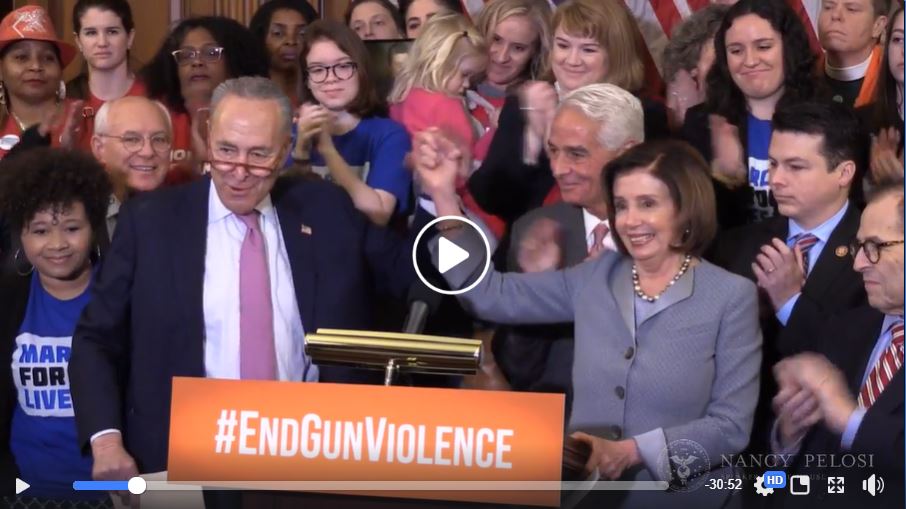 Congresswoman Pelosi meets with House and Senate Democrats to call on Leader McConnell to finally bring a vote on H.R. 8  Bipartisan Background Checks Act one year after it passed the House of Representatives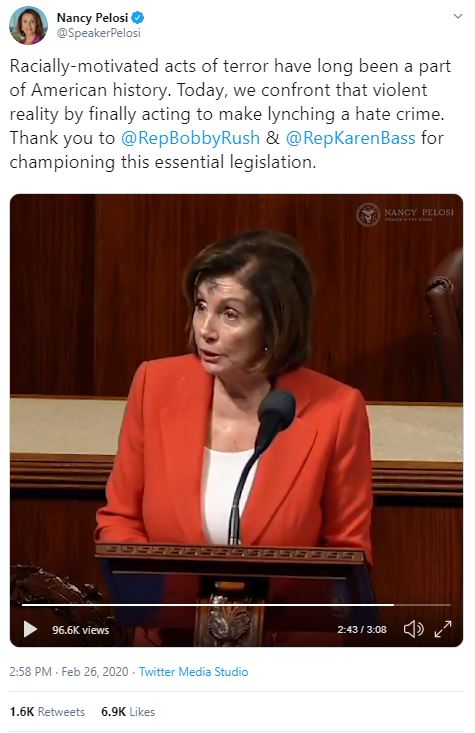 Chinatown is Safe and Open for Business
On Monday, I joined community leaders on a tour of Chinatown to support local small businesses facing losses due to fear associated with the coronavirus outbreak. I spoke to the precautions being taken by the city, noting Chinatown is safe and hoped many will join us in visiting Chinatown.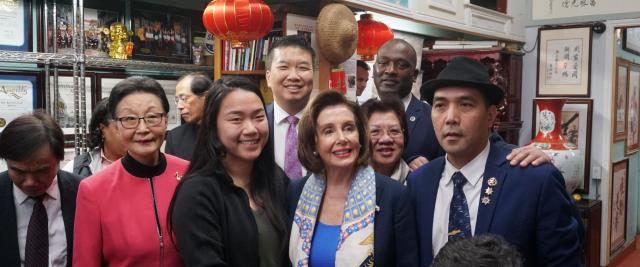 A constituent contacted my office to get support for a child and his mother recently denied of a travel visa to receive urgent treatment in the United States. My office contacted the US Embassy with a letter explaining the family's situation. After attending their second interview, the child and his mother were able to obtain a travel visa to receive critical treatment.
Caseworkers in my San Francisco office work to address any problems or concerns you may have with a federal government agency. To submit a Casework Authorization Form, please visit my website.
Please feel free to forward this information to your family and friends. To learn more about these efforts, to express your views, or to sign up for email updates, please visit my website. I am also on Twitter at http://twitter.com/NancyPelosi.
 


Sincerely,

Member of Congress