Lives Are At Stake
Pass The Heroes Act Now
On Wednesday, we marked two months since the House of Representatives passed The Heroes Act, yet the Senate still refuses to act.  Since the House passed this critical legislation, two million more Americans have become infected by the coronavirus, 50,000 more Americans have tragically lost their lives and our nation hit seventeen straight weeks of more than one million people filing for unemployment benefits.  Shamefully, there is still not enough equipment available to test at the levels we need or to keep our families and communities safe.  Every day that the President fails to use the full power of the Defense Production Act and the Senate continues to block The Heroes Act, they are denying communities the resources they need to fight this pandemic, get our children safely back to school and reopen our economy.
The Heroes Act provides transformative, far-reaching support to protect the lives and livelihoods of the American people and the life of our democracy with:
Another $75 billion for the testing, tracing and treatment we need to reopen safely and help ensure that every American can access free coronavirus treatment.
Strong support for our heroes to prevent devastating layoffs and service cuts, with nearly $1 trillion for state, local, territorial and tribal governments on the front lines who desperately need funds to pay the health care workers, police, fire, transportation, EMS, teachers and other vital workers who keep us safe and are in danger of losing their jobs.  The Heroes Act will also establish a $200 billion Heroes' Fund to ensure that essential workers receive hazard pay. 
Money in the pockets of workers with a second round of direct payments to families up to $6,000 per household, new payroll protection measures to keep 60 million workers connected with their jobs and extending weekly $600 federal unemployment payments through next January, and critical supports for renters and homeowners.
Requires OSHA to issue a strong, enforceable standard to require all workplaces to develop and implement infection control plans based on CDC expertise, and prevents employers from retaliating against workers who report infection control problems.
Addresses rising hunger with a 15 percent increase to the maximum SNAP benefit and additional funding for nutrition programs that help families put food on the table.
$3.6 billion for states to expand safe, accessible elections; expanded vote-by-mail; ensured greater protections for in-person voting and invested strongly in online voter registration and same-day voter registration.
House Democrats urge the President and Leader McConnell to join us in supporting the evidence-based solutions in The Heroes Act, which reflect the needs of the American people, and allocate the resources to save lives and grow the economy.  Lives are at stake, and time is of the essence.
On Monday, Congresswoman Pelosi held her fifth telephone town hall in five months with members of our San Francisco community to discuss the House's work to combat police brutality, the ongoing response to the coronavirus pandemic and discuss House Democrats' plan to solve the climate crisis and achieve environmental justice. To listen to the discussion, click the link above.
Hong Kong Autonomy Act Signed Into Law
This week, the President signed the bipartisan Hong Kong Autonomy Act into law. The United States Congress on a bipartisan basis has long been united in our mission to hold Beijing accountable for its brutal crackdown against those peacefully demanding their rights and freedoms, including in Hong Kong. Congress is proud to have passed several bills to stand strong against China's accelerating campaign of cruelty against the people of Hong Kong, including the Hong Kong Human Rights and Democracy Act last year and, most recently, the Hong Kong Autonomy Act.
The President signing this critical bipartisan human rights legislation passed by Congress is a reversal from his years of enabling President Xi's crackdown against Hong Kong.  Unfortunately, this can only begin to reverse the damage the President has done after months of praising President Xi's handling of coronavirus, years of selling out the human rights of Uyghurs to ink a trade deal, and reportedly asking President Xi for help to win his re-election.

The House continues to urge the President to stop coddling President Xi and take strong, strategic action to hold Chinese officials accountable.  We must consider every tool at our disposal, including visa limitations and economic penalties, to keep alive the hopes for freedom, justice and real autonomy for the people of Hong Kong.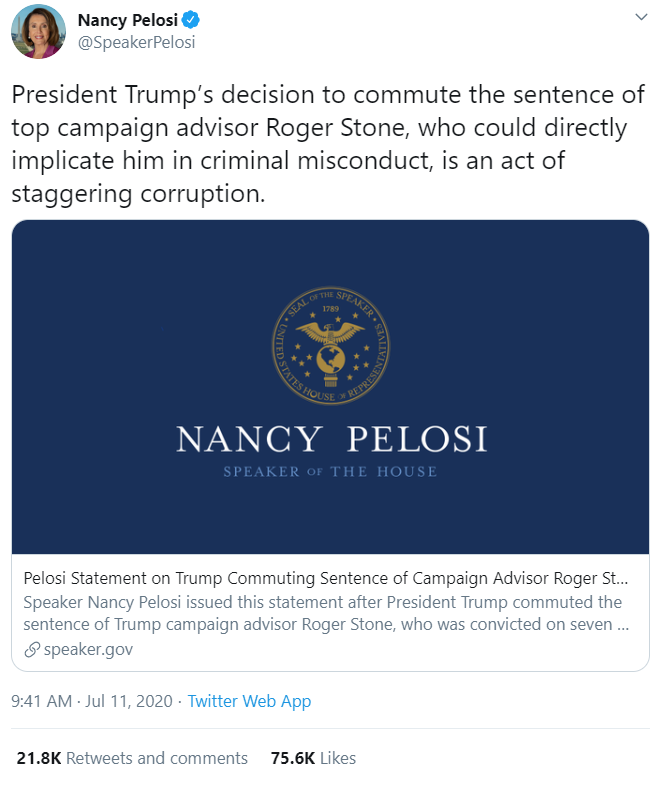 Protecting Health Care For All Americans
This week, the House of Representatives filed an amicus brief in the case of Whitman-Walker Clinic v. HHS in the District of Columbia, opposing the Administration's rule undermining the Affordable Care Act's protections for LGBTQ patients. The Affordable Care Act is a pillar of health and financial security for millions of Americans, designed to ensure that all Americans, regardless of who you are or whom you love, can access the quality, affordable health care they and their families need. In the midst of the unprecedented coronavirus crisis, this landmark law is more vital than ever. Yet, the President and Republicans continue their relentless campaign to eliminate Americans' health care, fan the flames of hatred and division and undermine the rule of law.

Despite last month's Supreme Court decision unequivocally affirming that discrimination 'on the basis of sex' applied to sexual orientation and gender identity, the Administration blatantly ignored the law to continue advancing its shameful, politically-motivated assault on the LGBTQ community.  The Administration's rule is a gross violation of the rights of LGBTQ Americans and fails to honor the Administration's responsibility to faithfully execute the law.  LGBTQ individuals, particularly transgender Americans, have suffered a long history of fear and inequality in accessing health care, leaving them and their families open to discrimination and potentially dangerous health risks.  Bigotry is not a permissible excuse to prohibit any American from accessing the health care that is their right.     

House Democrats remain committed to upholding the rights and dignity of all Americans and will continue to oppose the Administration's outrageous efforts to eliminate the Affordable Care Act and its life-saving protections.  In the courts and in Congress, we will never stop fighting to ensure that health care remains a right, not a privilege for all.
Staying Updated in San Francisco
With the ever present threat of COVID-19, it is important to stay updated with the ongoing changes in our community.  Below you can find some of those changes as well as tools and resources to help with these developments: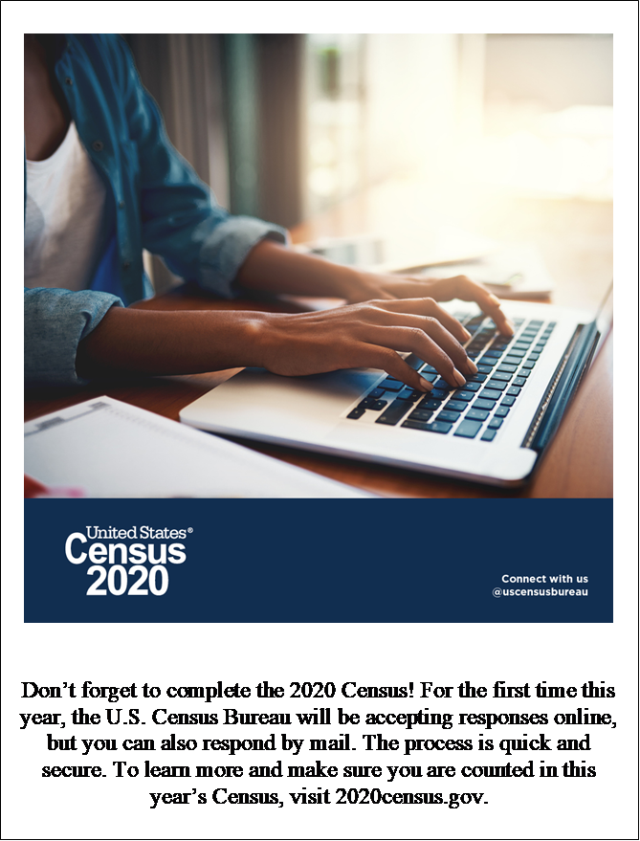 My office worked with the Internal Revenue Service (IRS) to locate a missing Economic Impact Payment for a married couple residing in my district. The IRS immediately provided a direct deposit of the missing funds.

Caseworkers in my San Francisco office work to address any problems or concerns you may have with a federal government agency. To submit a Casework Authorization Form, please visit my website.
Please feel free to forward this information to your family and friends. To learn more about these efforts, to express your views, or to sign up for email updates, please visit my website. I am also on Twitter at http://twitter.com/NancyPelosi.
 


Sincerely,

Member of Congress