Keeping Our Republic
Our Founders were specifically intent on ensuring that foreign entities did not undermine the integrity of our elections.  Yesterday, the world witnessed President Trump on national television asking yet another foreign power to interfere in the upcoming 2020 elections.
This is a sad and solemn time for our country.  The American people are depending on Congress to follow the facts, to uphold the Constitution, and protect our national security. The American people are also depending on Congress to continue to advance legislation that will make a difference in their lives.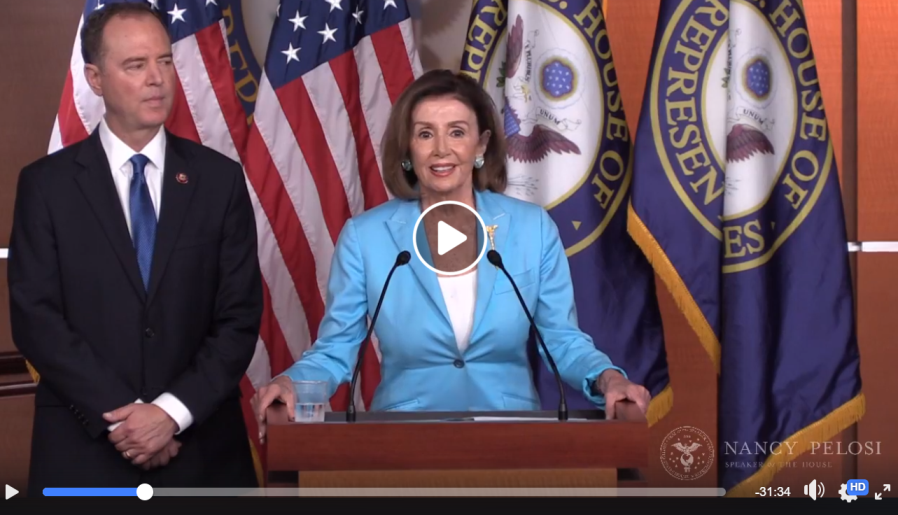 Congresswoman Nancy Pelosi holds her weekly press conference in the Capitol Visitor Center with Congressman Adam Schiff.
The out-of-control price of prescription drugs is an issue that touches every family in America.  Last month, House Democrats put forward transformational legislation to reduce drug prices for every American: the Lower Drug Costs Now Act (H.R.3).This sweeping legislation gives the HHS Secretary powerful tools to negotiate lower drug prices, stops drug companies from ripping off Americans while charging lower prices in other countries for the same drugs, creates a $2,000 out-of-pocket limit on drug costs for Medicare beneficiaries, and creates a Medicare inflation rebate that reverses years of unfair price hikes above inflation.  
We will continue to advance bold legislation For The People, at the same time as we prayerfully, thoughtfully and somberly pursue the facts and defend the Constitution.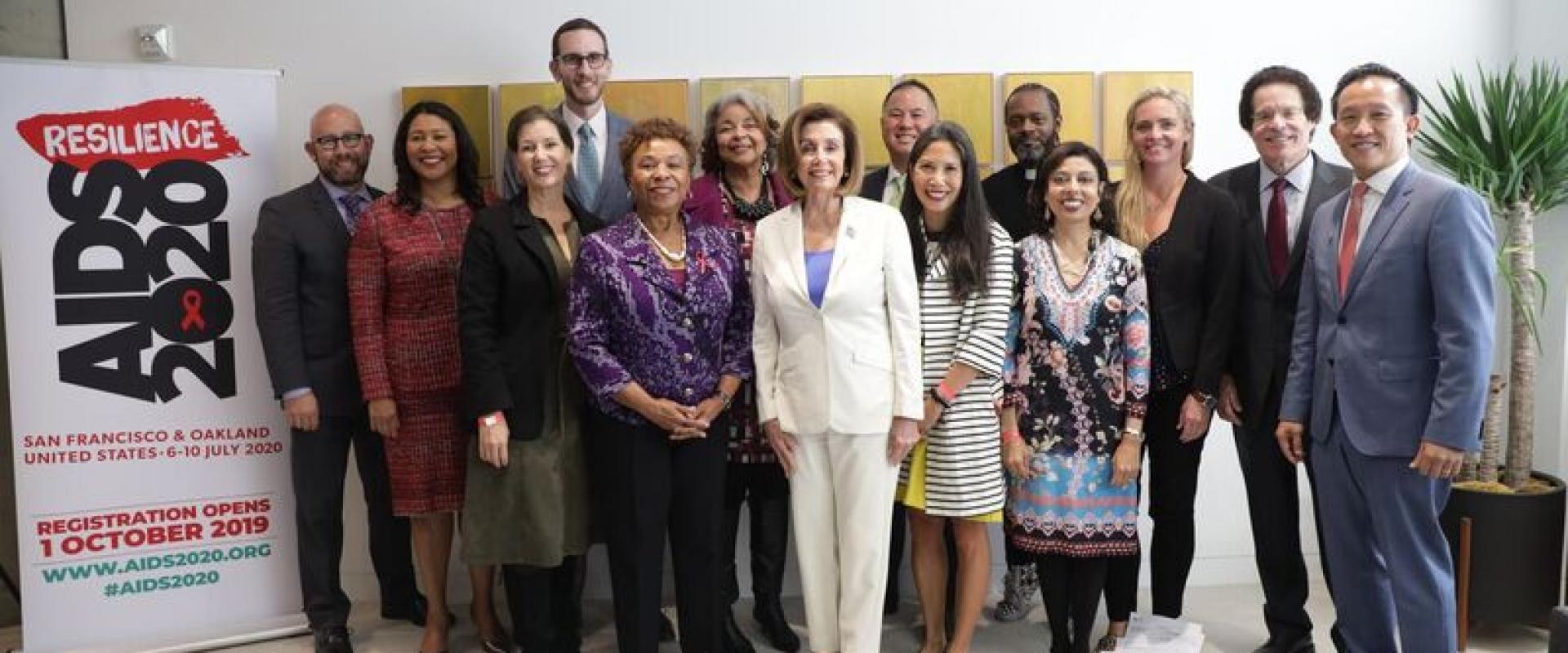 Congresswomen Nancy Pelosi and Barbara Lee join state and local leaders to kick off the 23rd Annual International AIDS Conference, "Resilience," which will take place June 2020 in San Francisco and Oakland. The Conference, coming back to the Bay Area for the first time since 1990, serves as an opportunity to strengthen policies and programs that ensure an evidence-based response to the HIV and AIDS epidemic.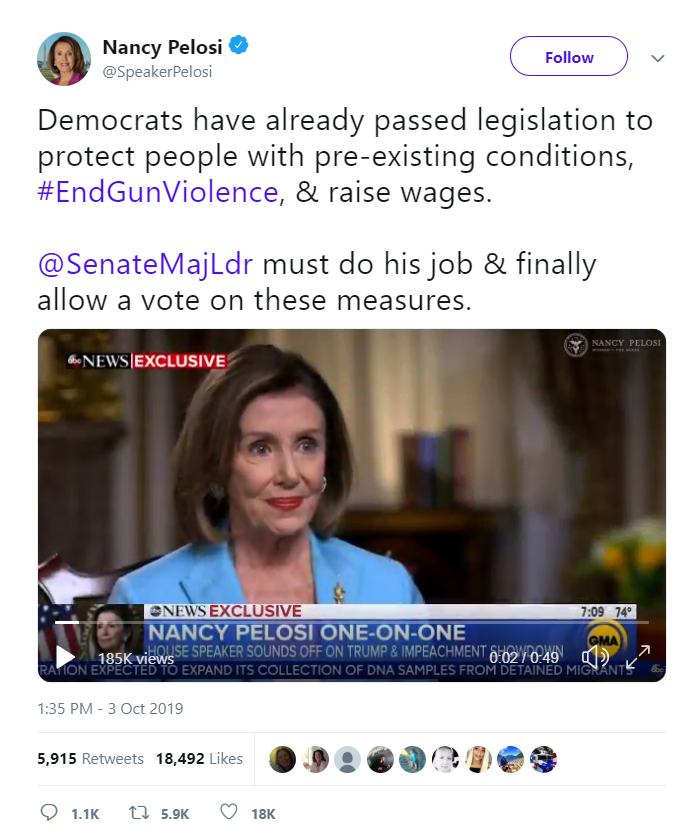 My office recently assisted a building manager who was experiencing mail delivery issues with the United States Postal Service (USPS). She had contacted our office because she has been receiving important personal and business-related correspondence late, which placed an undue hardship. My office reached out to USPS on her behalf and conveyed the details of her situation. As a result, USPS explained the realignment of delivery routes and assigned them a regular mail carrier.

Caseworkers in my San Francisco office work to address any problems or concerns you may have with a federal government agency. To submit a Casework Authorization Form, please visit my website.
Please feel free to forward this information to your family and friends. To learn more about these efforts, to express your views, or to sign up for email updates, please visit my website. I am also on Twitter at http://twitter.com/NancyPelosi.
 


Sincerely,

Member of Congress