Defending our Democracy
A SHIELD to Protect Our Elections
On Wednesday, the Democratic House voted 227-181 to pass the SHIELD Act, a strong and commonsense legislation to secure our elections from foreign interference.  Yet, sadly, not a single House Republican voted to strengthen our nation's defenses, even as our elections face relentless, ongoing foreign attacks.
Instead, they have chosen to brazenly ignore the clear conclusion of America's top law enforcement and intelligence officials, who have warned that we face a '365-day-a-year threat' from the Russians, whose attacks last year on our elections were simply 'a dress rehearsal for the big show in 2020.'   Their vote also disregards the findings of the Senate Intelligence Committee, which concluded on a bipartisan basis that election systems in all 50 states were targeted by Russia during the last elections.  House Republicans prove yet again that they are more concerned with protecting the President, who has invited these foreign attacks, than with protecting our elections.

American elections should be decided by Americans, just as our Founders intended.  We urge the Senate to show the patriotic leadership that their counterparts in the House have abandoned, and take up this legislation to defend our elections, national security and democracy.  We also urge them to honor their oath by finally taking up H.R. 1, the For The People Act, and the SAFE Act, which strengthen our defenses against foreign assault.  We have no time to waste to safeguard our democracy from the attacks that we know are coming.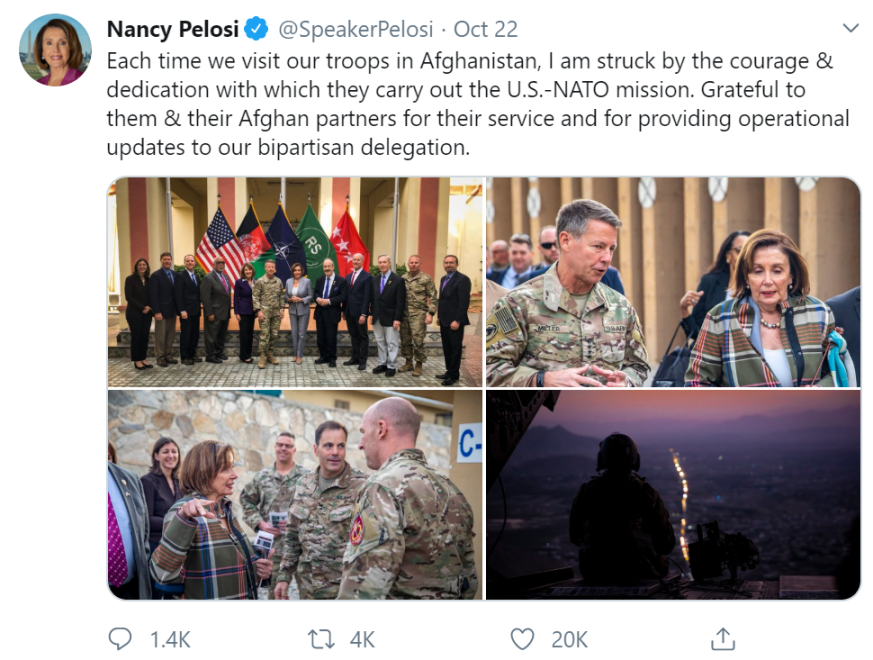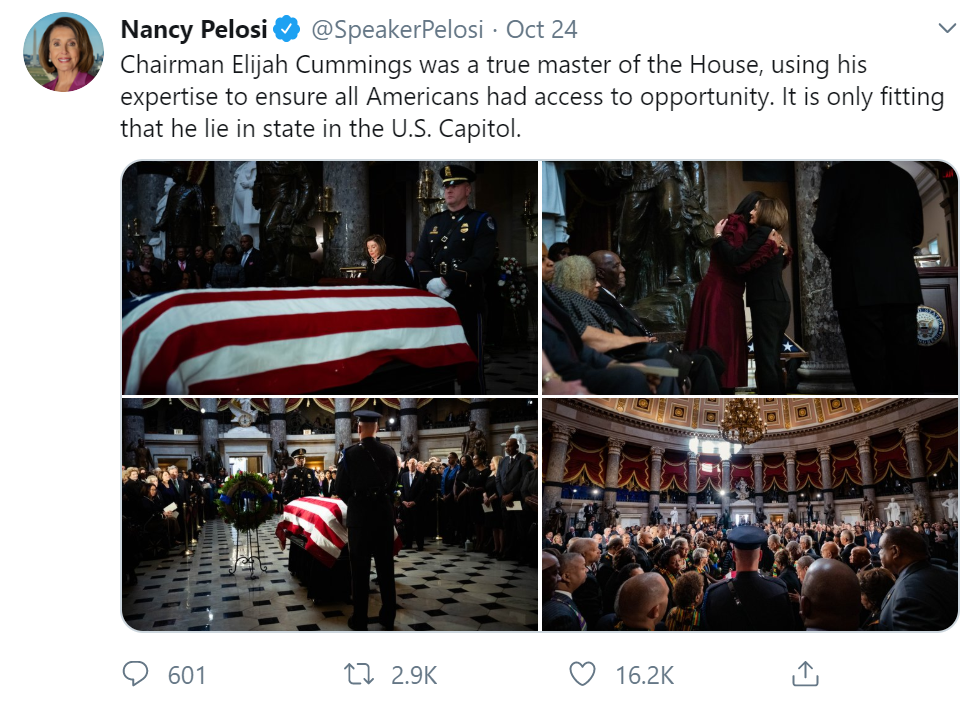 Intern for your Congresswoman
Do you have an interest in government? Do you want to better understand the legislative process? Do you want to give back to your community? 

If you answered yes to any of these questions then you might be interested in an internship in either the San Francisco or D.C. office! Congresswoman Pelosi's internship program offers college students and recent college graduates a unique opportunity to learn about the functions of the U.S. House of Representatives, as well as the Congresswoman's work as the representative of the City and County of San Francisco (12th Congressional District, California) and her role as the Speaker of the House.

Last year, House Democrats took an historic step forward to ensure that our Congressional community reflects the diverse perspectives, voices and experiences of the American people it is our profound honor to serve by creating the House Paid Internship Fund. The Congress and the country are greatly strengthened when opportunities are extended to all, no matter their zip code, socioeconomic status or background, and when our halls are open to young people who embody the beautiful diversity of America. Under the Paid Internship Fund, at least one paid intern slot in the office is reserved for a student that is a Pell Grant recipient, who will be paid at the maximum cap of $1,800 a month, working a 30-hour internship week.

In the busy atmosphere of a Congressional office, it is important that interns conduct themselves in a mature, professional manner; are well-organized and able to take initiative, follow instructions, perform well under pressure; and work as an integral part of a team.

Skills required include:
Effective and professional phone manner
Computer experience
Good typing ability
Punctuality
Attention to detail
Ability to follow instructions
Ability to complete tasks efficiently and thoroughly
 
Congresswoman Pelosi supports students requesting credit for their internship through their school or university. 

The deadlines for our Spring internship applications are November 8th for the D.C. office and November 23rdth for the San Francisco office.  Apply today!
  A constituent recently contacted my office because he was denied entry by U.S. Customs and Border Protection (CBP) at an international port of entry. As part of the denial, the constituent was banned from entering the United States for ten years. The office contacted CBP with additional information and clarification provided by the constituent. As a result, he was able to contact the State Department and reapply for a visa to successfully enter the United States. 

Caseworkers in my San Francisco office work to address any problems or concerns you may have with a federal government agency. To submit a Casework Authorization Form, please visit my website.
Please feel free to forward this information to your family and friends. To learn more about these efforts, to express your views, or to sign up for email updates, please visit my website. I am also on Twitter at http://twitter.com/NancyPelosi.
 


Sincerely,

Member of Congress