Background Checks Save Lives
Urging the President to Save Lives
On Wednesday, Senate Democratic Leader Chuck Schumer and I sent a letter to President Trump urging him to call upon Senate Majority Leader Mitch McConnell to take up House-passed, bipartisan, commonsense background checks legislation that passed the House 250 days ago this week.  The letter comes as press reports indicate that President Trump has shelved his plans to address the gun violence crisis because of political concerns.

In the letter we stated, "Unfortunately, there are indications you have reversed your support for passing gun violence prevention legislation.  Sadly, it has been reported that this is because of concerns about your re-election and a desire to appease special interests like the NRA.  And, noting this reversal, Leader McConnell has, once again, followed your example, and refused to bring commonsense, bipartisan, life-saving legislation passed by the House to the Floor."
We will continue to join with law enforcement, survivors, students and parents, health care providers, mayors and public health officials across the nation to accelerate a relentless drumbeat of action to force Senator McConnell to pass our background checks bills.  We will not stop until these bills are passed and our children's lives are safe.  We call upon Senator McConnell to 'Give Us a Vote!'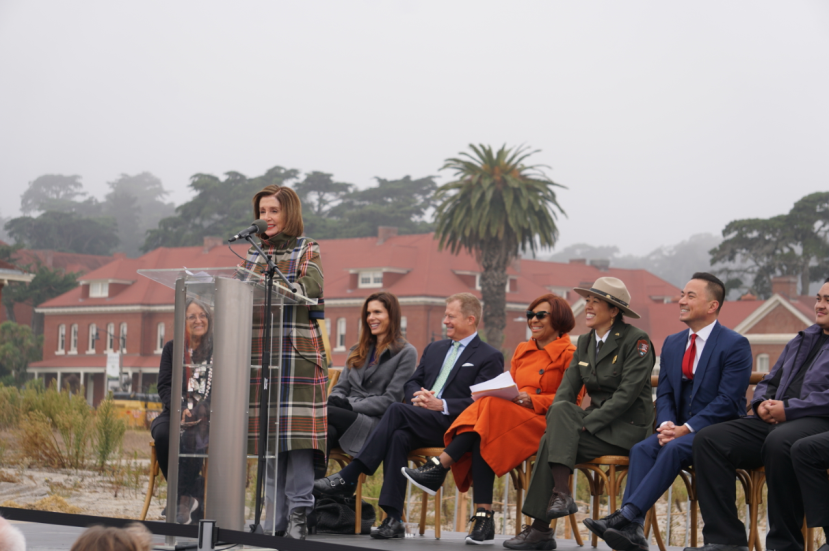 Congresswoman Pelosi joined youth, community and civic leaders for the "Groundmaking Ceremony" of the Presidio Tunnel Tops, the new 14 acres national parkland atop the Presidio Parkway tunnels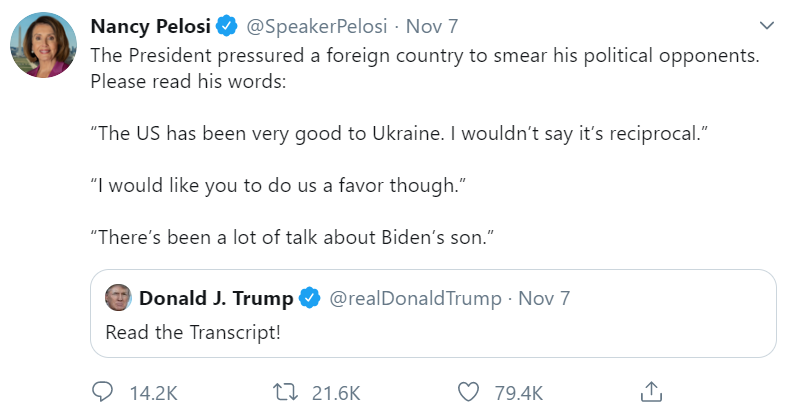 Honoring our Veterans
On Veterans Day, a grateful nation gives thanks for the heroism and indomitable spirit of the 22 million veterans who have fought for freedom around the world and strengthened our democracy here at home.  The brave men and women of the Army, Navy, Air Force, Marines, Coast Guard, National Guard and Reserves reflect the highest ideals of our country, and America must continue to honor their service and sacrifice, not just today, but every day.  The House will continue to work to advance progress to expand the promise of quality, affordable education, create good-paying jobs and ensure access to world-class health care.  This Veterans Day, we all reaffirm our bedrock promise that just as the military leaves no one behind on the battlefield, we will leave no veteran behind when they return home.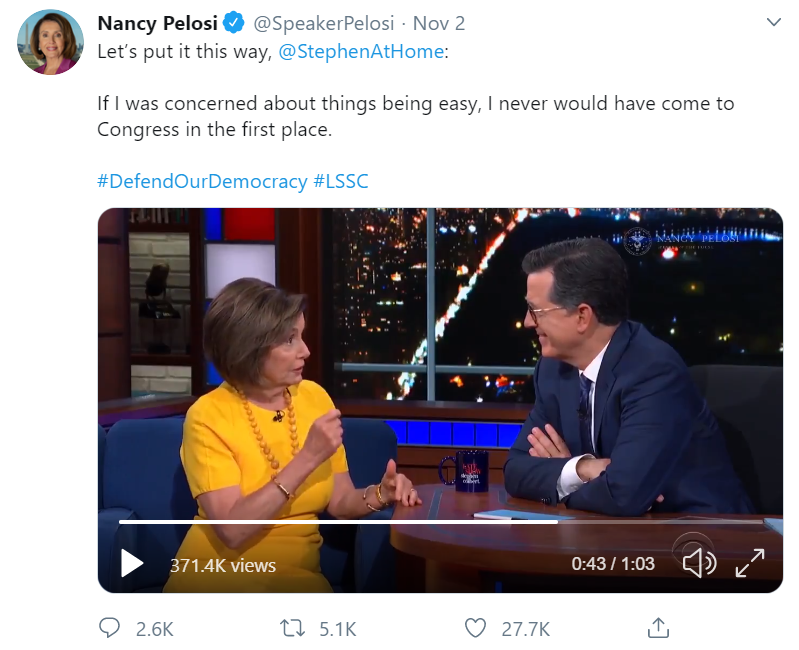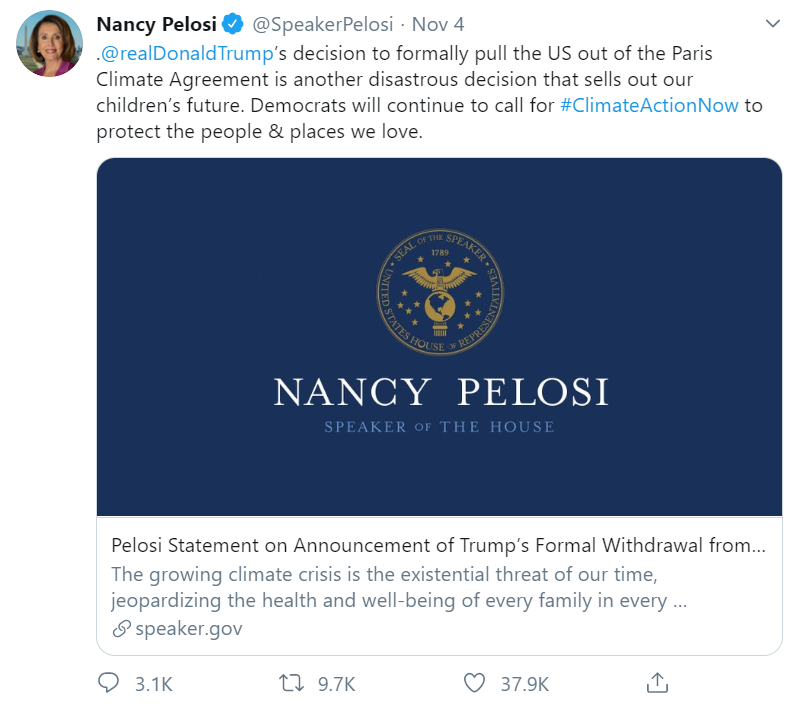 A constituent contacted my office for assistance because his disability benefits were being terminated. My office worked closely with the Social Security Administration (SSA) in providing guidance to him on the appeal process. The appeal was successful, and monthly benefits have resumed for my constituent.
Caseworkers in my San Francisco office work to address any problems or concerns you may have with a federal government agency. To submit a Casework Authorization Form, please visit my website.
Please feel free to forward this information to your family and friends. To learn more about these efforts, to express your views, or to sign up for email updates, please visit my website. I am also on Twitter at http://twitter.com/NancyPelosi.
 


Sincerely,

Member of Congress