Assault on Our Democracy
Justice Will Be Done
This week, the President of the United States incited an armed insurrection against America.  The gleeful desecration of the U.S. Capitol, which is the temple of our American democracy, and the violence targeting Congress are horrors that will forever stain our nation's history. 
The President's dangerous and seditious acts necessitate his immediate removal from office.  It is our hope that the President will immediately resign.  But if he does not, I have instructed the Rules Committee to be prepared to move forward with Congressman Jamie Raskin's 25th Amendment legislation and a motion for impeachment.  Accordingly, the House will preserve every option – including the 25th Amendment, a motion to impeach or a privileged resolution for impeachment.
Justice will be done to those who carried out these acts, which were acts of sedition and cowardice. Those who strove to deter us from our responsibility failed.  Because of the heroism of our first responders – including Officer Brian Sicknick, who died after defending our Capitol complex – and because of the determination of the Congress, we were not diverted from our solemn Constitutional duty to validate the election of Joe Biden and Kamala Harris as President and Vice President of the United States. 

Despite this assault, the Congress will always proudly uphold the bedrock principle that the people are sovereign and that they hold the power to choose their leaders through the ballot.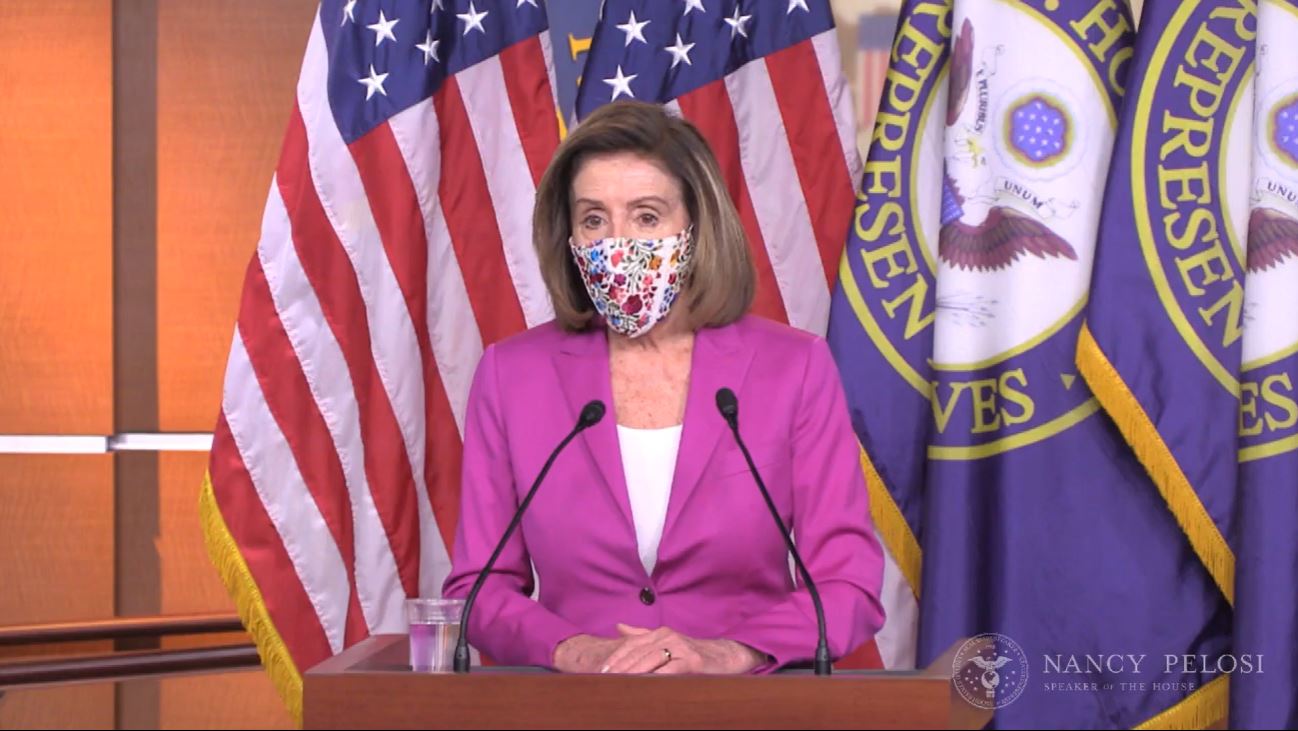 Congresswoman Nancy Pelosi speaks to reporters regarding the 25th Amendment and the possibility of impeachment
Bringing Relief to San Franciscans
In December, Congress enacted a coronavirus relief package that included another round of Economic Impact Payments.  The new law provides for a payment of $600 per adult and $600 per child.  There is generally no action required by eligible individuals to receive this second payment. The Internal Revenue Service ("IRS") has urged people to visit IRS.gov for the most current information. Additionally:
The Get My Payment portal has been reopened for taxpayers to check the status of payments.
Funds will be delivered via direct deposit where practicable and the IRS reported that funds could be available in accounts as early as January 4, 2021.  The direct deposit payments may take several days to post to individual accounts. Paper checks and debit cards are also being processed for those without banking information on file with the IRS and will continue to be sent through January.
The IRS cannot change bank or mailing information.  If you have changed banks or the account is no longer active, the payment will be returned to the U.S. Treasury Department and may be claimed when a 2020 tax return is filed in early 2021.
The payments phase down to zero depending on income, tax filing status, and family size.  Phase downs begin when individual adjusted gross income exceeds $75,000, head-of-household income exceeds $112,500, and income for married couples filing jointly exceeds $150,000.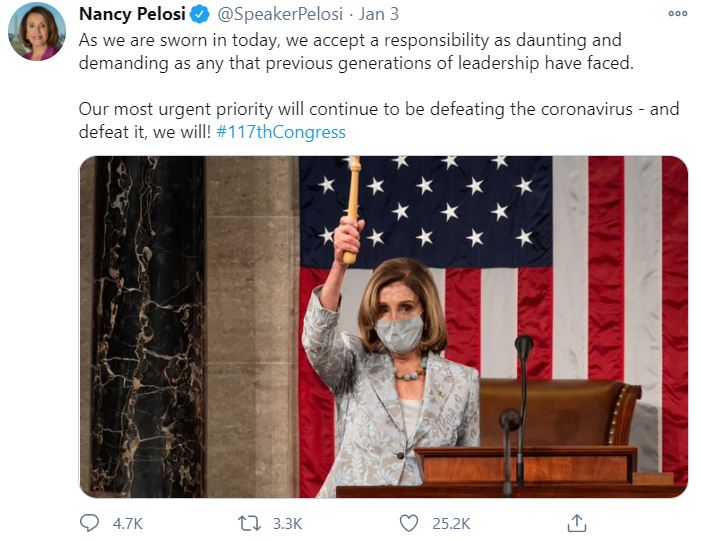 PPP Re-Opens on Monday
The U.S. Small Business Administration will re-open the Paycheck Protection Program (PPP) on January 11th for new borrowers (First Draw) and certain existing PPP borrowers (Second Draw) on January 13th, initially, through community financial institutions.  The PPP will open to all participating lenders shortly thereafter.  This round of PPP will prioritize small businesses by providing up to $284 billion approved by Congress in December's coronavirus relief package towards job retention and other qualifying expenses through March 31, 2021.  View PPP Guidance on Accessing Capital for Minority, Underserved, Veteran, and Women-owned Business Concerns.

Staying Up To Date on COVID in San Francisco 
With the ever-present threat of COVID-19, it is important to stay updated with the ongoing changes in our community.  Below you can find some of those changes as well as tools and resources to help with these developments:
  My office was contacted by a constituent regarding broken streetlights in front of the Castro Street Post Office. After my office contacted the U.S. Postal Service (USPS), the agency was able to replace the broken streetlights in the area.

Caseworkers in my San Francisco office work to address any problems or concerns you may have with a federal government agency. To submit a Casework Authorization Form, please visit my website.
Please feel free to forward this information to your family and friends. To learn more about these efforts, to express your views, or to sign up for email updates, please visit my website. I am also on Twitter at http://twitter.com/NancyPelosi.
 


Sincerely,

Member of Congress