Americans Need Urgent COVID Relief
Remembering 300,000 Americans
On Monday, our nation crossed an unthinkable milestone of grief: 300,000 Americans killed by the coronavirus, even more than were killed in combat in World War II.  Our hearts are broken for all the families who have lost loved ones, and we are praying for them, all those who have been infected and those courageous essential workers putting themselves at risk of infection.  
While the authorization of a vaccine gives us hope, we must embrace the testing, tracing, treatment, mask wearing and social distancing to prevent more senseless death until the vaccine is available to all. Congress must come together and reach bipartisan agreement this week on coronavirus legislation to save the lives and livelihoods of the American people.  We cannot go home without it.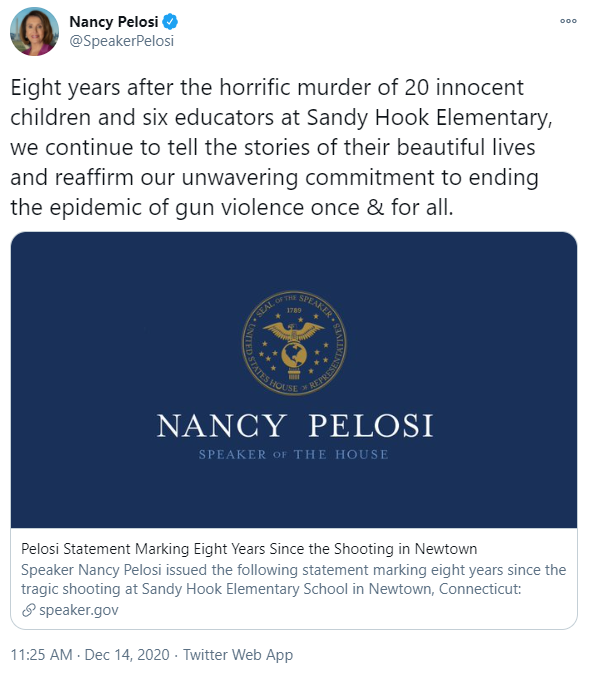 Upholding our Democratic System
On Monday, members of the Electoral College met in state capitals across the country to cast their vote for President and Vice President, as prescribed in our Constitution. I was proud to appoint San Franciscan Mattie Scott to cast our district's vote in the Electoral College for President-elect Joe Biden and Vice President-elect Kamala Harris.  Twenty-four years ago, Mattie Scott turned her grief at her son's murder into a decades-long fight to confront the tragedy of gun violence and to end all forms of violence in San Francisco and across the nation.
 
As the founder of Healing 4 Our Families and Our Nation and California President for Brady United Against Gun Violence, Mattie is a powerful force for progress, harnessing her courage and determined spirit to empower families and heal our communities.  Thanks to her strong moral leadership, Mattie has helped move the conversation around gun violence into the forefront of our national dialogue, building coalitions of survivors, families and young people to raise their voices and ensure that elected officials are fighting against the devastating toll that the gun violence epidemic is inflicting on California communities and families throughout the country.  

Every day, Mattie is working to protect our children and build a brighter, more just and equal future for all.  Our city was fortunate to have her as a representative in the Electoral College.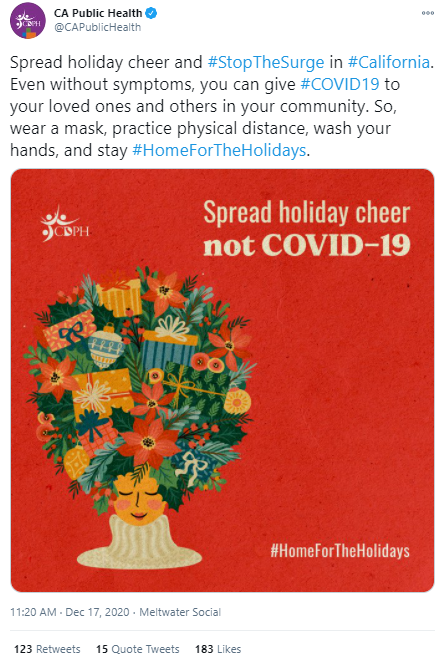 Staying Up To Date on COVID in San Francisco 
With the ever-present threat of COVID-19, it is important to stay updated with the ongoing changes in our community. Below you can find some of those changes as well as tools and resources to help with these developments:
A constituent's daughter contacted my office because her mother's retirement benefits through the Social Security Administration (SSA) had been discontinued. My office contacted SSA to resolve this issue and request benefits resume immediately and pay retroactively for the months it was discontinued. The error was quickly fixed by SSA, and my constituent received her missing benefits retroactively and began receiving her monthly benefits again.

Caseworkers in my San Francisco office work to address any problems or concerns you may have with a federal government agency. To submit a Casework Authorization Form, please visit my website.
Please feel free to forward this information to your family and friends. To learn more about these efforts, to express your views, or to sign up for email updates, please visit my website. I am also on Twitter at http://twitter.com/NancyPelosi.
 


Sincerely,

Member of Congress