A Milestone For Equality
Landmark SCOTUS Rulings Uphold LGBTQ and DACA Protections
This week the Supreme Court upheld America's values of equality and opportunity for all. In two landmark decisions, the rights and liberties of Americans across the country were protected from the President's discriminatory and harmful policies. 
On Monday, the Supreme Court's decision in Bostock v. Clayton County, Georgia, unequivocally affirmed that all Americans, regardless of who you are or whom you love, are protected from discrimination in the workplace. This momentous decision ensures that federal employment non-discrimination laws protect all LGBTQ employees, and is a critical victory for the LGBTQ community, for our democracy and for our fundamental values of equality and justice for all.
And just yesterday, the Supreme Court rejected the Administration's illegal and immoral assault on young immigrants as being 'arbitrary and capricious.' The Court's decision upholds our values, the law and the will of the American people who know that Dreamers and their families make America more American.  Eight years after President Obama launched the DACA initiative, our Dreamers can rest easier knowing that the Court has upheld their right to pursue their American Dream.
However, the fight is not over. Now, we must rededicate ourselves to continue marching toward progress to combat the forces of hatred, bigotry and xenophobia that still undermine our communities and our nation. The House will continue to be relentless in demanding that the Senate take up H.R. 5, The Equality Act and H.R. 6, the American Dream and Promise Act. Leader McConnell must end his partisan obstruction and allow the Senate to vote on this critical legislation.  We will not rest until we have secured a brighter, more just and equal future for the LGBTQ community, DACA recipients and all Americans.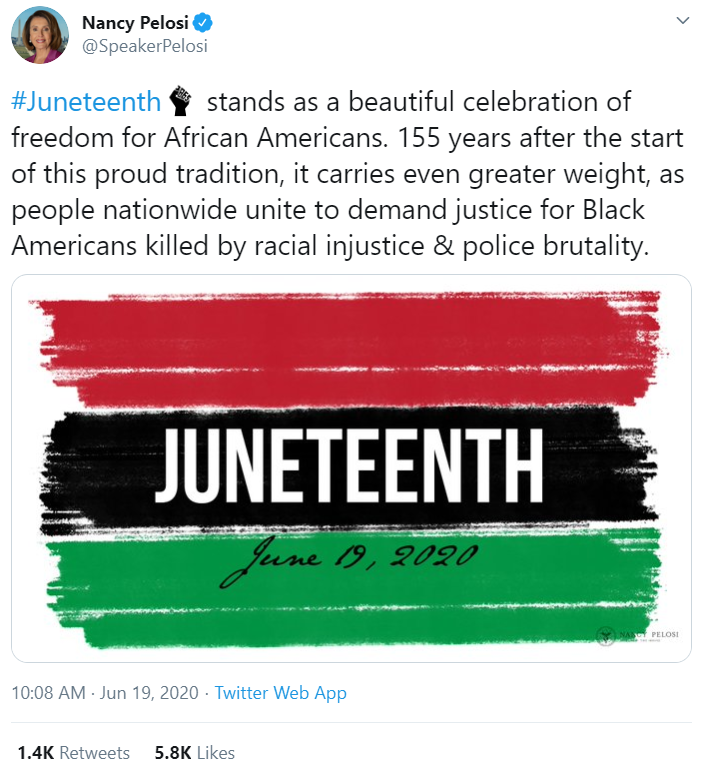 Fighting For Bold Change
America is experiencing a moment of national anguish, as we grieve for those killed by police brutality and racial injustice. To deliver bold, unprecedented reforms to curb police brutality, end racial profiling and increase accountability for law enforcement, the House introduced the George Floyd Justice in Policing Act.  

This sweeping legislation contains real, structural reforms to fundamentally and forever transform the culture of policing to combat systemic racism and injustice and ensure transparency and accountability for police. The George Floyd Justice in Policing Act bans chokeholds, prohibits no-knock warrants in drug cases, ends racial profiling, eliminates the qualified immunity doctrine, requires data collection with body and dashboard cameras, creates a national registry of police misconduct, among other life-saving provisions. 

Sadly, in contrast, the President's weak Executive Order and Senate Republicans' Justice Act both fall sadly and seriously short of what is required to combat the epidemic of racial injustice and police brutality in America, and fail to contain meaningful, mandatory accountability measures to end misconduct.  

The House hopes to work in a bipartisan way to pass legislation that creates meaningful change; we will not surrender to the bare minimum. The Judiciary Committee has now passed the George Floyd Justice in Policing Act out of committee, and the full House will pass it on the Floor next week. House Democrats urge the Senate and the White House to join us to support real reforms.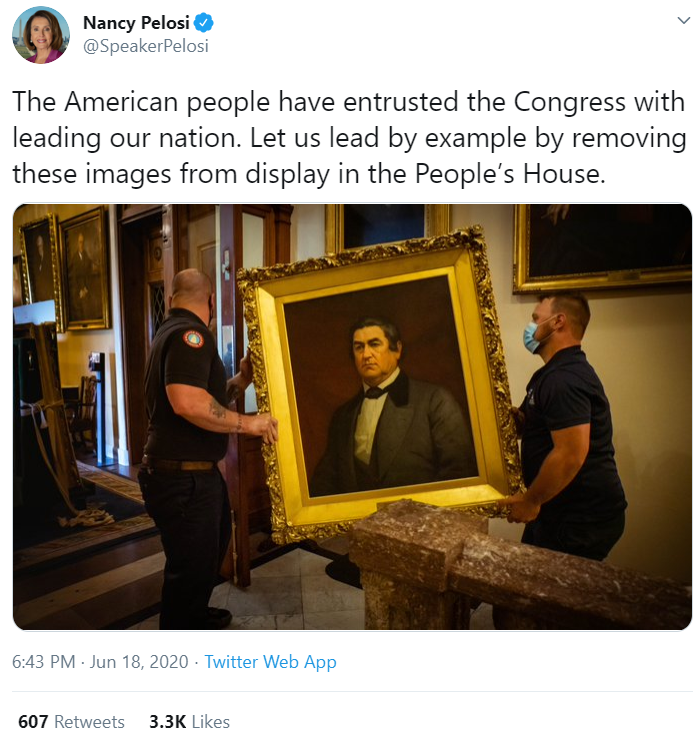 Moving Forward For The People
This week, the House proudly unveiled H.R. 2, the Moving Forward Act, taking bold and transformative action to rebuild our infrastructure while addressing key injustices laid bare by the COVID-19 crisis.

The Moving Forward Act delivers urgently-needed investments to protect Americans' health, create jobs, grow the economy and make our infrastructure the envy of the world:
Rebuilds our highways, bridges, transit, rail, airports, ports and harbors;
Ensures all communities have clean drinking water and invests in new, safe wastewater infrastructure;
Rebuilds and safely reopens schools, with a focus on high-poverty schools;
Invests boldly in affordable housing;
Expands affordable high-speed broadband Internet to underserved communities;
Upgrades hospitals and health care infrastructure;
Meets the infrastructure needs of the Postal Service; and
Embraces a transparent, science-based approach to fighting the climate crisis
House Democrats will continue to fight for strong, smart, bold investments to give the American people the 21st century infrastructure they need to grow and thrive.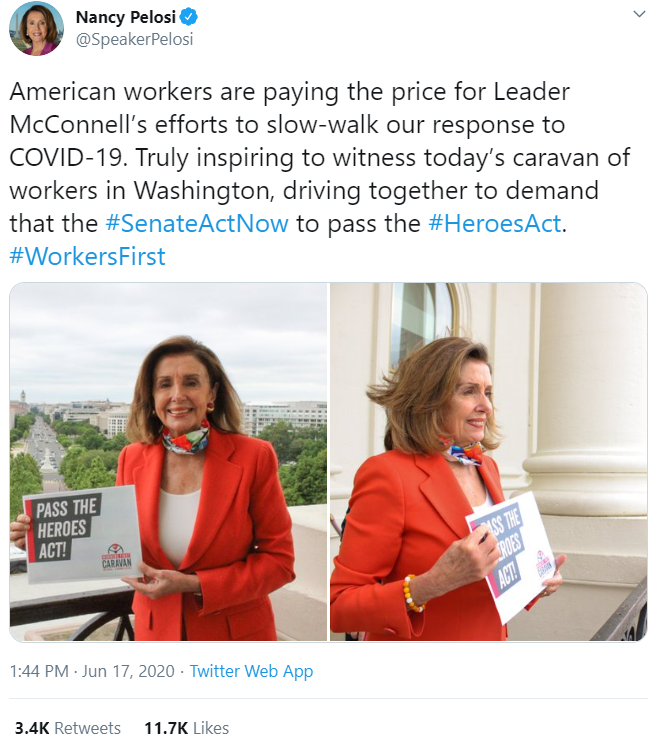 Staying Updated in San Francisco 
With the ever-present threat of COVID-19, it is important to stay updated with the ongoing changes in our community.  Below you can find some of those changes as well as tools and resources to help with these developments:
  My office worked with the U.S. Citizenship and Immigration (USCIS) to help a constituent who was experiencing long delays with the work authorization application. After contacting USCIS, the constituent was able to secure her work permit in time.

Caseworkers in my San Francisco office work to address any problems or concerns you may have with a federal government agency. To submit a Casework Authorization Form, please visit my website.
Please feel free to forward this information to your family and friends. To learn more about these efforts, to express your views, or to sign up for email updates, please visit my website. I am also on Twitter at http://twitter.com/NancyPelosi.
 


Sincerely,

Member of Congress