Zombie Trumpcare
#ProtectOurCare  
No matter how many times Congressional Republican's zombie Trumpcare bill fails, they remain obsessed with finding new, even more cruel ways to inflict devastation on the health and pocketbooks of hard-working Americans. However they dress it up, Trumpcare fundamentally means higher health costs, tens of millions of hard-working Americans losing health coverage, gutting key protections, a crushing age tax, and stealing from Medicaid.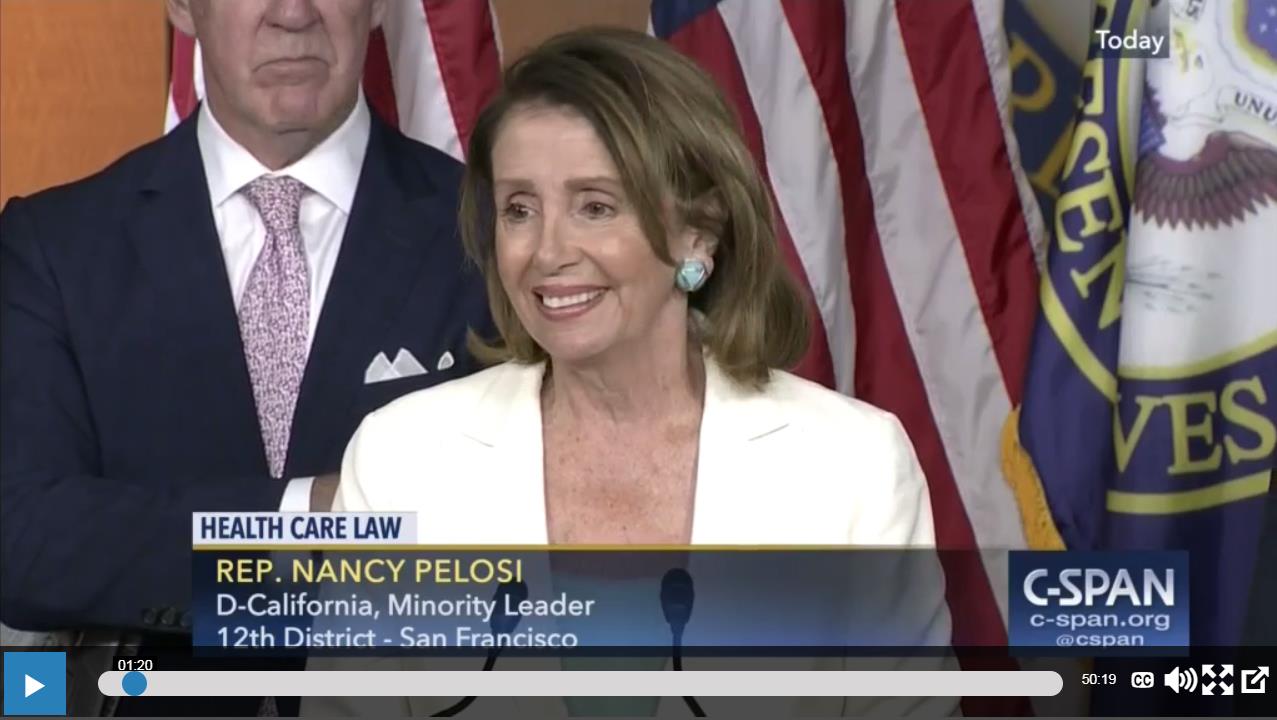 Congresswoman Nancy Pelosi delivers her weekly press conference where she discusses healthcare and protecting the Affordable Care Act. 
Trumpcare is collapsing under the tonnage of its cruelty and the strength of America's familiesmaking their voices heard against the bill. But once again, instead of working across the aisle to make health care more affordable, Republicans are pressing for a plan that is even more extreme and destructive. They are trying to force unspeakable suffering on veterans, seniors and working families across the country, just to hand hundreds of billions of dollars to the wealthiest. After seven years of railing against the Affordable Care Act, the moral bankruptcy of their agenda has been utterly exposed. 
In Congress and across the country, Democrats will continue to turn up the heat until this assault on hard-working American families is stopped once and for all.
Calling All College Students! 
Are you currently a college student? Are you interested in learning about the functions of the U.S. House of Representatives and gaining hands-on experience? My office is currently looking for interns for my San Francisco and Washington, D.C. offices. If you would like to apply for our internship program, please visit my website and fill out the application. This internship presents a variety of opportunities to participate in the daily operations of a Congressional Office, as well as learn more about my work as the representative of the City of San Francisco and as the Democratic Leader.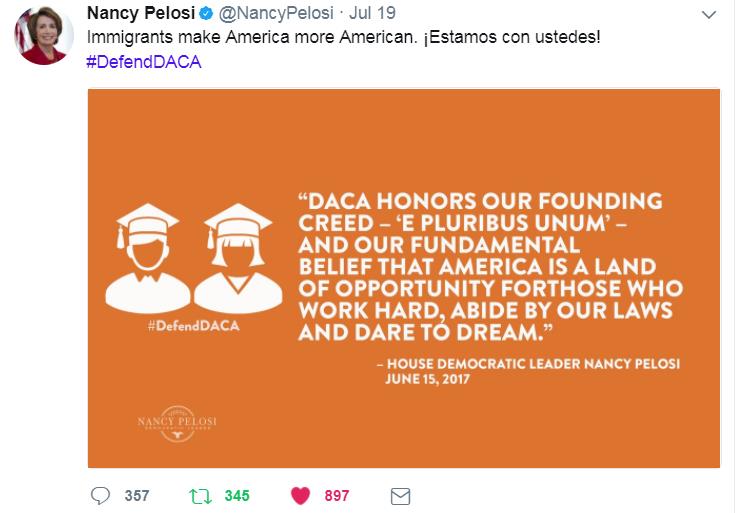 My office recently assisted a constituent, a U.S. citizen, who has been in the process of bringing his wife to the United States from Yemen for the last two years. Because of the ongoing conflict in Yemen, the U.S. Embassy there has closed, and my constituent's wife had to instead wait for an appointment to be scheduled at the U.S. Embassy in Djibouti. My constituent waited with his wife in Yemen, and during that time, he was seriously injured in a car accident. As a result, he has been completely reliant on his wife for care and support, and has been unable to return to the United States without her. After a long wait, my constituent's wife received an appointment at the U.S. Embassy, where she was approved for her immigrant visa. However, after waiting for thirty days in Djibouti for the Embassy to issue the visa, and with dwindling resources, my constituent contacted my office for assistance. My staff conveyed my constituent's situation to the Embassy along with medical documentation submitted by my constituent. Shortly thereafter, my constituent's wife's immigrant visa was issued, allowing my constituent and his wife to finally return together to the United States.

Caseworkers in my San Francisco office work to address any problems or concerns you may have with a federal government agency. To submit a Casework Authorization Form, please visit my website.
Please feel free to forward this information to your family and friends. To learn more about these efforts, to express your views, or to sign up for email updates, please visit my website. I am also on Twitter at http://twitter.com/NancyPelosi.
 


Sincerely,

Member of Congress