Women Weren't Given the Right to Vote
Women's Equality Day 
This week, America celebrated Women's Equality Day, honoring the brave American suffragettes who reached for the ballot, demanded their civil rights, and altered the course of history. These pioneers challenged the status quo so women today can pull the lever for progress, and they forced open the doors of equality and justice so all could walk through them. On the 95th anniversary of the 19th Amendment, it has never been more clear thatwhen women succeed, America succeeds. 

When the 19th Amendment was ratified, many headlines described this milestone as women being 'given' the right to vote. That has never happened – women have always fought for their rights. Women have not waited for progress, but worked tirelessly every step of the way. As we take stock of the immense progress made towards creating a more just society, we must channel the same pioneering spirit of America's suffragettes and rededicate ourselves to the important work left to be done. Women still earn, on average, only 78 cents to every dollar earned by men. Too many women still are forced to choose between caring for a sick child and their job. Too many working women don't have access to the quality, affordable child care they need for their families. 

It is fitting that this year also marks the 50th anniversary of the Selma marches and enactment of the Voting Rights Act. As we reflect on the indomitable courage of America's suffragettes and civil rights leaders, we are reminded of the power of the vote to achieve justice and drive change. With renewed efforts to raise obstacles to the ballot box, we need renewed determination to defend and advance the right to vote in America. Let us rededicate ourselves to passing a restored Voting Rights Act without delay. 
 
Nancy Pelosi 
@NancyPelosi

---

To follow Congresswoman Pelosi on twitter, please click here

.

Tickets for Address by Pope Francis
It is my privilege to join millions of Americans in anticipation of welcoming His Holiness Pope Francis to the United States this September. Ever since his inauguration in 2013, Pope Francis has renewed the faith of Catholics worldwide and inspired a new generation of people, regardless of religious affiliation, to be instruments of God's peace. In the spirit of his namesake and the namesake of our vibrant city, St. Francis of Assisi, Pope Francis heeds the call to 'Preach the gospel, and if necessary, use words' by living his values and inspiring all of us to do the same. 

Pope Francis is coming to the U.S. Capitol on the morning of September 24. My office is pleased to offer a limited number of standing-room only tickets on the West Front lawn of the Capitol during the Pope's visit. To request tickets, please call my office at (202) 225-0100 and give your name, address and the number of tickets requested. 

We are thrilled and grateful for Pope Francis honoring us with a visit to the Congress and our country.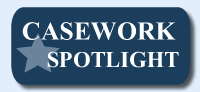 My constituent, an immigrant from China, has not seen his mother for over three years because he was unable to travel back to China for fear of persecution. Last year, his mother applied for a nonimmigrant tourist visa to visit him here in San Francisco, but the visa was denied because the consular officer did not think she had strong enough ties to China to overcome a presumption of immigrant intent. When she applied for a visa this year, my office contacted the U.S. Consulate in Shanghai and conveyed my constituent's situation and communicated his mother's travel plans as well as her strong ties to China. I was happy to hear that, following a consular interview, my constituent's mother was granted a tourist visa and will soon be able to see firsthand her son's new life here in the United States. 

Caseworkers in my San Francisco office work to address any problems or concerns you may have with a federal government agency. To submit a Casework Authorization Form, please visit my website.

 
Please feel free to forward this information to your family and friends. To learn more about these efforts, to express your views, or to sign up for email updates, please visit my website. I am also on Twitter at http://twitter.com/NancyPelosi.
 


Sincerely,

Member of Congress