Wins For San Francisco
Victories For San Francisco
In the recent government funding bills, California Democrats proudly fought for and secured key investments to create good-paying jobs, rebuild our infrastructure, promote health and advance progress for our communities. We defeated devastating Trump Administration budget cuts, and rejected the President's radical, dangerous demand for a multi-billion dollar, wasteful, and ineffective concrete border wall while funding a more humane immigration system that honors the dignity and worth of every person.
In San Francisco, the funding packages included tens of millions of additional dollars for the rescanning and retesting of Hunters Point, as well as bold investments in job-creating infrastructure for initiatives for the Embarcadero Seawall seismic and flood protection upgrade. See the list of wins for San Francisco.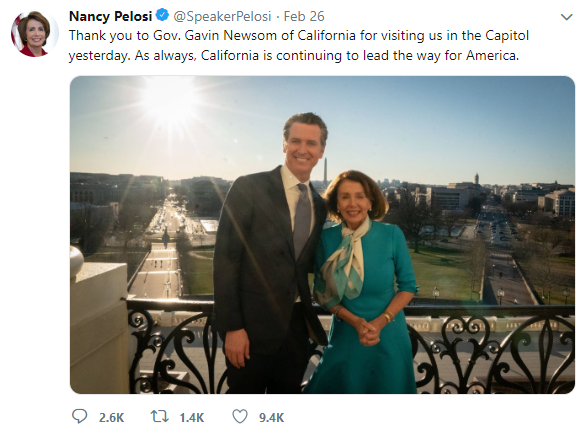 Women's History Month
Each Women's History Month, Americans celebrate the extraordinary contributions that generations of women have made to our nation. Americans across the country lift up the legacy of every woman who has stepped forward to demand and expand freedom, forging remarkable progress for all Americans.
This year, we mark Women's History Month in the same Congress that we commemorate 100 years since women won the right to vote, and as we welcome more than 100 women to serve in the Congress – the highest number in our history.  These historic milestones honor the ingenuity, leadership, creativity and patriotism of American women who struggled, sacrificed and persevered to transform our government, our society and the world.  Through overwhelming challenges and remarkable achievements, American women have used their vision and values to bring our nation closer to fulfilling our ideals of equality and opportunity for all.
Today, countless American women from every corner of the country, every industry and every walk of life are showing their power and enriching our nation by standing up, speaking out and demanding their voices be heard.  Much more must be done to unleash the full power of women in our nation, and Democrats are working to ensure that our government, our economy and our society reflect the full promise of America.  We will fight to secure equal pay for equal work, protect every woman's right to quality, affordable health care, and ensure paid sick leave and affordable child care to reaffirm the vital truth that when women succeed, America succeeds.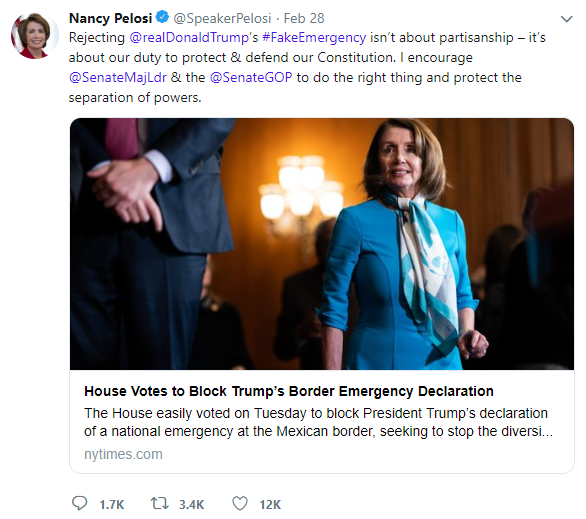 My office was contacted by a constituent that recently moved his business, but mail-forwarding was not successfully requested. In working with the United States Postal Service (USPS), my staff confirmed the mail-forwarding is on file, and USPS was able to locate the constituent's missing mail.
           Caseworkers in my San Francisco office work to address any problems or concerns you may have with a federal government agency. To submit a Casework Authorization Form, please visit my website.
Please feel free to forward this information to your family and friends. To learn more about these efforts, to express your views, or to sign up for email updates, please visit my website. I am also on Twitter at http://twitter.com/NancyPelosi.
 


Sincerely,

Member of Congress