What Moms Really Need
Celebrating Mother's Day
This Sunday, Americans across the country will gather with their families to celebrate the immense contributions made by the mothers in their lives. As we pay tribute to America's moms, Mother's Day also serves as a reminder that we must do more to support and lift up working families in this country.

Last month, our city made monumental progress for working mothers – and fathers – when San Francisco became the first city in the United States to enact six weeks of fully paid leave for new parents. With fully paid parental leave, San Francisco is leading our entire nation in the embrace of hard-working families, and this Mother's Day, we renew our commitment to empowering all America's women to achieve greater economic security for themselves and their families.

House Democrats are proudly fighting for the success of women and families with our When Women Succeed, America Succeeds economic agenda – a plan that promotes equal pay, retirement security, paid sick days, paid family leave, and access to quality and affordable child care. Join with us and with women across the country: share your story and your thoughts on #WhatMomsNeed this Mother's Day. Let us show the amazing women in our lives what they truly mean to us by advancing policies that will support their success and the success of our nation.
 
Nancy Pelosi
@NancyPelosi

---

We held a productive listening session w/ labor, LGBT, environment and women's rights leaders in Chile today.
 
10:41 AM - 5 May 2016

To follow Congresswoman Pelosi on twitter, please click here

.

Cinco de Mayo
On Cinco de Mayo, we commemorate the incredible triumph of a poorly-armed Mexican militia fighting in defense of their rights, their country and their heritage against a better-equipped Imperial French army. As we reflect upon the valor and courage displayed at the Battle of Puebla, we celebrate the proud history of our Mexican neighbors and the rich contributions Mexican Americans and all Americans of Latino heritage have made to our country.

It was a special privilege to lead a bipartisan Congressional delegation to Mexico during the week of Cinco de Mayo, affirming our friendship and partnership with the Mexican people near the occasion of this proud holiday celebrated in both our nations. Our delegation also visited Peru and Chile to discuss the importance of enhancing security, combating transnational crime, advancing human rights and further strengthening bilateral relations. This visit emphasizes the importance of the relationship between the United States and our Latin American neighbors – propelled by the strength of our shared values and committed to securing a brighter future.
 
Nancy Pelosi
@NancyPelosi

---

To follow Congresswoman Pelosi on twitter, please click here

.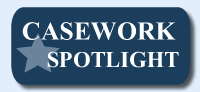 My office was recently contacted by a constituent who had been appointed the executor of his friend's estate who recently passed away. As part of my constituent's responsibilities as executor, he needed to file his friend's 2015 taxes. However, he was missing a Form 1099 from the Social Security Agency (SSA). Upon contacting my office, my staff communicated the situation to SSA and forwarded a copy of the friend's death certificate and proof of executorship. Very shortly thereafter, SSA provided the Form 1099, allowing my constituent to finalize the estate's tax filing.

Caseworkers in my San Francisco office work to address any problems or concerns you may have with a federal government agency. To submit a Casework Authorization Form, please visit my website. 
Please feel free to forward this information to your family and friends. To learn more about these efforts, to express your views, or to sign up for email updates, please visit my website. I am also on Twitter at http://twitter.com/NancyPelosi.
 


Sincerely,

Member of Congress