We Stand Together
This has been a difficult week. Our city suffered the sad loss of Benson Louie, Wayne Chan, and Michael Lefti in the tragic shooting at the UPS facility in Potrero Hill that also wounded two others. Earlier that same morning, a shooter opened fire during a Congressional Baseball Practice, leaving my colleague Whip Steve Scalise in critical condition, as well as wounding two Capitol Police heroes and two others.
These events occurred shortly after we marked the one-year anniversary since the Pulse Nightclub shooting that killed 49 in Orlando, and two years since nine people were shot to death during a bible study in Charleston, South Carolina. On average more than 90 people lose their lives to gun violence in America every day. These tragedies have become all too familiar.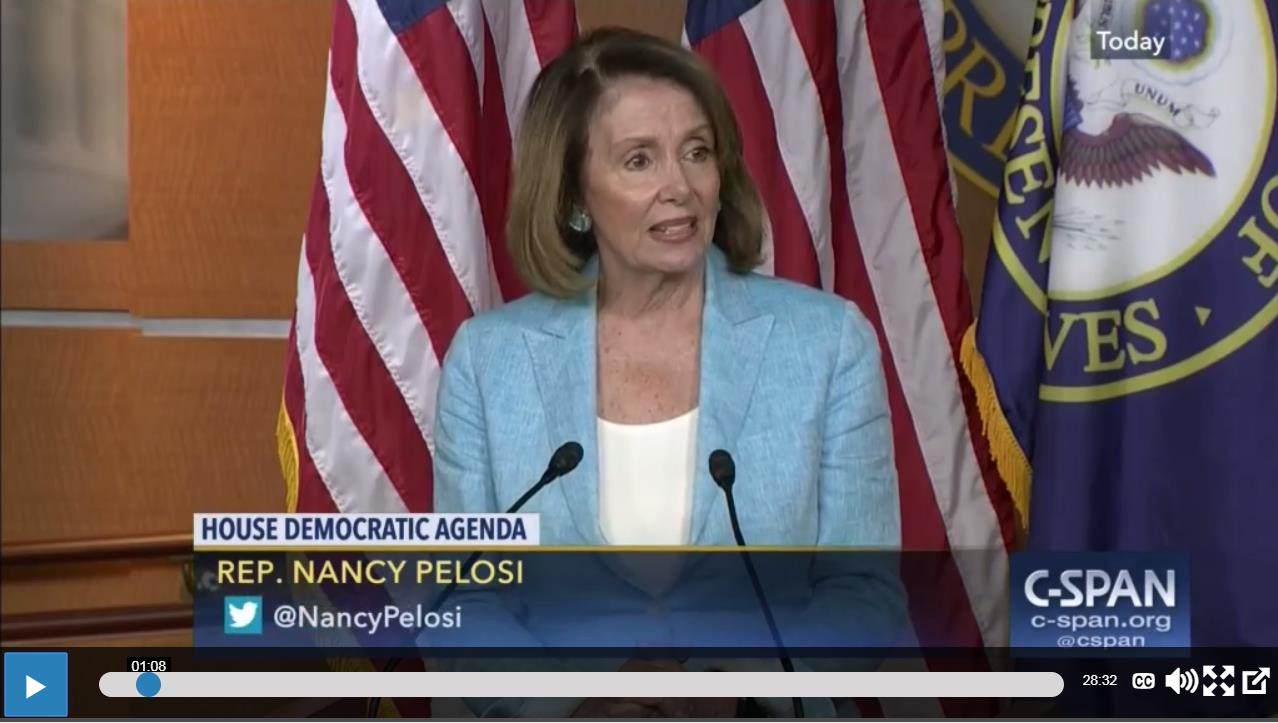 Congresswoman Nancy Pelosi during her weekly press conference 
We are all united in our hopes and prayers for the wounded. Our thoughts and prayers go out to the families and friends of all those who lost loved ones through acts of senseless violence, and we hope for a speedy recovery for the wounded. 
 

My constituent, a Dreamer, receives her employment authorization through the Deferred Action for Childhood Arrivals (DACA) program.  Under DACA, recipients may apply every two years with U.S. Citizenship and Immigration Services (USCIS) to extend their status and employment authorization. My constituent applied to renew her DACA status with USCIS, but after waiting more than two months past the normal processing time, she became concerned as she had lost her employment authorization in the interim. Upon learning of the situation, my staff immediately contacted USCIS conveying my constituent's concerns. Shortly thereafter, her new employment authorization card was issued. My constituent can now resume her employment and maintain her livelihood in San Francisco.

Caseworkers in my San Francisco office work to address any problems or concerns you may have with a federal government agency. To submit a Casework Authorization Form, please visit my website.
Please feel free to forward this information to your family and friends. To learn more about these efforts, to express your views, or to sign up for email updates, please visit my website. I am also on Twitter at http://twitter.com/NancyPelosi.
 


Sincerely,

Member of Congress