We Must Act
No More Bloodshed 
Enough is enough. Our nation has once again witnessed an act of unfathomable violence. The shooting in San Bernardino tears at the hearts of all Americans. We pray for the swift recovery of the wounded, we pray for those who lost their lives, and we feel the grief of their families.

Gun violence is a crisis of epidemic proportions in our nation. We have had far too many moments of silence on the Floor of the House. And while it is right to respectfully acknowledge the losses, we can no longer remain silent. What gives us the right to hold moments of silence when we do nothing to act upon the cause of the grief? 

For a long time now, Democrats have been asking Congress to act: pass the bipartisan King-Thompson background check bill, create a Select Committee on Gun Violence, close the outrageous loophole allowingsuspects on the FBI Terrorist Watch list to buy a gun. It is outrageous that in the past 11 years, more than 2,000 terror suspects have been able to buy guns in the U.S. 

But Republicans refuse to act. In fact, three times this week they have voted to prevent the House from even debating a Republican Congressman's legislation to close the loophole that lets terror suspects buy deadly weapons, the Denying Firearms and Explosives to Dangerous Terrorists Act. Congress has a moral responsibility to vote on common sense measures to prevent the daily agony of gun violence in communities across America. We must address this epidemic.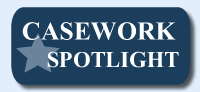 My office was recently contacted by a constituent who had applied for Social Security retirement benefits after working for the Postal Service for many years. However, the Social Security Administration (SSA) could not process her claim without documentation from the Office of Personnel Management (OPM) showing that she was not currently receiving benefits from her federal service. My constituent had previously contacted OPM to request this document, but was informed that her records could not be located. Without this document, SSA would have reduced her claim by the maximum allowable amount under its windfall elimination provision. Therefore, my office contacted OPM and conveyed the details of my constituent's situation. OPM was able to quickly locate my constituent's records and produce the document so that she could begin receiving her benefits from SSA. 

Caseworkers in my San Francisco office work to address any problems or concerns you may have with a federal government agency. To submit a Casework Authorization Form, please visit my website.
Free Citizenship Workshop 
This Saturday, December 5th, San Francisco's Office of Civic Engagement and Immigrant Affairs along with various philanthropic and community based organizations will host a citizenship workshop to aid citizenship-eligible immigrants within the City. For more information please call (415) 662-8901, or click here.

 
Please feel free to forward this information to your family and friends. To learn more about these efforts, to express your views, or to sign up for email updates, please visit my website. I am also on Twitter at http://twitter.com/NancyPelosi.
 


Sincerely,

Member of Congress