We Haven't Forgotten
One Year Ago

One year ago today, House Republicans voted to raise Americans' health costs, push 23 million people off their health coverage, dismantle protections for those with pre-existing conditions, and impose a crushing age tax on older Americans.  Families across America had shared heartbreaking stories of the suffering Trumpcare would inflict on them and their loved ones, but the House GOP refused to listen.  Now, those families are once again speaking out to hold the GOP accountable for attacking their health care.
Trumpcare was a billionaires' tax cut disguised as a health care bill.  Thankfully, the relentless courage and activism of the American people stopped Trumpcare in the Senate.  But even after the collapse of Trumpcare, the Trump Administration and Congressional Republicans have been cynically working to sabotage Americans' health care, driving higher premiums and fewer choices for hard-working Americans.  Instead of working in a bipartisan fashion to update and improve the Affordable Care Act, the GOP used the tax scam to drive up health premiums for families across America.
This relentless assault on families' health care is a raw deal for the American people.  Democrats believe Americans deserve A Better Deal, including bold action to drive down the cost of prescription drugs that burdens seniors and families everywhere.  The GOP should join Democrats to improve and update the Affordable Care Act, bring down Americans' health care costs and expand the availability of affordable, quality coverage to more Americans.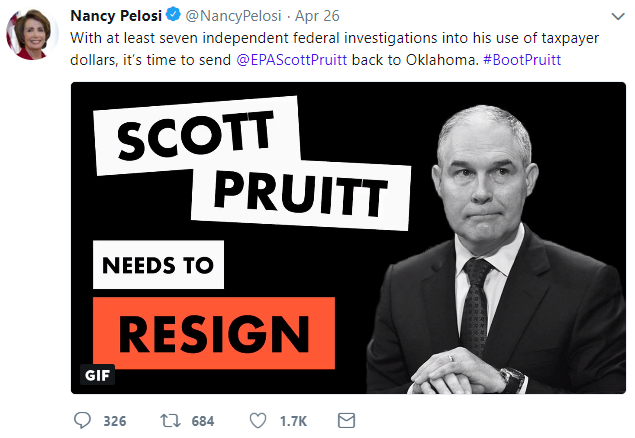 Gun Violence Prevention

This week, I joined New York Governor Andrew Cuomo for a bill signing of legislation to remove guns from domestic abusers and close a loophole in state law that will ensure domestic abusers are required to surrender all firearms, not just handguns. The signing of this bill will not only save lives but serve as a model for the rest of the country and, soon, for passage at the Congressional level. The most effective gun violence prevention measures are only possible with action by Congress, and it is our duty as public servants to do everything we can to stem the tide of gun violence.  The families of victims of gun violence will not rest until these tragedies are ended – and neither can we. 

Read my full remarks from the bill signing here.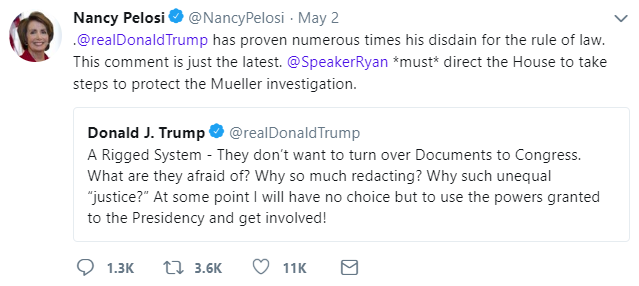 Mars is coming to San Francisco!
  
Scientists and engineers with NASA's next mission to Mars will be touring California cities starting this month.
NASA's InSight mission will be the first interplanetary launch from the West Coast. In order to celebrate California's first launch to Mars, NASA is celebrating by bringing Mars to California.  The stops will not only celebrate this historic launch but also explain how the robotic lander will study Mars' deep interior using seismology and other geophysical measurements—much the way we study seismic activity in California.
The mission's launch period is May 5 through June 8, 2018, with daily launch windows that last two hours per day.

Launch opportunities are set five minutes apart during each date's launch window. The first opportunity begins at 4:05 a.m. Pacific Standard Time on May 5.
Find out more information here. 

 
My office recently assisted a constituent who had applied for Social Security Disability Insurance (SSDI) through the Social Security Administration (SSA). She had contacted our office because she was approved for SSDI monthly benefits through an Administrative Law Judge (ALJ) hearing, but had not yet received backpay. Therefore, my office contacted SSA on her behalf and conveyed the details of her situation. As a result, SSA processed this claim and provided her backpay to reflect benefits past due.

Caseworkers in my San Francisco office work to address any problems or concerns you may have with a federal government agency. To submit a Casework Authorization Form, please visit my website.
Please feel free to forward this information to your family and friends. To learn more about these efforts, to express your views, or to sign up for email updates, please visit my website. I am also on Twitter at http://twitter.com/NancyPelosi.
 


Sincerely,

Member of Congress