Wall Street First, America Last
Who's Street? Our Street.
The unchecked recklessness of Wall Street created the worst economic catastrophe in America since the Great Depression. Many San Franciscans lost their jobs, their homes, and their savings. The President wants to take us right back to that crisis, signing an executive order this week undermining the protections of The Dodd-Frank Wall Street Reform and Consumer Protection Act. Instead of fighting for families abused by our economy, as he promised in the campaign, the President and his billionaire cabinet have abandoned Main Street in order to enable Wall Street, all on the back of hard-working Americans.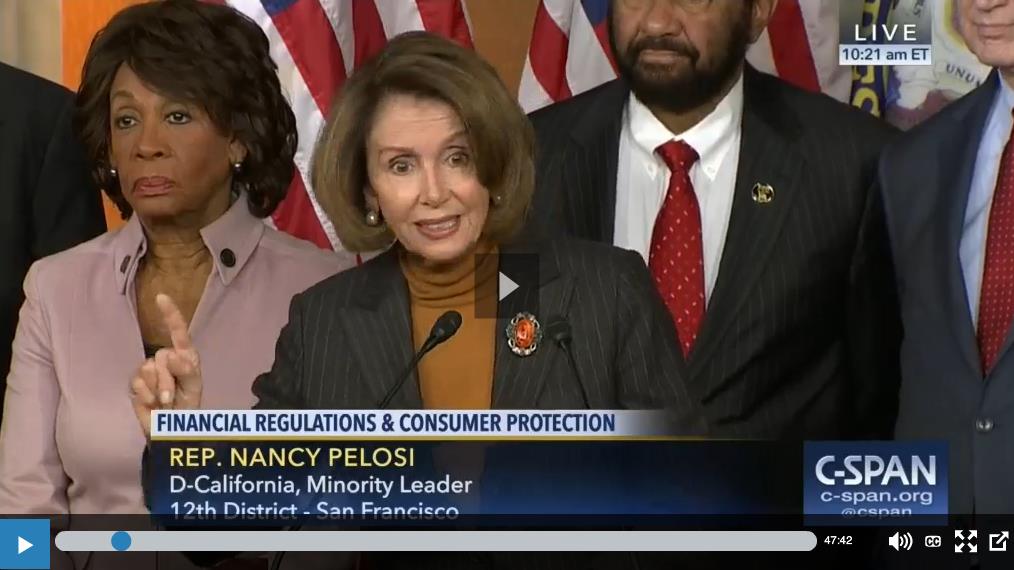 With Dodd-Frank, House Democrats enacted the strongest Wall Street consumer financial protections in history. Now more than ever, we will continue to protect Dodd-Frank against Republican attacks and fight for the jobs, wages and retirement security of hard-working families across America.
California Will Not Turn Its Back
Yesterday, the 9th Circuit Court of Appeals unanimously refused to lift the nationwide halt on President Trump's executive order banning refugees and citizens from seven Muslim countries.
The 9th Circuit's unanimous ruling is a victory for our Constitution and our fight against terrorism. National security experts have urgently warned us that the President's ban is not just immoral and unconstitutional, but downright dangerous. 

This Administration's recklessness has already done significant harm to families, and undermined our fight against terror.  For the sake of our values and the security of America, Democrats will continue to press for President Trump's dangerous and unconstitutional ban to be withdrawn.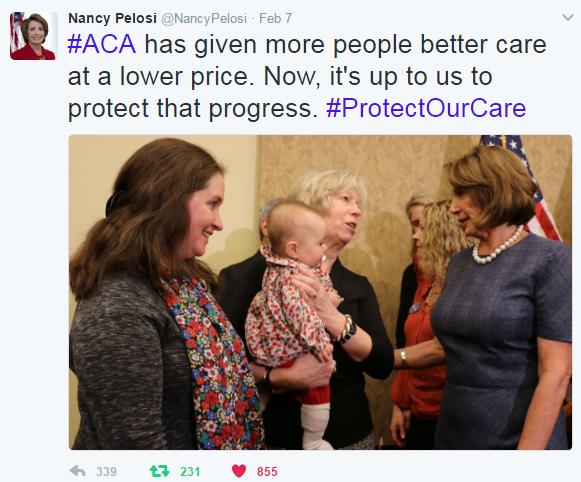 My office recently assisted a homeless Veteran whose claim for service connected disability compensation had been pending before the U.S. Department of Veterans Affairs (VA) for some time. Upon learning of my constituent's situation, my staff worked diligently to ensure that my constituent provided all necessary documentation and information to the VA for processing of the claim, and to ensure that VA staff were aware of my constituent's severe financial hardship. Recently, the VA informed my constituent that her claim had been completed. She is now receiving benefits through the VA, and she will also receive a significant retroactive payment for the period during which her claim had been pending. These benefits will ensure that my constituent never becomes homeless again.

Caseworkers in my San Francisco office work to address any problems or concerns you may have with a federal government agency. To submit a Casework Authorization Form, please visit my website.
Please feel free to forward this information to your family and friends. To learn more about these efforts, to express your views, or to sign up for email updates, please visit my website. I am also on Twitter at http://twitter.com/NancyPelosi.
 


Sincerely,

Member of Congress