United Against HIV/AIDS
25th Anniversary of the Ryan White CARE Act 
For the past quarter century, the Ryan White CARE Act has played a fundamental role in our nation's struggle to treat and ultimately destroy HIV/AIDS. This legislation has provided an essential lifeline to Americans living with HIV/AIDS who lack the resources and coverage needed to cope with this devastating disease. As we reflect on the progress of the past 25 years, and on the courageous legacy of Ryan White himself, we rededicate ourselves to carrying out the mission of the Ryan White CARE Act – to finally banish HIV/AIDS to the history books. 

Throughout my time in Congress, fighting HIV/AIDS has been one of my top priorities. San Franciscans learned early on the awful toll HIV/AIDS can take on a community, and we responded by establishing a comprehensive system of community-based care, which later served as a model for the Ryan White CARE Act. Today, the Ryan White CARE Act ensures access to life-saving medical care for the populations of Americans who are hit hardest by this disease – more than 500,000 low-income individuals each year.

While this legislation has represented a fundamental step forward in our work to save the lives of those living with HIV/AIDS, San Franciscans' needs are still severe. There are approximately 16,000 people living with HIV/AIDS in San Francisco, making the City one of the largest HIV-positive populations in the United States. AIDS is a resourceful disease, ever mutating to escape our destruction. We must be even more resourceful and relentless in our fight against it – and even more united in our resolve to end it. 
 
Nancy Pelosi 
@NancyPelosi

---

This is about saying, "Thank you." May all who travel the "John Burton Highway" recall John's leadership & service. 
 
7:19 PM - 10 Aug 2015

To follow Congresswoman Pelosi on twitter, please click here

.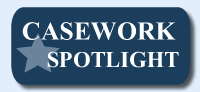 My office was recently contacted by a constituent who has been homeless for many years, and who had applied for benefits through the Social Security Disability Insurance (SSDI) program, but had not been able to confirm the status of his application. After contacting my office, my staff were able to confirm that the Social Security Administration (SSA) had approved my constituent for monthly benefits and a sizeable retroactive payment. However, there was a month long wait until the benefits would be paid out, and my constituent was in immediate need. Therefore, due to the extenuating circumstances of my constituent's living situation, my office secured emergency funding of $800 from the SSA so that he could pay for his housing and living costs right away. 

Caseworkers in my San Francisco office work to address any problems or concerns you may have with a federal government agency. To submit a Casework Authorization Form, please visit my website.
Loan Forgiveness Application for Heald College Students 

The Department of Education recently found that between 2010 and 2014, Heald College mislead students regarding job placement rates for many of its programs of study. Students may now potential qualify for loan forgiveness of federal Direct Loans based on borrower defense. A list of covered programs, as well as the application to expedite the process of obtaining loan forgiveness, can be found here.
Please feel free to forward this information to your family and friends. To learn more about these efforts, to express your views, or to sign up for email updates, please visit my website. I am also on Twitter at http://twitter.com/NancyPelosi.
 


Sincerely,

Member of Congress