#TrumpShutdown
Another Senseless Shutdown
Republicans still control the House, the Senate and the White House. They have both the responsibility and the power to keep government open – instead of shutting down the government and hurting people in the middle of the holiday season and a time of great economic uncertainty. 
This week, before the eyes of the American people, President Trump declared that he would be proud to shut down the government if he cannot force American taxpayers to spend billions of dollars on an immoral, ineffective and expensive wall.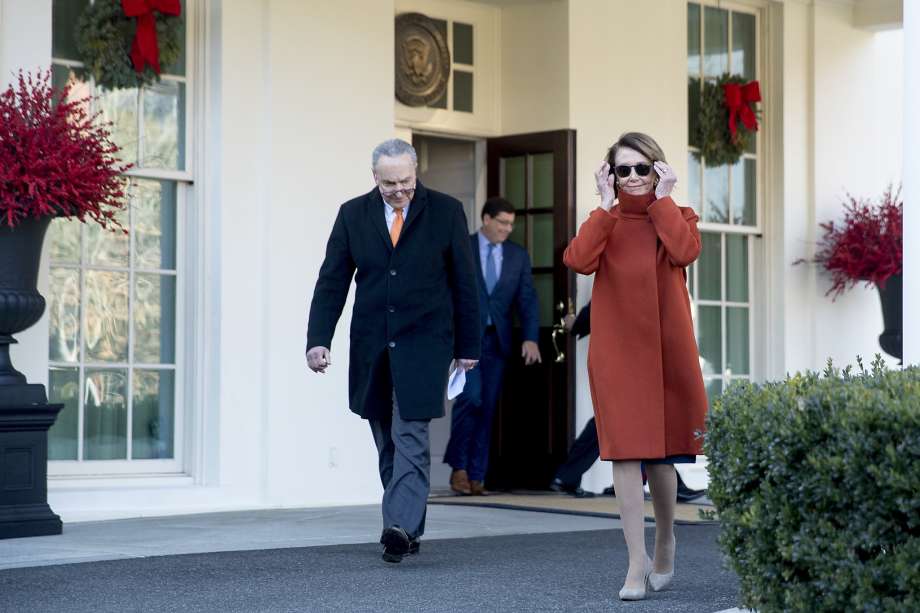 Congresswoman Pelosi and Senator Schumer leaving the White House after a meeting with President Donald Trump. Photo: Andrew Harnik, Associated Press
Democrats presented the President with two clear options to keep the government open: either pass the six bipartisan appropriations bills along with a one-year continuing resolution for Homeland Security bill, or pass a one-year continuing resolution for all seven remaining appropriations bills.  It is President Trump's choice to accept one of those options or shut the government down. 
If Republicans steer our nation into a Trump Shutdown, in January the House Democratic Majority will swiftly pass the appropriation bills with a CR for Homeland Security to re-open government.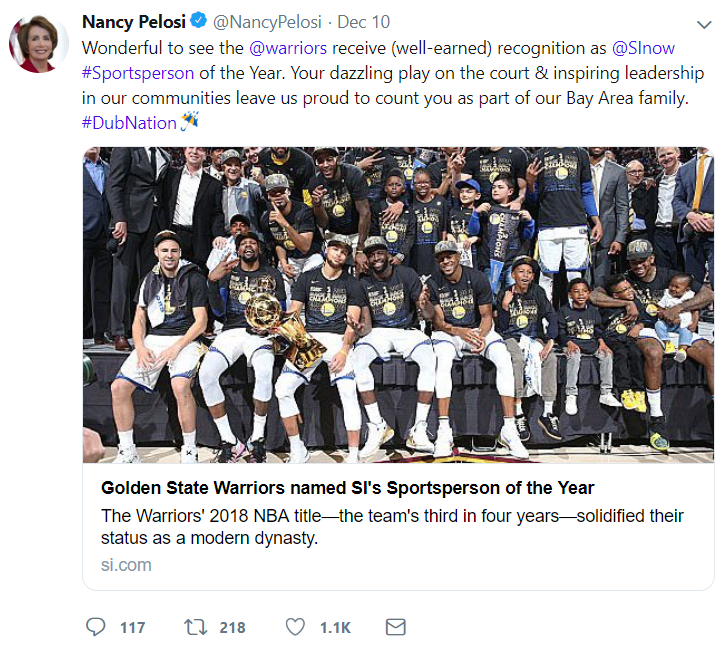 Passing of Bill Newsom
Paul and I were heartbroken to learn of the passing of our dear friend, Bill Newsom.  All who were privileged to know Bill knew him as a gentleman of deep principles, great modesty and exceptional generosity.  His cherished friendship, long public service and dedication to the arts leave a beautiful and lasting legacy for America.
The passing of Bill Newsom is a great personal and official loss for all who were fortunate enough to call him friend.  May it be a comfort to Bill's children, Hilary and Governor-Elect Gavin Newsom, and his loved ones that so many grieve with and pray for them at this sad time.

My office was able to assist a constituent in advocating for his full backpay amount for a period of 3 years while he was awaiting approval of his disability benefits. Because of our advocacy, my constituent received $76,922 in addition to his monthly disability payments. 

Caseworkers in my San Francisco office work to address any problems or concerns you may have with a federal government agency. To submit a Casework Authorization Form, please visit my website.
Please feel free to forward this information to your family and friends. To learn more about these efforts, to express your views, or to sign up for email updates, please visit my website. I am also on Twitter at http://twitter.com/NancyPelosi.
 


Sincerely,

Member of Congress