Too Hot to Handle
200 Days in the Majority 
This week, we mark the first 200 days of our transformative Majority and celebrate the extraordinary progress we have forged. The American people elected a House Majority that would be For The People, ensuring that government works for the people's interest, not the special interests – and that is exactly what we are doing!
Our Members will accelerate a drumbeat across the nation. We will own August and make it too hot to handle for the Senate not to take up our bills!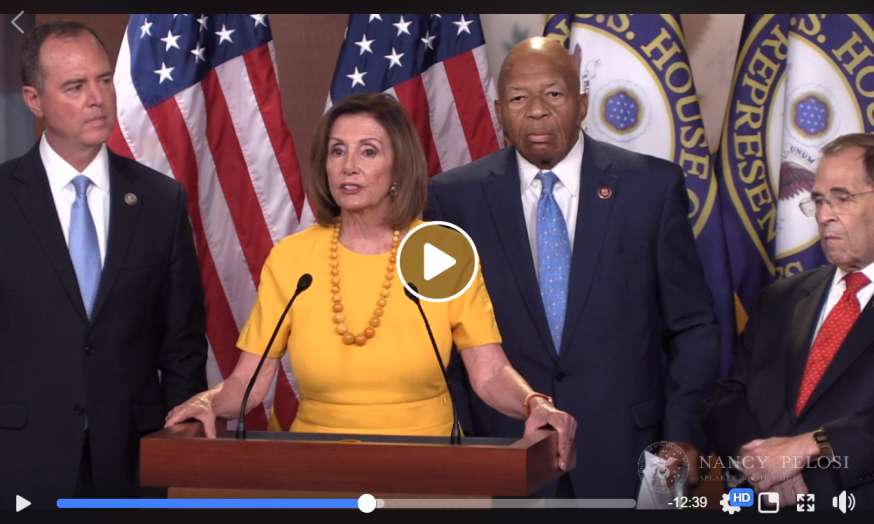 Congresswoman Pelosi is joined by House Intelligence Chairman Rep. Adam Schiff, Judiciary Chairman Rep. Jerry Nadler, and Oversight and Reform Chairman Elijah Cummings to discuss key takeaways from Special Counsel Mueller's testimony before the House today.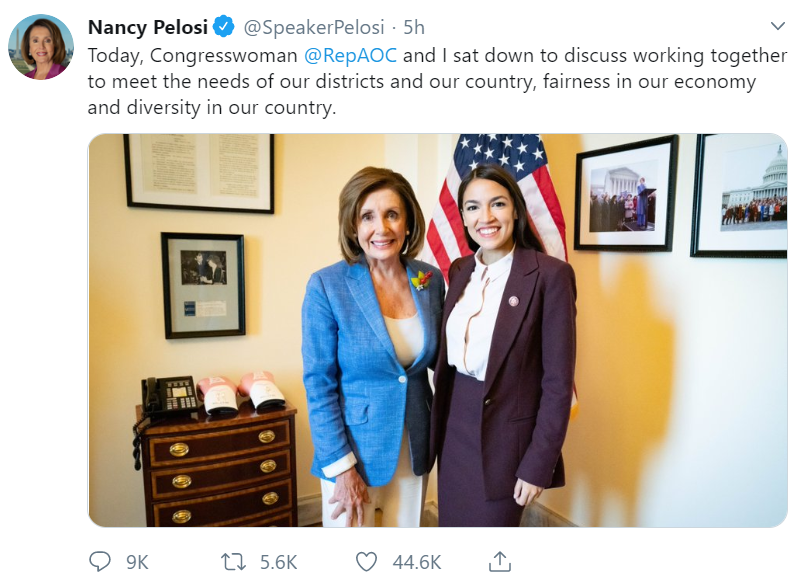 Raising the Standards at the Border 
The humanitarian situation at the border challenges the conscience of our country, yet the Trump Administration has chosen to approach the situation with cruelty instead of compassion. That is why, on Wednesday, the House passed H.R. 3239, Humanitarian Standards for Individuals in Customs and Border Protection Custody Act to safeguard children at the border.

The bill also has numerous specific provisions, including:
Protects children's and families' health:  requiring the Customs and Border Protection to provide timely, appropriate and standards-based health screenings by licensed medical professionals.
Creates water, sanitation, and hygiene standards:  requiring the CBP to provide sufficient drinking water; private, safe and clean toilets; a handwashing station; and basic personal hygiene products.
Sets out nutrition standards:  requiring that detainees receive three meals a day, with age-appropriate caloric intake, and special diets for babies, pregnant and breastfeeding women, and the elderly and ill. 
Establishes standards for shelters:  Specifying space requirements, temperate ranges and bedding standards, and also protecting religious freedom, family unity and the safety of unaccompanied minors and LGBTQ persons.
Our values as a nation demand we take action to prevent the needless loss of another human life in the custody of our federal government.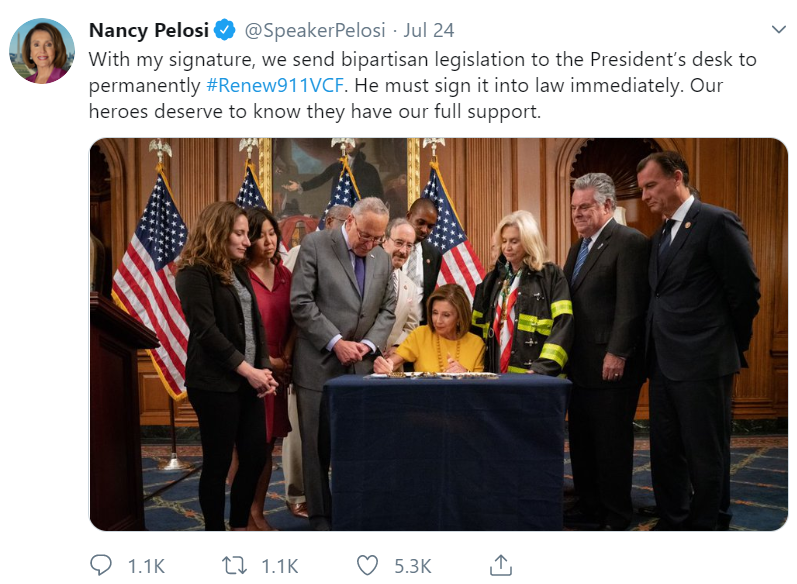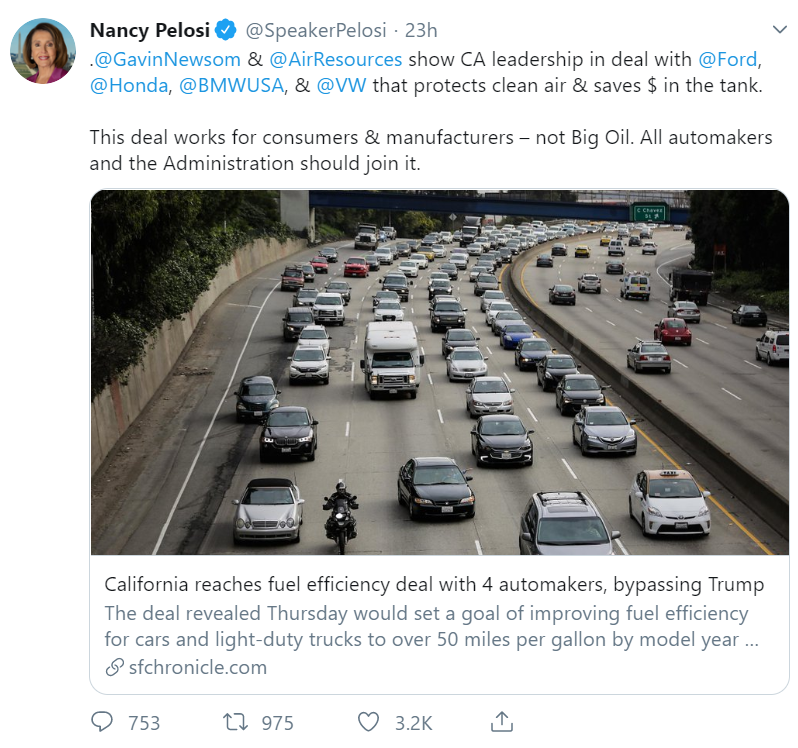 My office assisted a constituent with expediting a Green Card replacement with the U.S. Embassy. The constituent lost his Green Card due to a robbery while visiting his family overseas. My office helped the constituent contact the U.S. Embassy and assisted the constituent with expediting his application.
Caseworkers in my San Francisco office work to address any problems or concerns you may have with a federal government agency. To submit a Casework Authorization Form, please visit my website.
Please feel free to forward this information to your family and friends. To learn more about these efforts, to express your views, or to sign up for email updates, please visit my website. I am also on Twitter at http://twitter.com/NancyPelosi.
 


Sincerely,

Member of Congress