Think Globally, Organize Locally, and Act Personally
Global Climate Action Summit
This week, I had the great privilege of joining Governor Brown in welcoming global leaders to our wonderful city for the Global Climate Action Summit.  This vital meeting was convened to confront the climate crisis, one of the most urgent and serious crises the world has ever faced.
California continues to take bold action to lead the nation in the fight against the growing climate crisis.  Thanks to the leadership of Governor Brown, the state legislature and advocates and activists across California, our state is on track to realize one of the most ambitious climate goals in the nation: a 100 percent clean electricity future by 2045 that engages California's strong economy, abundant resources and innovative ideas.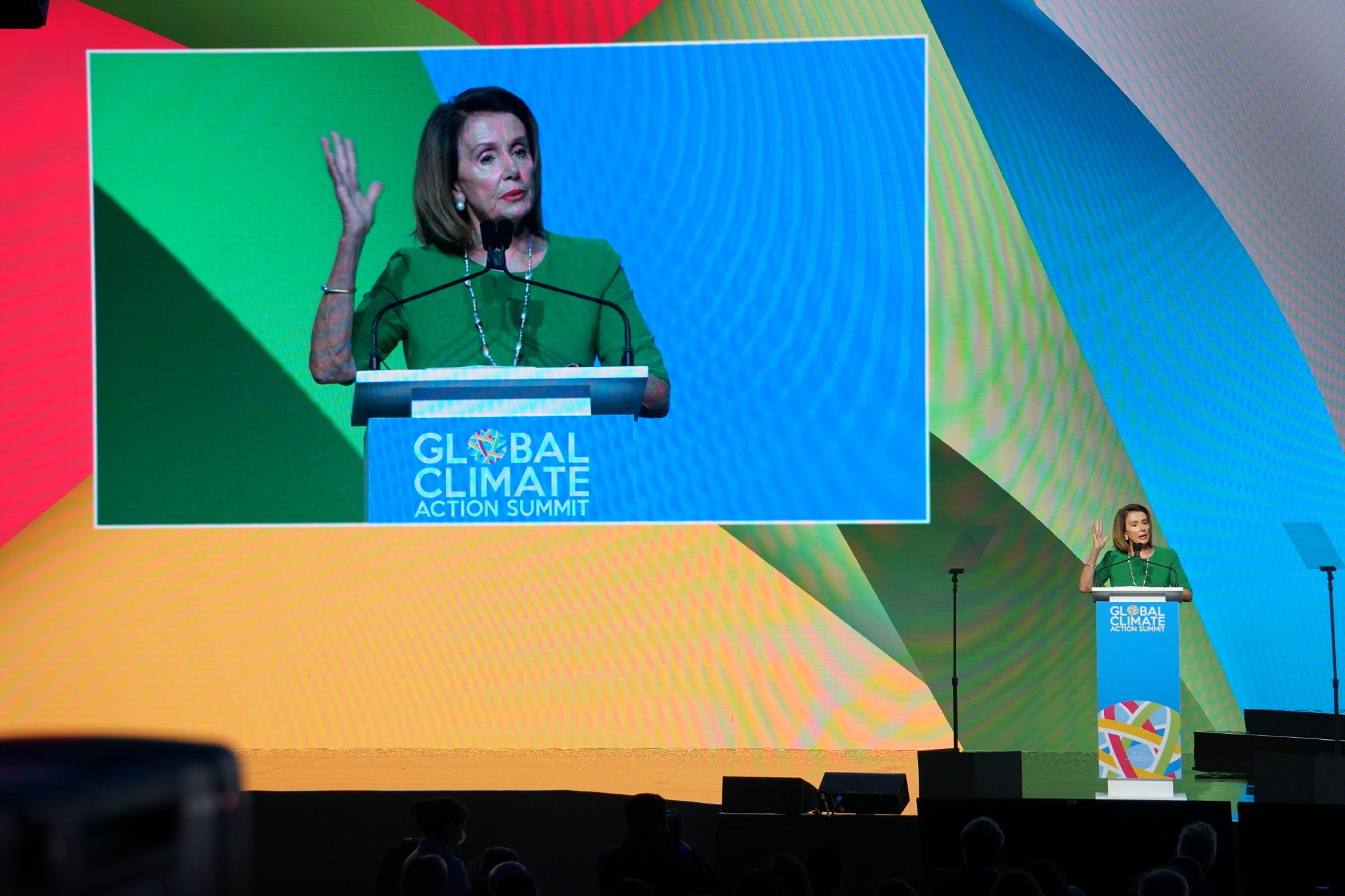 Congresswoman Pelosi spoke at the Global Climate Summit about the importance of uniting communities around the globe to confront the climate crisis. 
When I was Speaker of the House, the priority of addressing global warming and energy independence was my flagship issue.  To confront climate change, we must think globally, organize locally, and act personally.  We must engage everyone in the solution, at every level of society and across all ethnic and community lines, including our indigenous people.  We must also engage our young people, because this planet's future belong to them.
Bold, urgent action is needed to arrest the damage of the global climate crisis, yet the GOP Congress and Administration have shown a stunning contempt for clean air, clean water and the climate.  House Democrats are working to deliver a clean energy future for our children that creates good-paying jobs, fights the devastation of the climate crisis and safeguards our environment for generations to come.
 

Congresswoman Pelosi joined hundreds of volunteers to help pack over 30,000 meals at San Francisco's Pier 35 on September 11. In 2009, Democrats passed the Edward M. Kennedy Serve America Act, which paved the way to designating September 11 as a National Day of Service and Remembrance.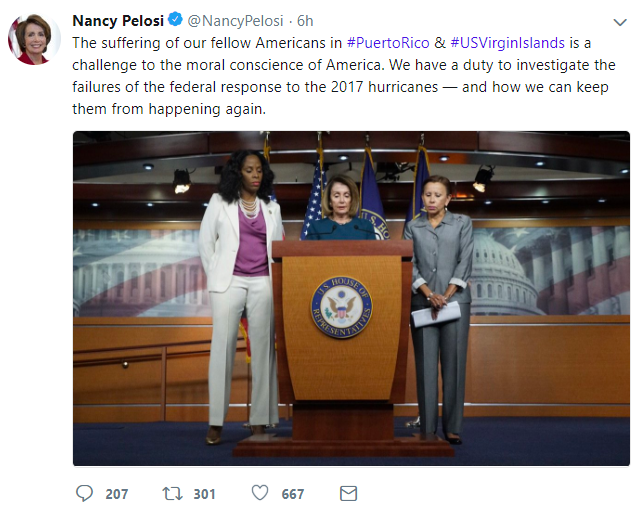 My office recently assisted a constituent who was experiencing an issue regarding his enlistment bonus and student loan repayment with the California Army National Guard (CA ARNG). He had contacted our office because he had not yet received the final installment of his bonus nor any of his student loan repayment benefits. Therefore, my office contacted CA ARNG on his behalf and conveyed the details of his situation. As a result, he was given the final installment of his benefit and his student loans were entered into their system. 

Caseworkers in my San Francisco office work to address any problems or concerns you may have with a federal government agency. To submit a Casework Authorization Form, please visit my website.
Please feel free to forward this information to your family and friends. To learn more about these efforts, to express your views, or to sign up for email updates, please visit my website. I am also on Twitter at http://twitter.com/NancyPelosi.
 


Sincerely,

Member of Congress