They Came With A Dream
#ProtectDREAMers
The White House's toxic anti-immigrant rhetoric and policies show an Administration that does not respect our core American values. Their agenda violates fundamental respect for family at the heart of our faith and at the heart of who we are as Americans – and we must continue to turn up the pressure on the Republicans in Congress to pass the bipartisan DREAM Act.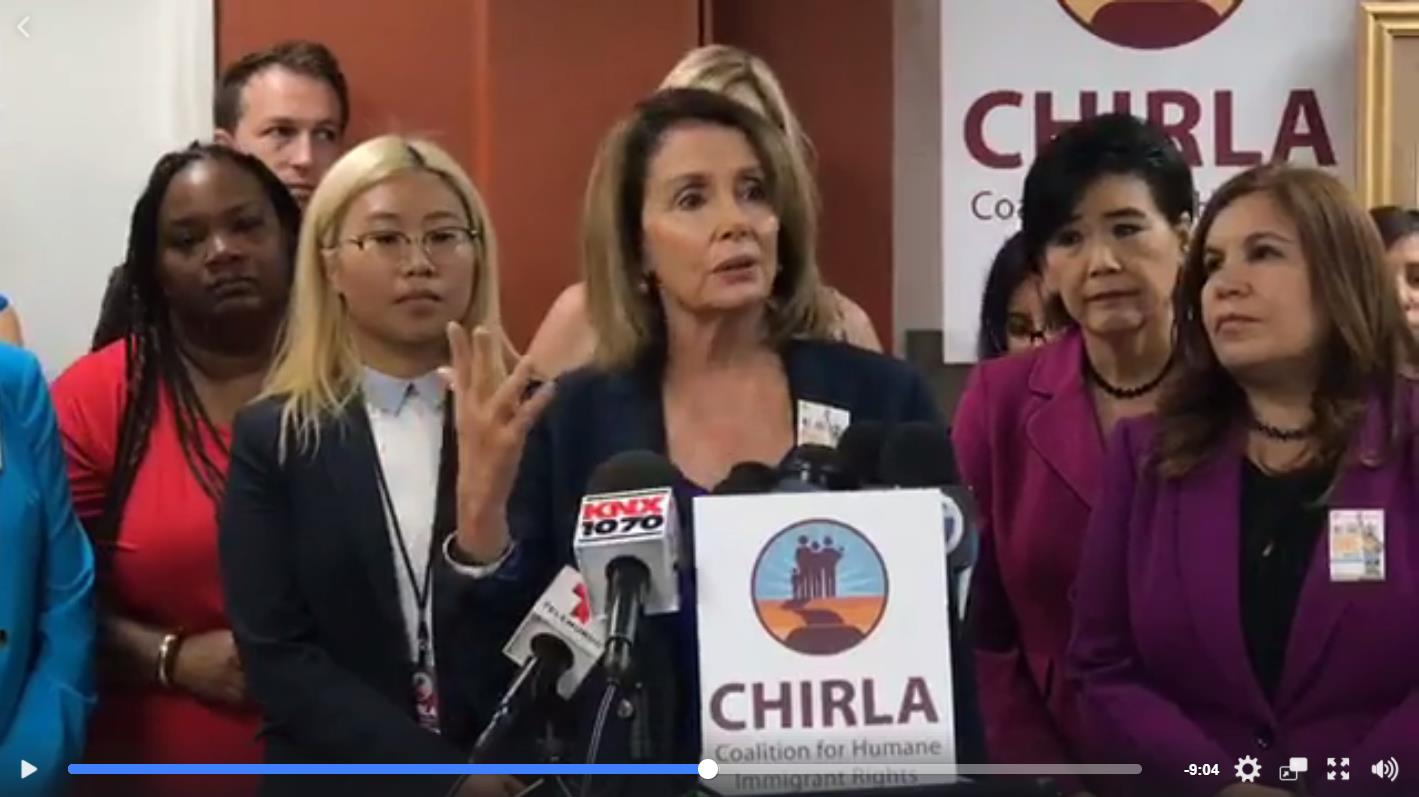 Congresswoman Nancy Pelosi joined Congresswoman Lucille Roybal-Allard, Congresswoman Judy Chu, Congressman Jimmy Gomez, LAUSD officials, young immigrants and labor and business leaders for a roundtable discussion and press conference on passing the DREAM Act.  
We know the DREAM Act would pass the House if it was brought to the Floor. Democrats will keep fighting for an up-or-down vote on the DREAM Act, and are turning up the heat on House Republicans who pay lip-service to DREAMers but do nothing to bring this bill to a vote.
#ProtectOurCare
This week we saw President Trump brag about his health care sabotage that would make hard-working families suffer. Yet, the President promises to double down on his spiteful campaign to increase Americans' health costs and make the health care system fail.
The bipartisan Alexander-Murray agreement unveiled on Tuesday is good news for families across America. The plan takes strong and urgently-needed first steps to stabilize the insurance marketplaces, lower premiums and provide additional state flexibility while ensuring protections for those living with pre-existing conditions and for low-income populations. The agreement also restores $106 million for outreach activities to bolster enrollment in Affordable Care Act marketplaces. We are grateful that the agreement undoes some of the sabotage measuresPresident Trump has proposed.
House Democrats have long called for a bipartisan effort to bring affordable, quality care to all Americans. As this proposal heads toward Senate passage, we call upon Speaker Ryan to ensure swift passage of this bipartisan agreement in the House. It is long past time for the President to stop the sabotage, and focus on bringing affordable, quality care to the American people.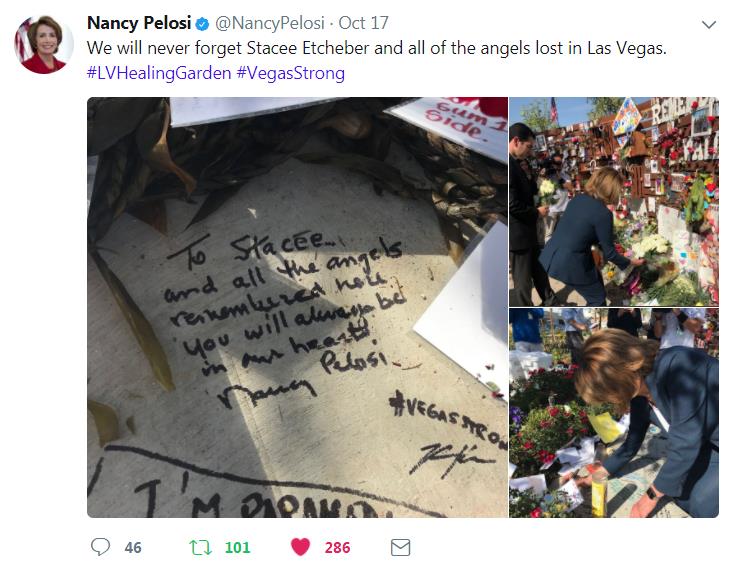 Congresswoman Pelosi visited the Las Vegas Healing Garden where she paid her respects to the victims of the Oct. 1 massacre at the Route 91 Harvest festival in Las Vegas that took 58 lives, including the life of Stacee Etcheber, the wife of San Francisco Police Officer Vincent Etcheber. 
 

My office recently assisted a constituent regarding his Social Security Disability benefits with the Social Security Administration (SSA). He contacted our office because he had not been receiving his benefits, which he was awarded after an Administrative Law Judge (ALJ) hearing. This put him in a difficult financial situation since his wife had become unemployed. Therefore, my staff contacted SSA on behalf of my constituent, conveyed the details of his situation, and requested an expedited examination into the case. As a result, SSA mailed a notice of award with a set release date. He is now able to receive his SSDI benefits.

Caseworkers in my San Francisco office work to address any problems or concerns you may have with a federal government agency. To submit a Casework Authorization Form, please visit my website.
Please feel free to forward this information to your family and friends. To learn more about these efforts, to express your views, or to sign up for email updates, please visit my website. I am also on Twitter at http://twitter.com/NancyPelosi.
 


Sincerely,

Member of Congress