The Soul of SF
The Beauty is in the Mix
Our City faces deep challenges of housing affordability and displacement, especially in communities of color. The Western Addition, a diverse and vibrant neighborhood with strong African American roots has experienced an influx of higher-income residents that is forcing longtime residents to move, particularly among African American families who are leaving San Francisco at alarming rates. Now more than ever, we must continue to find ways to strengthen and protect access to sustainable, livable, and affordable neighborhoods. The issue of housing affordability and gentrification is a challenge to the soul of our city.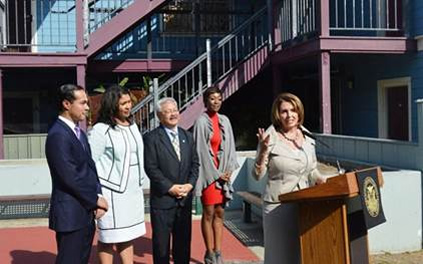 Congresswoman Nancy Pelosi joined HUD Secretary Julián Castro, Mayor Ed Lee, and Board of Supervisors President London Breed last year to discuss the rehabilitation of the Robert B. Pitts Apartments in the Western Addition and other distressed public housing throughout the city.

Last month, in a letter to Secretary Castro, I urged the Department of Housing and Urban Development (HUD) to reverse its decision to deny the request by the City to utilize its Neighborhood Occupancy Preference Program for the Willie B. Kennedy Senior Housing development. This week, Secretary Castro agreed to a new Anti-Displacement strategy to ensure San Francisco residents at the highest-risk of displacement due to gentrification have priority in newly developed affordable housing. This achievement would not be possible without the dogged determination of Board of Supervisors President London Breed, and the steadfast efforts of Mayor Lee and the entire City Family.

The Anti-Displacement strategy represents an important step forward in our communities. However, preserving the principle of neighborhood preference will be essential in protecting the rights of local residents to remain in their neighborhoods. In San Francisco, we know that the beauty is in the mix. We must ensure strong, thriving African American and Latino communities always remain a part of the dynamic fabric of our city.

Don't Ask, Don't Tell
Five years ago, America moved closer to fulfilling its highest ideals of equality under the law by ending the discriminatory 'Don't Ask, Don't Tell' policy. Today, LGBT service members are able to serve with dignity – and be recognized for the sacrifices they make every day to keep our nation safe. Ending 'Don't Ask, Don't Tell' and overturning the ban against open service by transgender service members affirm that steadfast principle that anyone who wishes to serve this nation would be welcome, judged by their abilities, and honored for their sacrifices.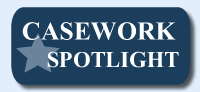 My constituent, a disabled Veteran, resides at a building managed by the San Francisco Housing Authority (SFHA). He contacted my office because he believed that SFHA had calculated his rent using his total income without excluding his Aid and Attendance benefits he receives from the U.S. Department of Veterans Affairs (VA). The VA does not classify Aid and Attendance benefits as income for purposes of calculating other public assistance, and my constituent believed he should be paying a lower amount in rent as a result. After contacting the SFHA with this information, my staff was informed that SFHA was unaware that my constituent's income included Aid and Attendance benefits. As a result, SFHA staff adjusted my constituent's rent allowing him to pay a lower amount consistent with his actual income.

Caseworkers in my San Francisco office work to address any problems or concerns you may have with a federal government agency. To submit a Casework Authorization Form, please visit my website. 
Please feel free to forward this information to your family and friends. To learn more about these efforts, to express your views, or to sign up for email updates, please visit my website. I am also on Twitter at http://twitter.com/NancyPelosi.
 


Sincerely,

Member of Congress