The Bare Minimum
Wasted Time
This week, the House took some long-overdue steps forward. We averted a second Republican Government Shutdown, moved closer to delivering help for the families of Flint, provided a full year of funding to fight Zika, and strengthened resources for military & veteran caregivers – America's Hidden Heroes. However, the progress of this week cannot make up for months of radical Republican obstruction in the urgent public health crises that face families in our nation.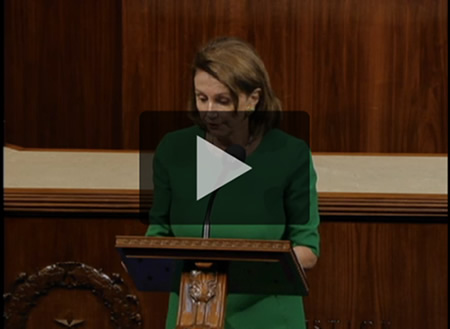 Congresswoman Nancy Pelosi speaks on the House floor about the bipartisan deal reached on aid for Flint, Michigan, preventative Zika measures, and flooding relief for Louisiana.

This Republican Congress has wasted and underutilized its time. We had time to pass commonsense gun violence prevention legislation. We had time to renew the Voting Rights Act. We had time to pass legislation that recognizes that increasing the paycheck of America's workers helps to grow the economy for everyone, raises the minimum wage, provides equal pay for equal work, promotes paid sick leave and so much more. But Republicans decided to put the priorities of the special interests before the needs of hard-working American families. House Democrats will continue to fight for American families and we will not rest on these critically important issues.

Rosh Hashanah
This Sunday evening marks the beginning of the Jewish New Year, Rosh Hashanah. In the coming days, in Jewish communities across America and around the world, families, friends and neighbors will reflect on the past year and look toward the promise of the year ahead. Let us each strive to remember the promise of a new year as we work together to create a stronger America for all. My best wishes for a Shana tovah u'metukah!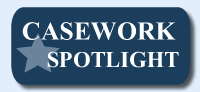 My constituent, a Veteran, contacted my office after her service connected disability compensation benefits that she receives from the U.S. Department of Veterans Affairs (VA) were withheld to satisfy an overpayment for other government benefits paid to her. This constituted all of my constituent's income and brought her to the brink of homelessness. With the help of the San Francisco County Veterans Service Office, my constituent completed a request for a waiver based on extreme financial hardship. My staff then immediately contacted the VA on her behalf, providing the waiver documentation and conveying the urgency of her situation. Shortly thereafter, the VA resumed paying partial benefits to my constituent and later issued a full refund after processing her waiver.

Caseworkers in my San Francisco office work to address any problems or concerns you may have with a federal government agency. To submit a Casework Authorization Form, please visit my website. 
Please feel free to forward this information to your family and friends. To learn more about these efforts, to express your views, or to sign up for email updates, please visit my website. I am also on Twitter at http://twitter.com/NancyPelosi.
 


Sincerely,

Member of Congress