Tax Scam
#TaxScam
This week, House Republicans continued to push their ruinous tax bill. They want the American people to believe they are cutting taxes on the middle class, but they are plundering middle class families to give trillions to corporations that ship jobs overseas. Sadly, this bill is not a tax reform or even a tax cut – it is a tax scam.
According to the Tax Policy Center's non-partisan, double-checked analysis, the Ryan-McConnell bill raises taxes on 38 million middle class households. The destructive cruelty of this bill toward middle class families is simply staggering. Another nonpartisan study shows that in California, more than 2.2 million middle class households earning less than $110,000 will see a tax hike of $1,240.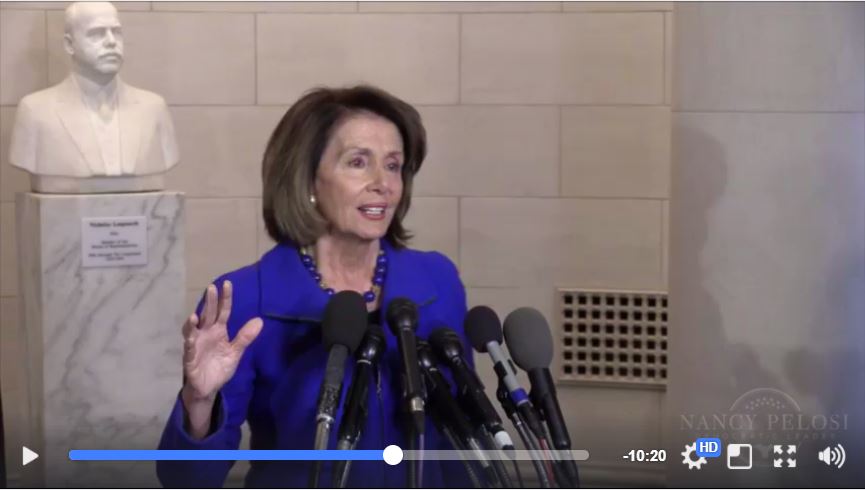 Congresswoman Nancy Pelosi delivers her weekly press conference where she discusses the tax scam, joined by Congressman Richard Neal who is the ranking member of the House Way and Means Committee
Every day, we learn more about the devastating tax hikes hidden in this bill targeting students, teachers, seniors, people with long-term care needs, and middle class families. It hurts students by eliminating the student loan interest deduction: a key lifeline for over 12 million college graduates. Affording an education is hard enough. This bill would crush students and a generation of graduates under a mountain of debt, casting an even longer shadow over their futures. 
The assault on our education system doesn't stop there. Under the new tax plan, teachers who bring in supplies, arts and crafts, and other materials that the school district can't afford to supply will no longer receive a tax deduction for the cost of those items. The bill also ends lifetime learning credits and tax-free tuition assistance. And, by shattering the state and local tax deduction, starves teachers and public schools of funding. Why? So that GOP lawmakers can write a bigger check toship jobs overseas. This is shameful treatment and dangerous: nothing brings more money to the Treasury than investing in education.
At a moment when families are struggling to put food on the table with stagnant wages, Democrats will continue to fight to give workers the freedom to negotiate A Better Deal, with Better Jobs, Better Wages and a Better Future. The American people deserve real, bipartisan tax reform that puts the middle class first, not a middle class nightmare that raises taxes on 38 million households. 
Veterans Day
On Veterans Day, Americans across the country honor the service and courage of the brave men and women in uniform who protected and defended our country, our democracy and our ideals. These heroes have earned and deserve our unwavering, unflinching commitment when they come home. We reaffirm today and every day our solemn pledge: just as the military leaves no one behind on the battlefield, we will leave no veteran behind at home. We vow to remember and honor our veterans and their families and will work day in and day out to ensure their heroism is never forgotten.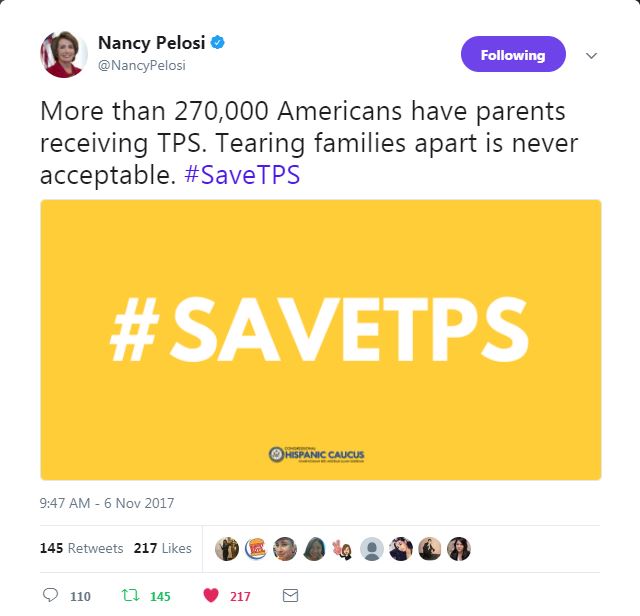 My office recently assisted a constituent who had lost his Medicare Part B benefits from the Social Security Administration (SSA). He had contacted our office because he was unable to reach anyone in the SSA with regards to this matter. He was under the impression that he had missed a payment and did not properly notify the SSA. This issue had put him in a heavy financial and medical burden as well, due to ongoing health problems. Therefore, my staff contacted SSA on his behalf and conveyed the details of his situation. As a result, SSA notified him of the reinstatement of his benefits, which was a result of incorrect direct deposit information. He is now able to receive his Medicare benefits.


Caseworkers in my San Francisco office work to address any problems or concerns you may have with a federal government agency. To submit a Casework Authorization Form, please visit my website.
Please feel free to forward this information to your family and friends. To learn more about these efforts, to express your views, or to sign up for email updates, please visit my website. I am also on Twitter at http://twitter.com/NancyPelosi.
 


Sincerely,

Member of Congress