Taking a Stand.
#TrumpShutdown
Republicans spent all of 2017 stacking the deck for privileged, the powerful and special interests. Now, Congress faces a huge list of urgent, overdue andoverwhelmingly bipartisan business – while they once again threaten to shut down the government, instead of ending their relentless procrastination to come together and meet the needs of the American people.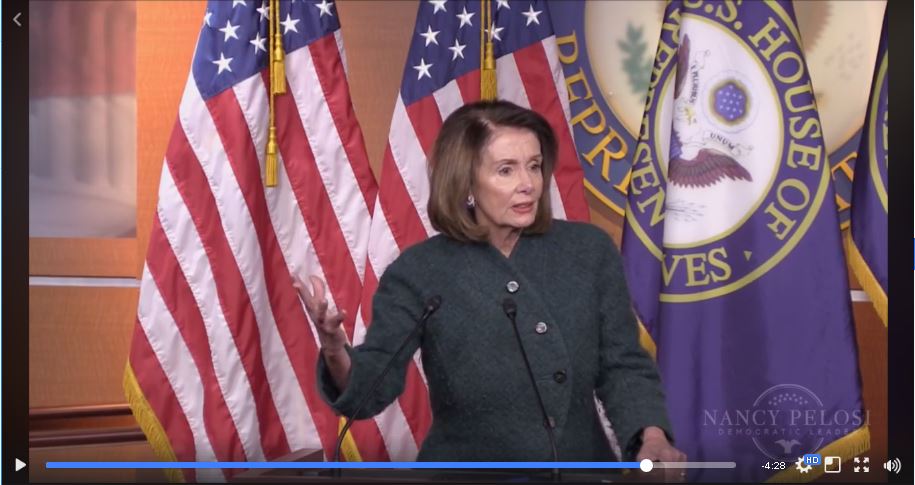 Congresswoman Nancy Pelosi delivers her weekly press conference where she discusses funding negotiations, the tax scam, and Dreamers.
Republicans control the House, the Senate and the White House. They want to shift blame for driving our nation toward a shutdown, but they have no one to blame but themselves for their reckless contempt for keeping government open and getting their job done:
According to press reports, there are not even 51 Senators willing to vote for this scant funding resolution. 
Even President Trump knows that the funding bill is a sham, tweeting yesterday that, "CHIP should be part of a long term solution, not a 30 Day, or short term, extension!"
The other side has long been eager for another senseless government shutdown: in May, President Trump tweeted: "Our country needs a good "shutdown" in September to fix mess!"
This one-month funding resolution will dangerously deprive the military of the certainty they need to keep our nation safe. Our men and women in uniform need long-term budget certainty now, not a whole extra month of uncertainty because of the failure of the party in power. The priorities Americans want to see addressed – funding the fight against opioid addiction, solving the crisis facing our veterans, saving endangered pensions, funding life-saving community health centers and protecting DREAMers) aren't controversial. It's time Paul Ryan and Mitch McConnell make real compromise with Democrats in order to meet the needs of American families.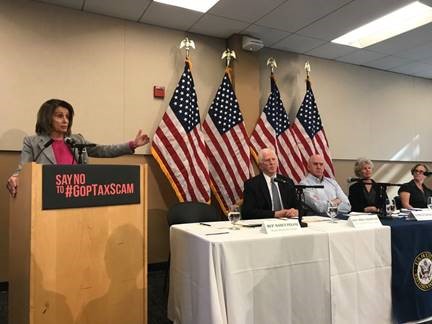 Last Saturday, Congresswoman Nancy Pelosi joined Congressman Mike Thompson, Bay Area advocates and middle class Americans for a teach-in highlighting the consequences of the tax scam on working families.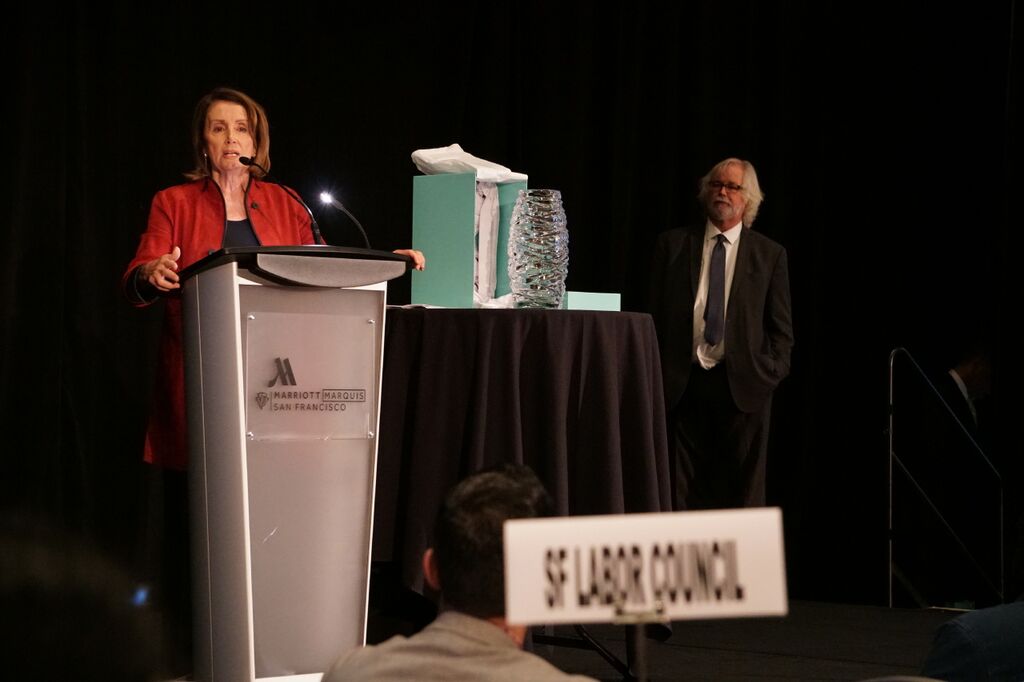 Last Monday, Congresswoman Nancy Pelosi joined other public officials in San Francisco to celebrate Martin Luther King Jr. Day. In this moment of extraordinary challenges and opportunities, she pledged to stand firm against those who preach bigotry and division by strengthening the cause of freedom and delivering the promise of progress for all of God's children.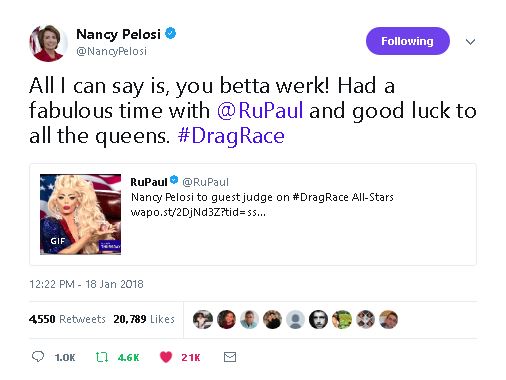 My office recently assisted a constituent who needed a replacement Social Security card from the Social Security Administration (SSA). She contacted our office because she had attempted to apply for one on numerous occasions without success. Therefore, my staff contacted SSA on her behalf and conveyed the details of her situation. As a result, SSA contacted her to set up an appointment, and she was able to receive a replacement card within two weeks. 

Caseworkers in my San Francisco office work to address any problems or concerns you may have with a federal government agency. To submit a Casework Authorization Form, please visit my website.
Please feel free to forward this information to your family and friends. To learn more about these efforts, to express your views, or to sign up for email updates, please visit my website. I am also on Twitter at http://twitter.com/NancyPelosi.
 


Sincerely,

Member of Congress