Tackling Families' Health Costs
A Bitter Pill to Swallow
After all his bold promises, the President pulled his punch today, offering a weak prescription drug plan that does little for the millions of families struggling with the crisis of surging drug prices. His proposals are yet another giveaway to Big Pharma, and utterly fail to hold wealthy drug companies accountable for their outrageous price hikes and profiteering.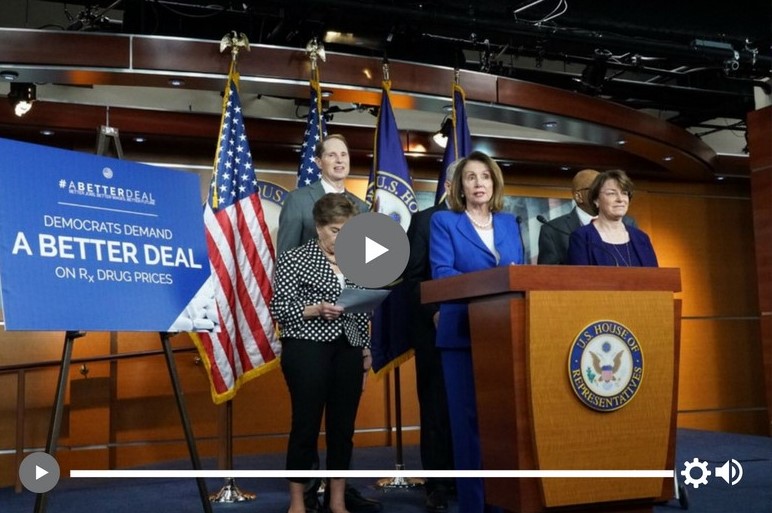 Congresswoman Pelosi joined her colleagues to discuss the soaring prices of prescription drugsand the need for a Better Deal on drug prices.   
The American people deserve real action to lower the soaring cost of life-saving medication. Democrats have a bold, ambitious plan to fix the broken prescription drug price market: A Better Deal on Prescription Drug Prices. This strong, detailed plan will empower Medicare to negotiate for lower prices, stop price gouging, increase transparency in pricing, and expand access to life-saving medications while encouraging innovation and lowering the soaring costs of prescription drugs for everyone.
We are firmly committed to fighting for children, seniors and working families across the country who cannot afford Big Pharma's abuses.
A Grave Mistake 
President Trump's decision to withdraw the United States from the Iran Nuclear Agreement is yet another example of this administration's refusal to acknowledge reality and its disregard for our national security. Experts and our allies all agree that this landmark agreement has been successful in preventing Iran from obtaining a nuclear weapon, and even senior Trump Administration officials have confirmed that Iran has remained in compliance with the agreement.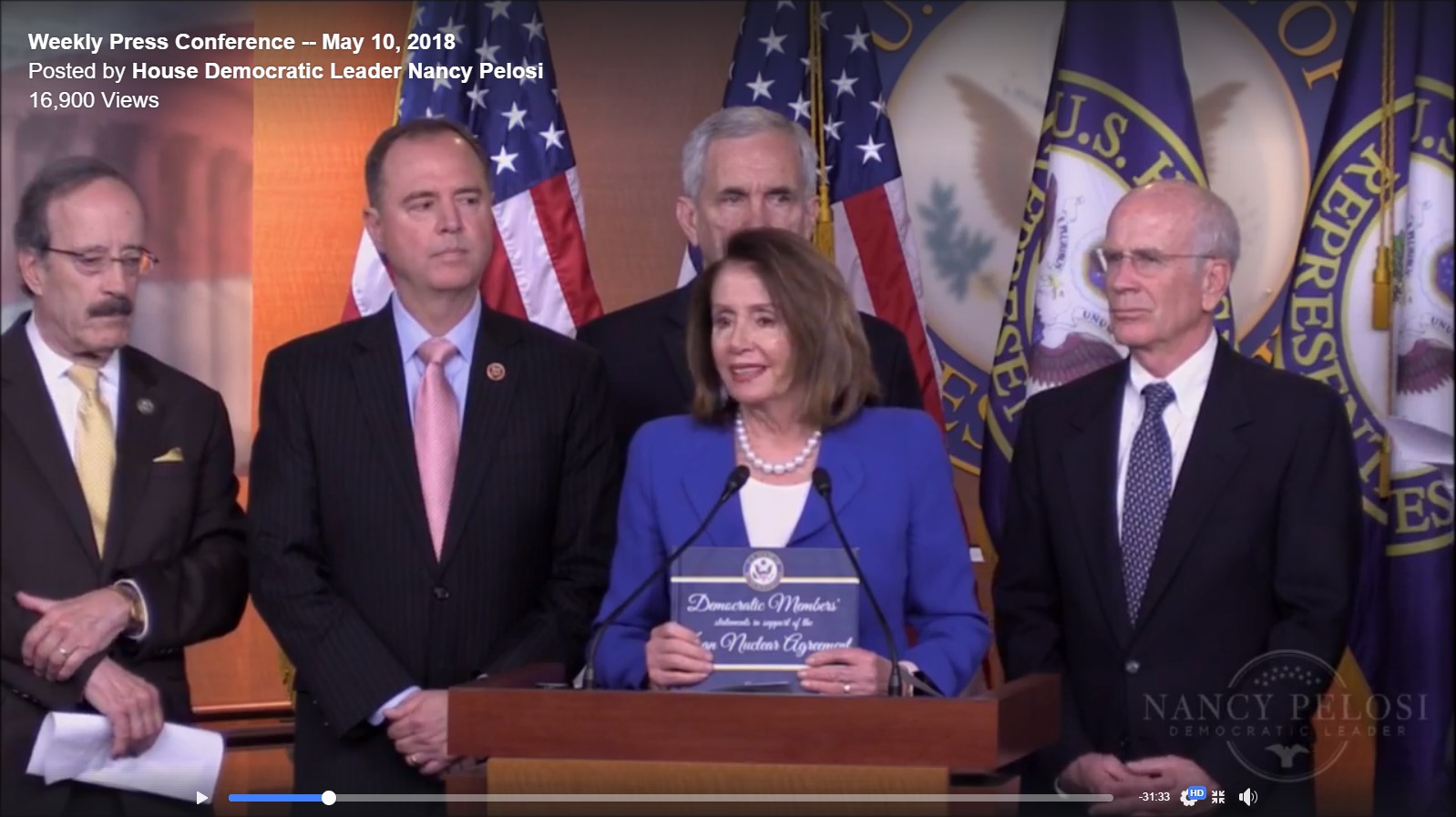 Congresswoman Pelosi joined her colleagues to reject the President's decision to withdraw from the Iran Nuclear Deal and emphasize the need to defend America's national security.
This rash decision isolates America, not Iran. Our allies will hold up their end of the agreement, but our government will lose its international credibility and the power of our voice at the table. Democrats have no illusions about the Iranian regime. We remain strongly committed to stopping the advancement of Iran's ballistic missile program, its egregious human rights abuses, and its support of terrorism and other nefarious activities in the region. 
This week is a sad week for America's global leadership. The Trump Administration's dangerous and impulsive action is no substitute for real global leadership.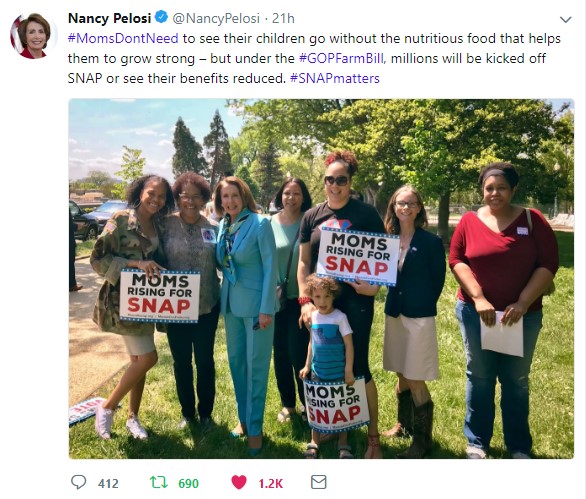 My office recently assisted a constituent who had lost his Medicare Part B benefits from the Social Security Administration (SSA). He had contacted our office because he was unable to reach anyone in the SSA with regards to this matter. He was under the impression that he had missed a payment and did not properly notify the SSA. This issue had put him in a heavy financial and medical burden as well, due to ongoing health problems. Therefore, my staff contacted SSA on his behalf and conveyed the details of his situation. As a result, SSA notified him of the reinstatement of his benefits, which was a result of incorrect direct deposit information. He is now able to receive his Medicare benefits.

Caseworkers in my San Francisco office work to address any problems or concerns you may have with a federal government agency. To submit a Casework Authorization Form, please visit my website.
Please feel free to forward this information to your family and friends. To learn more about these efforts, to express your views, or to sign up for email updates, please visit my website. I am also on Twitter at http://twitter.com/NancyPelosi.
 


Sincerely,

Member of Congress