Strike 3, You're Out
#ProtectOurCare
This week, the American people overwhelmingly made their voices heard to defeat the cruel Graham-Cassidy Trumpcare bill and to defend their loved ones. Republican Leader Mitch McConnell said he would not hold a vote on this deadly bill, but we must remain vigilant to protect Americans' health care. From the start, the Trump Administration and the Republican Congress have worked to sabotage Americans' health care and drive up costs for families. 
We call on Speaker Ryan to initiate a bipartisan effort in the House to compliment the Alexander-Murray talks in the Senate and to work productively with Democrats to improve and update the Affordable Care Act.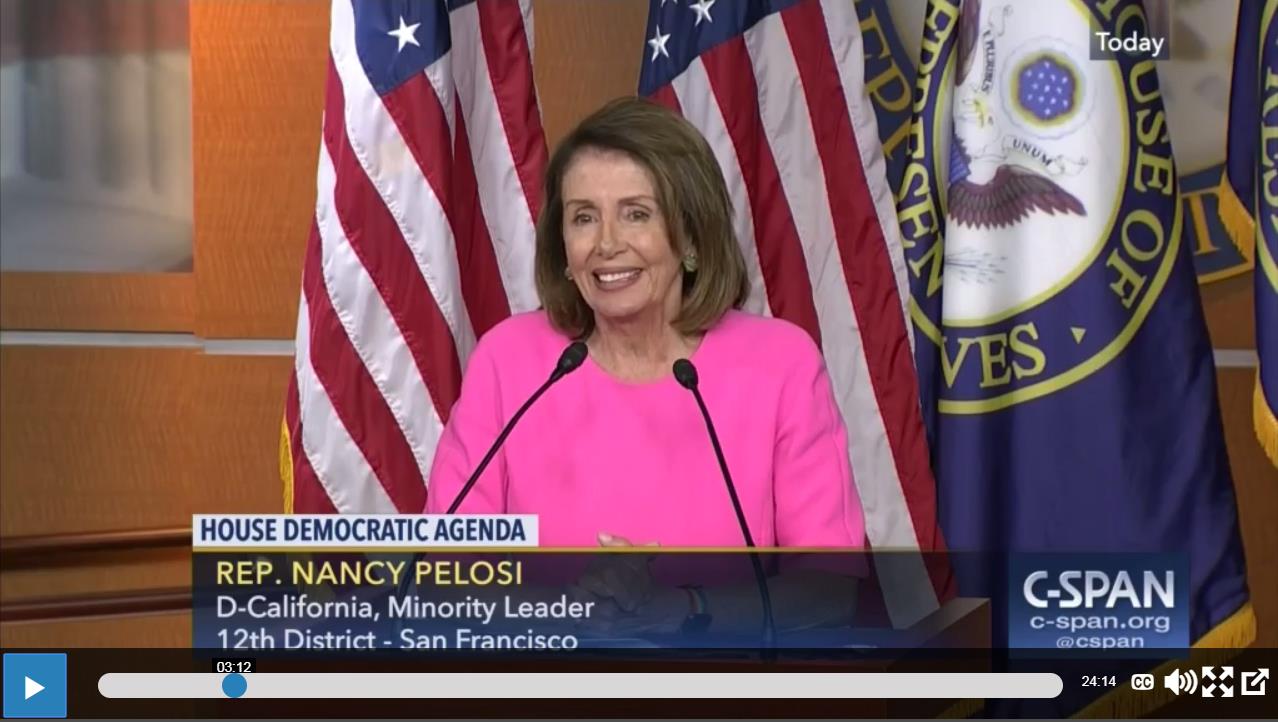 Congresswoman Nancy Pelosi delivers her weekly press conference where she discusses healthcare, the DREAM Act, the Ryan-McConnell tax plan for the rich and the urgent need to provide aid to Puerto Rico and the U.S. Virgin Islands.
¡Estamos con ustedes! We are with you!
Americans from every corner of the country send our thoughts and prayers to those in Puerto Rico and the U.S. Virgin Islands who have been devastated by the unprecedented and catastrophic damage caused by Hurricane Maria.
Our fellow Americans in Puerto Rico and the Virgin Islands are in a race against time to prevent Maria's devastation from cascading into an unimaginable loss of life. They need resources and the full commitment of this Congress and this Administration – and they need it now.  Democrats are calling on our Republican colleagues to swiftly pass a robust relief package that provides assistance not only today, but throughout the long road to recovery.
Families in Puerto Rico and the Virgin Islands deserve to know that their government will be there for them, without question or hesitation. Democrats will stand by and fight for the American families whose homes, sense of security and lives have been upended by this heartbreaking disaster.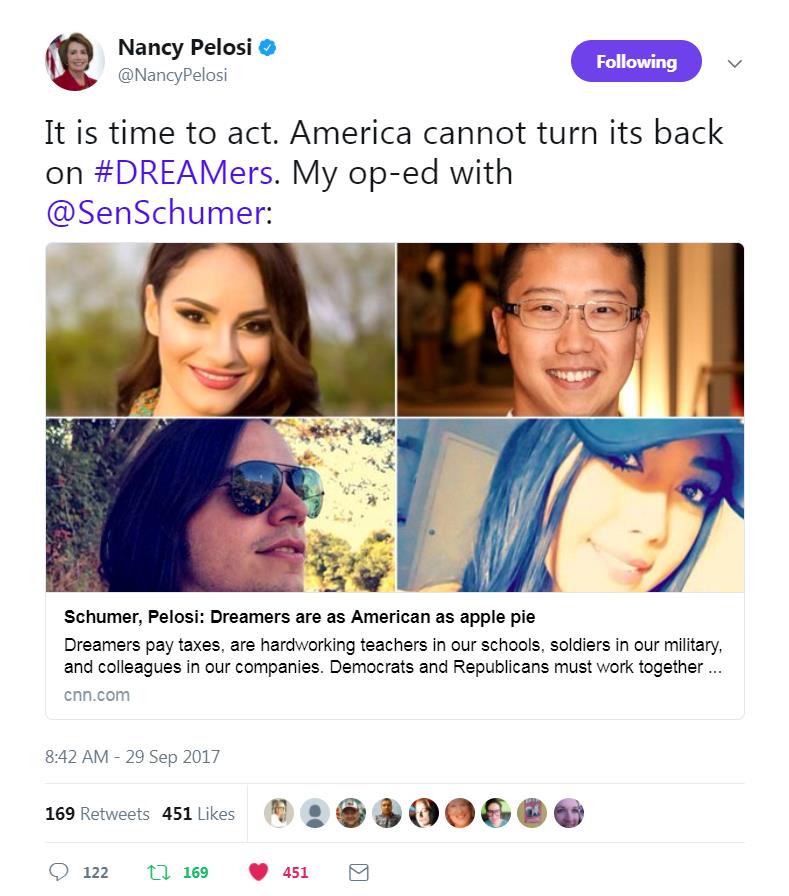 My office recently assisted a constituent with obtaining his employment authorization card from U.S. Citizenship and Immigration Services (USCIS). My constituent is married to a U.S. citizen, and his spouse sponsored him for permanent residency. Because the permanent residency process can take many months, USCIS allows applicants to simultaneously apply for employment authorization to allow them to work while their permanent residency is pending. It normally takes three months to process employment authorization. However, after waiting for more than 4 months, my constituent still had not received his employment authorization. Furthermore, he was concerned that he would not receive his employment authorization in time to begin his new job. Therefore, my staff contacted USCIS on behalf of my constituent, conveyed the details of my constituent's situation, and requested expedited processing. Shortly thereafter, USCIS issued my constituent his employment authorization card. He will now be able to begin his new job.     

Caseworkers in my San Francisco office work to address any problems or concerns you may have with a federal government agency. To submit a Casework Authorization Form, please visit my website.
Please feel free to forward this information to your family and friends. To learn more about these efforts, to express your views, or to sign up for email updates, please visit my website. I am also on Twitter at http://twitter.com/NancyPelosi.
 


Sincerely,

Member of Congress