Smart, Strong, & Strategic
A Dangerous Situation  
In light of the targeting of an unmanned U.S. drone by Iran, it is essential that we remain fully engaged with our allies, recognize that we are not dealing with a responsible adversary and do everything in our power to de-escalate. 
This is a dangerous, high-tension situation that requires a strong, smart and strategic, not reckless, approach.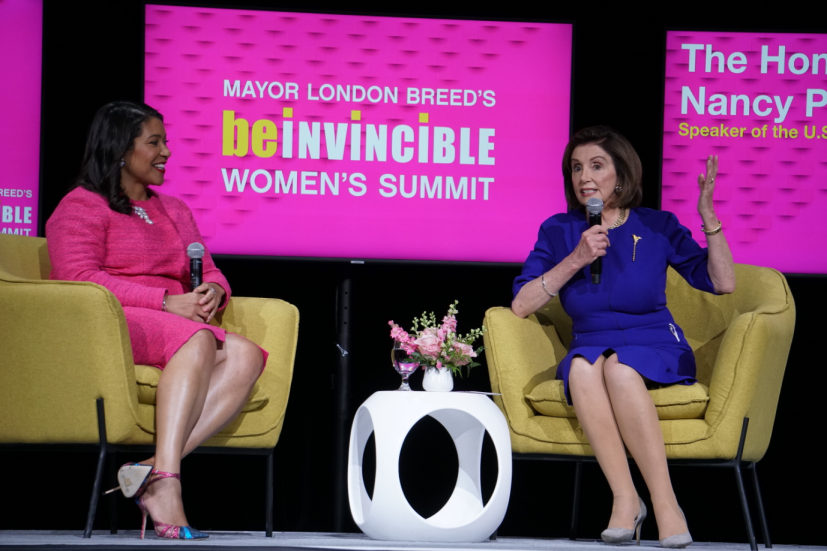 Congresswoman Pelosi joined San Francisco Mayor London Breed in a moderated conversation during the Mayor's "be INVINCIBLE" Women's Summit, bringing together San Francisco women from all backgrounds.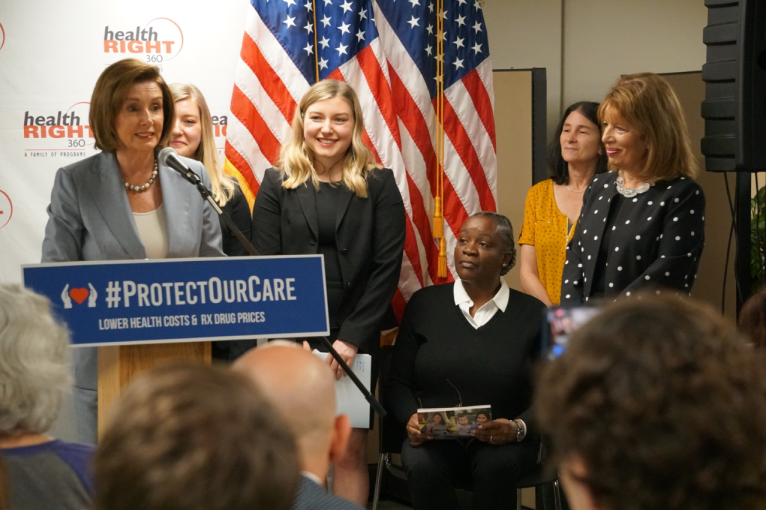 Representatives Nancy Pelosi, Jackie Speier and Mike Thompson gathered at HealthRIGHT360 in San Francisco for a press conference with their constituents to highlight our work to lower health care costs and prescription drug prices, and protect people with pre-existing conditions.
Revitalizing an Aging System 
This week, the Department of Transportation announced the advancement of the BART's $2.77 billion Core Capacity initiative into Engineering and accelerated $300 million in federal funding.  The Department of Transportation's announcement is an great step forward for the Bay Area and all those who rely on BART every day.  This critical, multi-billion-dollar initiative will create good-paying jobs and finally ensure the Bay Area receives the critical infrastructure investment it needs to continue to thrive.   We are pleased that Secretary Chao has specified that the initiative is on track to receive a Full Funding Grant Agreement this year.

The BART Core Capacity initiative will bring transformative change to Bay Area families and communities, decreasing commute times, increasing safety and increasing capacity.  California's Democratic Members in both the House and Senate are to be saluted for their committed advocacy and success in advancing these essential investments.  

House Democrats are proud to fight for big, bold infrastructure investments in communities across the country.  We are pleased to see this important progress in the Bay Area and will continue our work to forge the infrastructure of the future to create good-paying jobs, promote commerce, protect public health and public safety and improve quality of life for hard-working American families.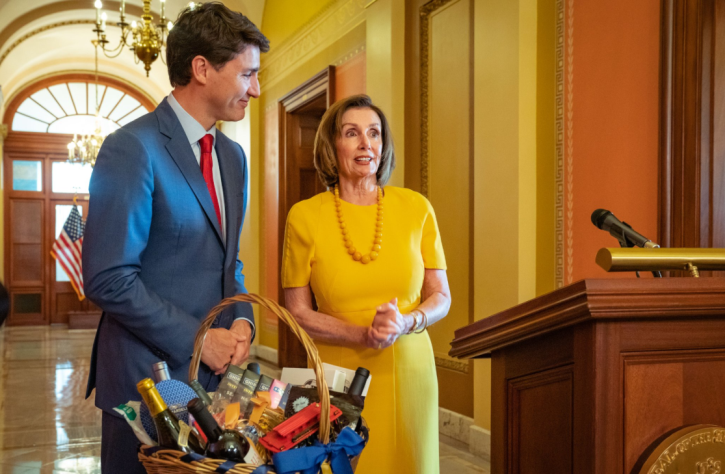 Congresswoman Pelosi makes good on her wager with Prime Minister Trudeau over the NBA Championship between the Toronto Raptors and the Golden State Warriors.
  A constituent contacted my office to for assistance with expediting a workplace claim through an agency that had been unresponsive. After contacting the agency on her behalf, my staff was able to have a new claims-adjuster assigned to her case, and the process has resumed.
Caseworkers in my San Francisco office work to address any problems or concerns you may have with a federal government agency. To submit a Casework Authorization Form, please visit my website.
Please feel free to forward this information to your family and friends. To learn more about these efforts, to express your views, or to sign up for email updates, please visit my website. I am also on Twitter at http://twitter.com/NancyPelosi.
 


Sincerely,

Member of Congress