Slashing Science
An Attack on Science
House Republicans are threatening to devastate our nation's commitment to science and innovation with their ill-conceived COMPETES Act, which is an assault on science and a plan to surrender American leadership. Instead of investing in research and development, this bill slashes funding for essential initiatives in the National Science Foundation, the National Institute of Standards and Technology, and Department of Energy research. It attempts to silence the climate, environmental and social science that conservatives in Congress don't want to hear. 

I was proud to join 205 of my House colleagues – including every voting Democrat – in opposing this destructive bill.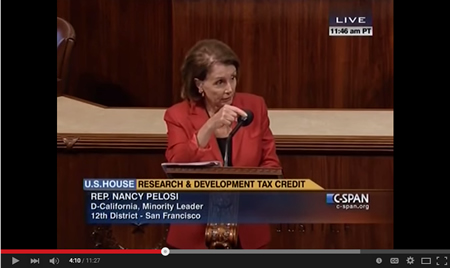 Congresswoman Nancy Pelosi speaks on the floor of the House of Representatives in opposition to the anti-science COMPETES Act on Wednesday.

Ban "Conversion Therapy" 
Being LGBT is not an illness. It does not require a cure. So-called "conversion therapy" is not medicine, it is not right, and it has no place in America. We cannot and will not allow conversion therapy peddlers to continue to profit from the abuse of LGBT children and adults. 

That is why I am proud to support Congressman Ted Lieu's Therapeutic Fraud Prevention Act to end this hurtful and hateful practice, which was introduced in the House of Representatives this week. Thanks to his leadership in the state legislature, California became the first state in the nation to ban for-profit conversion therapy. Now we must ensure this abuse has no safe haven anywhere.

Ending conversion therapy is a vital step to ensuring that all families have the safety and security needed to keep improving and strengthening our country. As we answer President Obama's call to end conversion therapy, we must all do our part to create a stronger, more just, and welcoming environment for all our families.
 
Nancy Pelosi 
@NancyPelosi

---

To follow Congresswoman Pelosi on twitter, please click here

.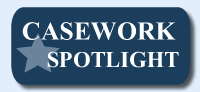 I was contacted this week by a constituent whose mother was admitted to the hospital for life-threatening injuries. Her brother and sister, who live in Hong Kong, applied for visitor visas so that they would be able to come to the United States to be with their mother and sister during this difficult time. However, upon applying, they learned that the soonest available appointment was in 30 days. Therefore, my staff sent a request to the U.S. Consulate asking the Consulate to consider expediting an appointment based on the medical emergency. The Consulate agreed and immediately reached out to the family members to schedule an interview that day. Shortly thereafter, I was pleased to learn that my constituent's family members were approved for visitor visas.

 
Please feel free to forward this information to your family and friends. To learn more about these efforts, to express your views, or to sign up for email updates, please visit my website. I am also on Twitter at http://twitter.com/NancyPelosi.
 


Sincerely,

Member of Congress