Six Years Later
The Undeniable Success of the ACA 
This week marked six years since the day President Obama signed the Affordable Care Act into law, taking a giant step toward fulfilling the generations-long struggle to make health care a right, not a privilege, for all Americans. The success of the Affordable Care Act is undeniable: a milestone 20 million previously uninsured Americans have now gained health coverage thanks to this historic legislation. 

Because of the Affordable Care Act, being a woman is no longer considered a pre-existing condition. No longer are Americans burdened by unaffordable premiums, devastating medical bills, or the fear of being denied coverage because of a pre-existing condition. Because of this landmark legislation, seniors have saved billions on their prescription drugs, the solvency of Medicare has been extended, and health care costs are growing at the slowest rate in over 50 years. 

These amazing successes can be seen in California, where Covered California, our state's health insurance marketplace, is establishing a bright and healthy future for the Golden State – the uninsured rate in 2015 was down 10 percent from just two years prior, and more than 4 million Californians have gained Medicaid or CHIP coverage since the first open enrollment period. 

Recently I met Anita Hiley, whose story is an incredible example of these benefits. Anita was diagnosed with stage-four uterine cancer, which had metastasized throughout her body. Knowing she needed the best care possible, Anita turned to Covered California. Since it was no longer possible for Anita to be denied coverage due to a pre-existing condition, she was able to obtain health insurance and the lifesaving cancer treatment she desperately needed. 

As we celebrate the Sixth anniversary of the Affordable Care Act, Democrats take pride in its monumental success for the American people, and we recommit ourselves to the historic legislation's great legacy - ensuring that health care will remain a right, not a privilege, for all Americans.
 
Nancy Pelosi 
@NancyPelosi

---

To follow Congresswoman Pelosi on twitter, please click here

.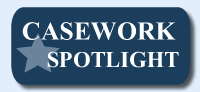 My office recently assisted a constituent who was struggling to pay rent and bills after his employment authorization from U.S. Citizenship and Immigration Services (USCIS) expired. The constituent, who was living together with his U.S. citizen spouse, was the primary contributor to their household income, but when his previous employment authorization expired, he had to stop working until USCIS approved his new employment authorization card. My staff worked with the constituent to collect documentation proving financial hardship and forwarded these to USCIS for consideration for expedited processing. Shortly thereafter, USCIS approved my constituent's employment authorization card, allowing him to resume his employment. 

Caseworkers in my San Francisco office work to address any problems or concerns you may have with a federal government agency. To submit a Casework Authorization Form, please visit my website.
Please feel free to forward this information to your family and friends. To learn more about these efforts, to express your views, or to sign up for email updates, please visit my website. I am also on Twitter at http://twitter.com/NancyPelosi.
 


Sincerely,

Member of Congress