Shared Diplomacy
Global Good
This past week I had the distinct honor to lead a Congressional delegation to both Italy and Afghanistan. In both countries, our discussions were focused around shared diplomacy, climate change, human rights, counterterrorism, and ways in which we can make the international economy accessible and fair for everyone.

In our meeting with President Mattarella, we thanked him for Italy's security cooperation with the United States as our close friend in NATO and for hosting our men and women in uniform, as well as our military families. We acknowledged Italy's support for international security initiatives, including NATO training missions in Afghanistan and Iraq.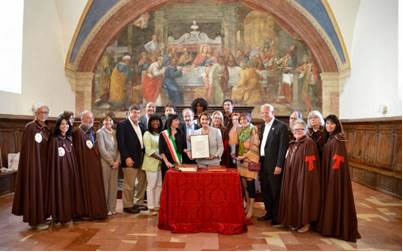 While leading a Congressional Delegation to Italy and Afghanistan, Congresswoman Pelosi presents Assisi, Italy Mayor Stefania Proietti with a proclamation from Mayor Ed Lee declaring Tuesday, August 2, 2016 as the 800th Anniversary of the Pardon of Assisi Day in San Francisco

While abroad, I also met with and heard from our troops from the front lines in Afghanistan. We focused on ways our military is leveraging new authorities granted by President Obama and resources against terrorist elements to ensure international security and stability. Another purpose of the trip was to meet President Ashraf Ghani and other Afghan government leaders to discuss security, governance, development and corruption.

I was so grateful for the opportunity to meet with President Ghani and members of his cabinet, and with Chief Executive Dr. Abdullah Abdullah, who shared his perspective on the reform agenda and advancement of sustainable development.

Ending Veteran Homelessness
President Obama announced that the number of veterans experiencing homelessness in the United States had been cut nearly in half since 2010. Veteran homelessness is a challenge to the conscience of our nation. No person who served our country in uniform should be forced to sleep on our streets. Thankfully, with the leadership of President Obama and the investments of Democratic Congresses, we are marking substantial progress against chronic veteran homelessness in San Francisco, and across the nation.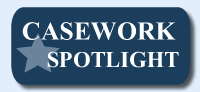 My office recently assisted a constituent living with disabilities, who was having difficulties receiving survivor benefits from the Social Security Administration (SSA). At the beginning of the month, my constituent normally receives his benefits from SSA, which he uses to pay rent. However, his bank account had been closed, and the deposit was rejected by the bank. The constituent requested an emergency check from his SSA office, but because SSA could not verify that the deposit had been rejected by the bank at that time, it could not issue an emergency check to my constituent. To make matters more urgent, my constituent had an appointment for surgery the following day, which would have left him unable to deal with the issue for a whole week. My staff worked tirelessly with SSA and the constituent to have the bank account reopened and his benefits re-deposited so that he could pay his rent. Subsequently, SSA worked with the constituent to establish a Direct Express account for electronic payment of his benefits so that he does not experience the same issues with his bank again.

Caseworkers in my San Francisco office work to address any problems or concerns you may have with a federal government agency. To submit a Casework Authorization Form, please visit my website. 
Please feel free to forward this information to your family and friends. To learn more about these efforts, to express your views, or to sign up for email updates, please visit my website. I am also on Twitter at http://twitter.com/NancyPelosi.
 


Sincerely,

Member of Congress