Shameful
#TaxScam
This year on Martin Luther King Weekend, inspired by Dr. King's call for fairness, justice and equal opportunity, we honor him by holding teach-ins across the country on the GOP tax scam. We must spread the word so that the American people understand how damaging the tax scam is. Shockingly, 83 percent of the benefits of the tax bill go to the top 1 percent, while 86 million middle class American families face a tax hike.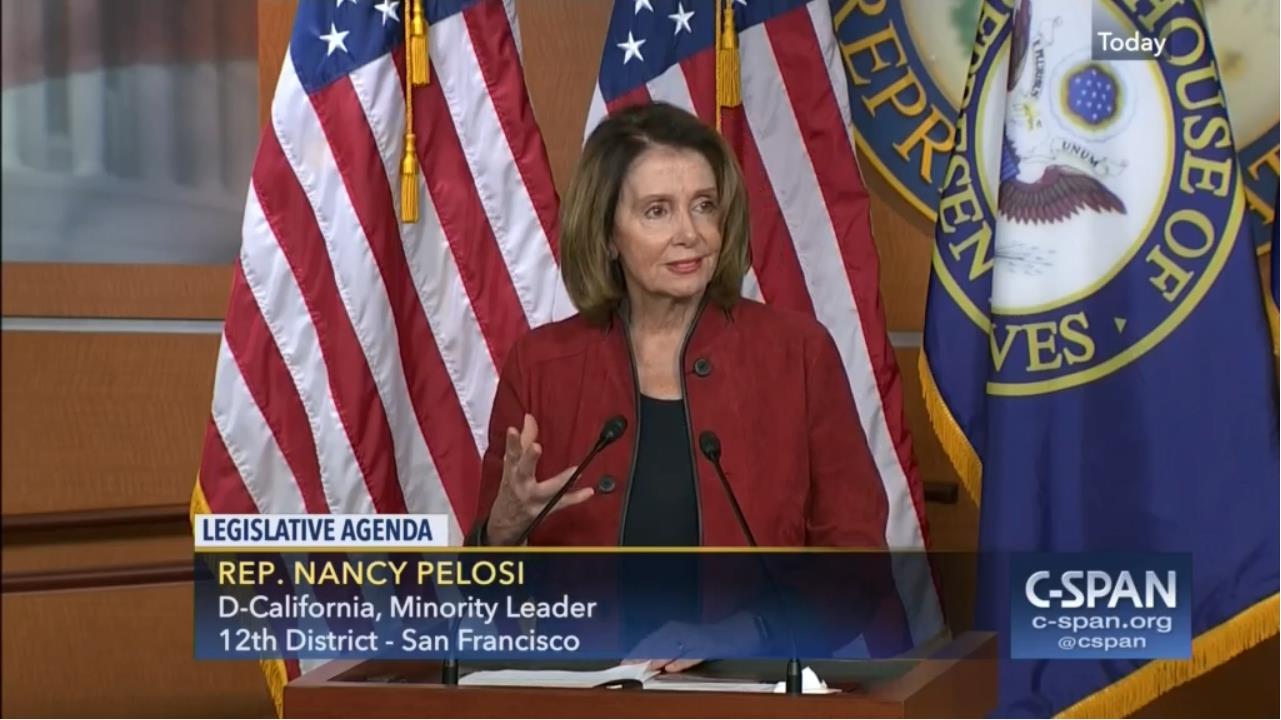 Congresswoman Pelosi delivered her weekly press conference where she discussed the Tax Bill and the impact it will have on America's hardworking families.
Instead of working in a bipartisan way to put the middle class first, Republicans pillaged the middle class and sold out future generations to help out big corporations and the richest. They spent 2017 rigging the system even further against working people, and they are planning the same for 2018.
Democrats believe that Americans deserve better. We believe in A Better Deal:  Better Jobs, Better Wages, Better Future. We stand ready to work together in a bipartisan way to create growth that will reduce the deficit and generate good-paying jobs.
#ProtectTPS
This week's decision delivered a heartbreaking blow to nearly a quarter of a million hard-working Salvadorans who are American in every way. This premature and dangerous decision will tear apart families and shatter communities, hurt the millions of Salvadorans who rely on remittances and cast innocent people into severe danger and economic hardship. 
A recent letter from the U.S. Conference of Catholic Bishops and other religious organizations found that 'El Salvador is in no position to accommodate the return of roughly 200,000 Salvadorans' because of violence, food insecurity and lasting devastation from natural disasters. The letter concludes that 'terminating TPS for El Salvador would likely destabilize this key strategic, regional partner, undermining the tremendous investments of the U.S. government.'
The Trump Administration's cruel and arbitrary immigration decrees have cast a cloud of fear and uncertainty over millions. Congress now has a moral duty to provide permanent security for the patriotic, hard-working Salvadorans who contribute to our nation in every way before the 18-month deadline expires.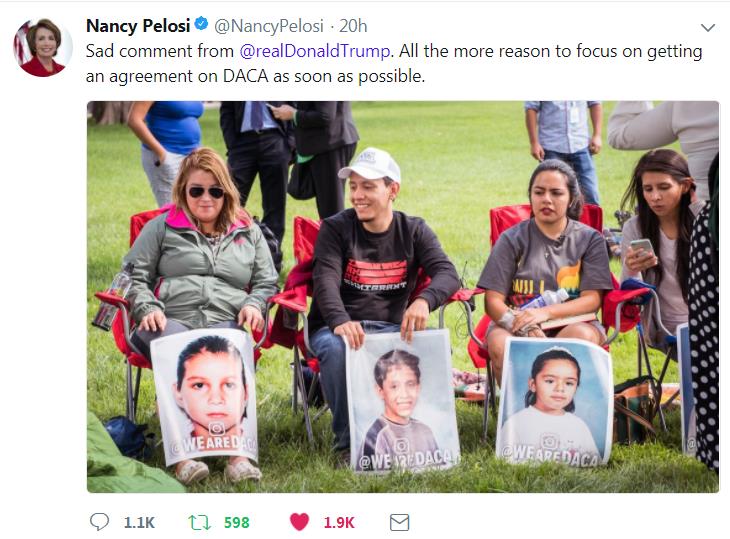 My office recently assisted a constituent who had relocated to San Francisco from Italy. Upon arrival, she was having difficulty getting in contact with the Social Security Administration (SSA) regarding her Medicare Part B special enrollment period (SEP) application. The local SSA field office was unable to find the application documents filed in the United States Embassy in Rome, which had put uncertainty over her health insurance. Therefore, my staff contacted SSA on her behalf and conveyed the details of her situation. As a result, SSA determined that she was enrolled in Medicare Part B, effective January 2018. She is now properly insured in the United States.  

Caseworkers in my San Francisco office work to address any problems or concerns you may have with a federal government agency. To submit a Casework Authorization Form, please visit my website.
Please feel free to forward this information to your family and friends. To learn more about these efforts, to express your views, or to sign up for email updates, please visit my website. I am also on Twitter at http://twitter.com/NancyPelosi.
 


Sincerely,

Member of Congress