Rip-Off
#TaxScam
Republicans are racing through their tax scam, which is a moral obscenity with staggering costs for middle class America. Not only will their tax scam raise taxes on a staggering 82 million middle class households, the Senate has added a provision to unravel the Affordable Care Act, spiking Americans' health premiums and leading to 13 million Americans going uninsured. With this bill, they are openly looting the hard-earned income of the American middle class to hand tax breaks to the wealthiest one percent and corporations shipping American jobs overseas.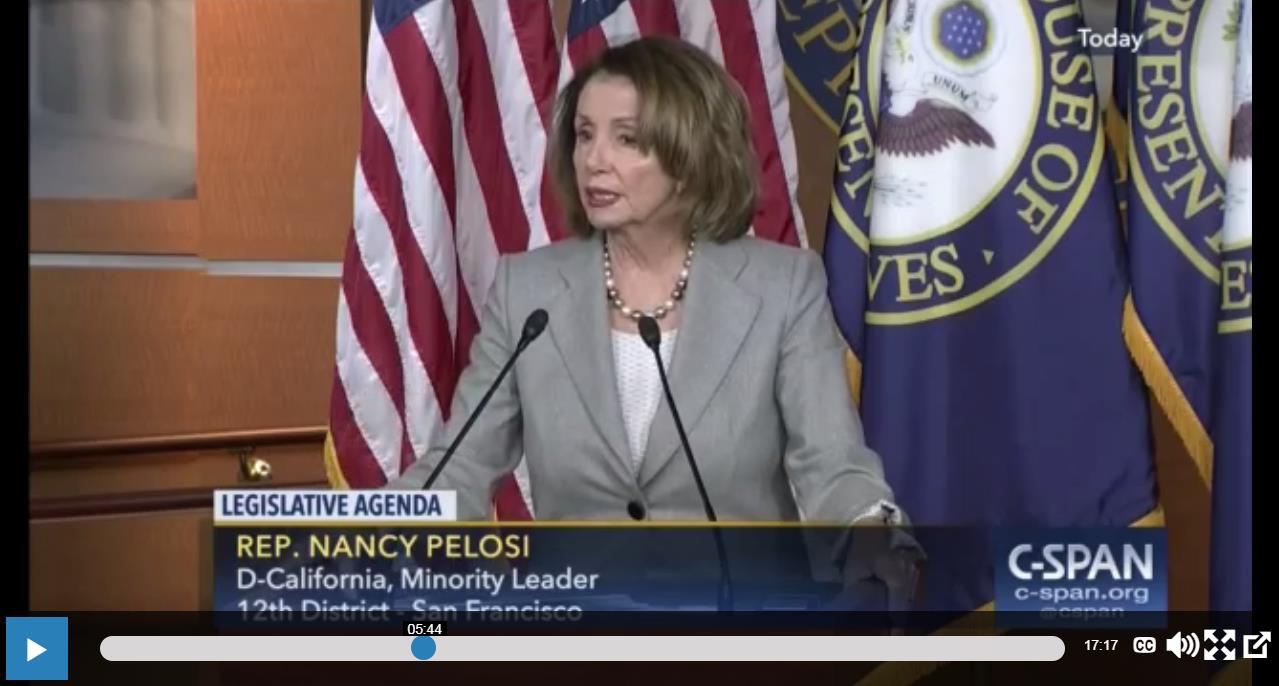 Congresswoman Nancy Pelosi delivers her weekly press conference where she discusses taxes, the DREAM Act, and the federal budget.  
No wonder that the American people overwhelmingly oppose this tax scam: a recent Quinnipiac Pollfound that American voters reject the tax plan 2 to 1 – with only 25% approving and 52% disapproving.  The Senate is working double-time to pass this terrible tax scam because the more people learn about the bill, the worse it gets.
Democrats will keep fighting for America's hard-working families and hold the Republican Congress accountable for raising taxes the middle class.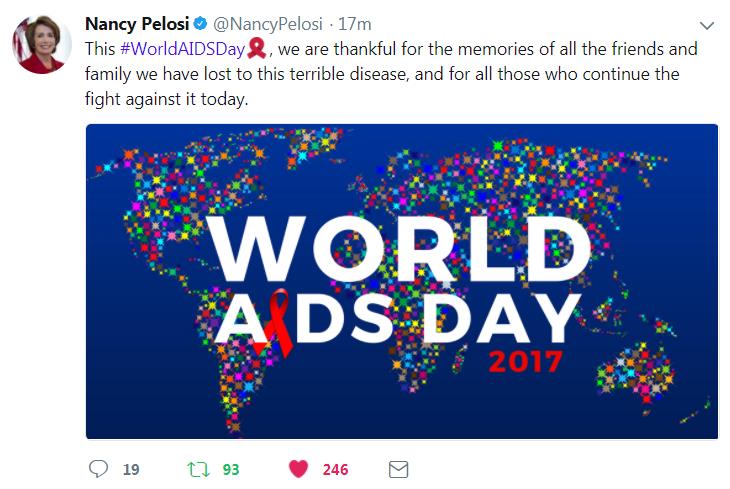 My constituent, a veteran, contacted my office regarding a problem with his GI Bill benefits through the Department of Veterans Affairs (VA). This problem originated from a Department of Defense (DOD) system error that affected many veterans, and lack of action caused a financial hardship for my constituent. My staff reached out to the DOD, requesting the agency to review his concern, and sent information about my constituent's service to the VA in a timely manner. Thankfully, I was informed in a short time that my constituent's tuition and housing benefits were approved, and they were able to continue with their studies.

Caseworkers in my San Francisco office work to address any problems or concerns you may have with a federal government agency. To submit a Casework Authorization Form, please visit my website.
Please feel free to forward this information to your family and friends. To learn more about these efforts, to express your views, or to sign up for email updates, please visit my website. I am also on Twitter at http://twitter.com/NancyPelosi.
 


Sincerely,

Member of Congress