Preventing a Nuclear-Armed Iran
Halting Nuclear Proliferation 
On Tuesday, an historic nuclear agreement was reached between Iran and the P5+1 Nations – United States, United Kingdom, France, Russia, China, and Germany – providing the best, long-term solution for preventing Iran from building a nuclear weapon. This agreement has resulted from years of tough, bold and clear-eyed leadership from President Obama, and after closely reviewing the document, it has my strong support. A nuclear Iran is unacceptable to the United States, to our allies and to the world and this agreement intensifies our vigilance in delaying Iran's nuclear program. Unfortunately, many Republicans have already rejected this treaty without even considering the text. As Congress considers this agreement, we must look at the merit of the treaty and not reduce the discussion to partisan politics. 

Transgender Soldiers Serving with Honor and Dignity
This week, we also reaffirmed the core American principle that anyone who wishes to serve, secure and defend this country must be judged by their abilities, not by their gender or gender identity. As the Department of Defense moves toward lifting the ban on open service of transgender individuals, America moves one step closer to fulfilling our fundamental ideals of 'life, liberty, and the pursuit of happiness' for all. It is fitting that sixty-seven years ago this month segregation was outlawed in the Armed Forces, and on Monday transgender service members are no longer forced to live in the shadows and serve in silence. This week has been a critical step in our continued march toward a more inclusive America.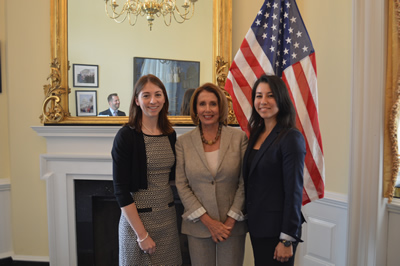 Congresswoman Pelosi meets with Service Women's Action Network members Samantha Nicoll O'Rourke of San Francisco's Noe Valley neighborhood and Evelyn Araiza of Los Angeles to learn about their experience as women in combat after the military lifted the ban in 2013.
Nancy Pelosi 
@NancyPelosi

---

To follow Congresswoman Pelosi on twitter, please click here

.

Friend Request 

I take great pride in serving the people of San Francisco. Staying in touch with my District and Constituents is an utmost priority.

If you have not already, please connect with me via Facebook, Twitter, Instagram, andYouTube.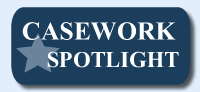 My office was contacted by the niece of a 92-year old constituent and World War II Veteran. In January 2015, it was discovered that my constituent had become a victim of identity theft, and as a result, his bank account was closed to prevent further access by the individuals who had defrauded him. My constituent opened a new bank account so that he could continue receiving his monthly payments from the Department of Veterans Affairs (VA); however, the VA had already suspended his monthly payments by the time he established the new account. After months of attempting to correct the problem with the VA on his own, my office intervened on his behalf. Subsequently, the VA updated their systems with my constituent's new account information and resumed payment of his benefits. My constituent received a retroactive payment for benefits missed, and he is now receiving his full benefits regularly.

Caseworkers in my San Francisco office work to address any problems or concerns you may have with a federal government agency. To submit a Casework Authorization Form, please visit my website.

 
Please feel free to forward this information to your family and friends. To learn more about these efforts, to express your views, or to sign up for email updates, please visit my website. I am also on Twitter at http://twitter.com/NancyPelosi.
 


Sincerely,

Member of Congress