Our Sacred Commitment
On Veterans Day, and every day, Americans honor the sacrifices of the courageous women and men who have served as soldiers, sailors, Marines, airmen and Coast Guardsmen. Our veterans have earned our everlasting gratitude for fighting for liberty and our democracy. As more and more service members transition to civilian life, this Congress must rededicate ourselves to serving them as well as they have served us – never forgetting the service of our military families or the dedicated loyalty of our caregivers. Together, we must ensure that our veterans can rely on good-paying jobs, affordable housing, prompt benefits and quality, timely health care. We must honor every veteran, every day.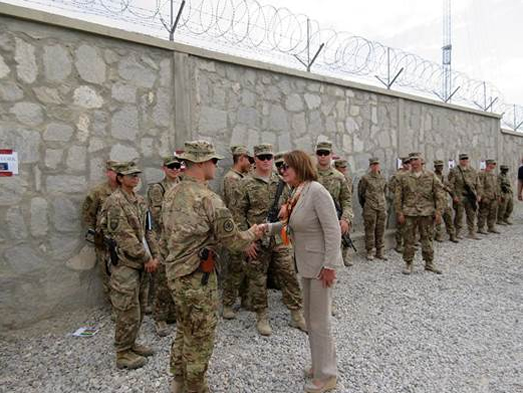 Congresswoman Nancy Pelosi greets U.S. Soldiers with the 3rd Cavalry Regiment during a visit to Tactical Base Gamberi, Afghanistan.

We must renew our bedrock commitment to our veterans, service members, and military families. On this Veterans Day, let us create a stronger America for all and renew our pledge that, just as the military leaves no one behind on the battlefield, no veteran is left behind when they return home."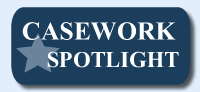 My office recently assisted a constituent whose husband had passed away several months ago, and who had been dependent on her husband's income for living expenses. After her husband's death, my constituent applied for survivors benefits through the Social Security Administration (SSA). However, after waiting for several months and making several attempts to obtain a response from SSA directly regarding her request, she contacted my office for assistance. My staff immediately contacted SSA, conveying the details of my constituent's situation. Shortly thereafter, SSA was able to process my constituent's request for survivors benefits, including a retroactive payment for the months she had been waiting. With her source of income restored, my constituent is now able to meet her ordinary living expenses.

Caseworkers in my San Francisco office work to address any problems or concerns you may have with a federal government agency. To submit a Casework Authorization Form, please visit my website. 
Please feel free to forward this information to your family and friends. To learn more about these efforts, to express your views, or to sign up for email updates, please visit my website. I am also on Twitter at http://twitter.com/NancyPelosi.
 


Sincerely,

Member of Congress