#NoBillNoBreak
Disarm Hate
In a historic move to demand life-saving action from Congress this week, House Democrats held a sit-in on the House Floor to call on Republicans to hold a vote on bipartisan, commonsense legislation to prevent gun violence. Following the leadership of civil rights icon Congressman John Lewis, we carried the voices of the American people forward to the People's House.

For 26 hours, we held the House Floor to demand an end to the inaction on gun violence in our nation. House Republicans attempted to silence us by shutting off the cameras, but we turned to social media and the mobilization of supporters outside of the Capitol to ensure all of our voices were heard. They cannot shut out the voices of the victims of gun violence and the will of the American people.
 
Nancy Pelosi
@NancyPelosi

---

To follow Congresswoman Pelosi on twitter, please click here

.

Republicans in Congress have decided that their radicalism, recklessness and obstruction are more important than protecting Americans from gun violence. The overwhelming majority of Americans want Congress to take commonsense action to keep guns out of the wrong hands – but Congress has decided to continue to enable suspected terrorists and criminals to buy all the deadly weapons they want.

House Democrats are committed to force a vote to disarm hate. We will not back down until the American people are given a vote on legislation to strengthen background checks and keep guns out of the hands of terrorists and criminals. Sit or stand, we cannot afford to remain silent. We must take action for the victims of gun violence.

SCOTUS Deadlock on Immigration
The Supreme Court's deadlock on the President's Immigration Actions is a disappointing setback for hard-working, law-abiding immigrant families across the America. Nevertheless, we are fully committed to ending the terrible fear of separation that hangs over immigrant families. We cannot perpetuate such an obviously broken immigration system that tears families apart, dishonors our values as Americans, and fails to meet the needs of our country.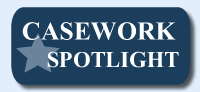 My constituent, a Veteran who served in Iraq, contacted my office regarding difficulties with his claim for service connected disability compensation with the U.S. Department of Veterans Affairs (VA). Because of his extreme financial hardship and his need for surgery for a service connected podiatric condition, he sought the assistance of my office to obtain timely resolution on his claim, which had already been pending for a year. My staff helped the constituent to collect documentation evidencing his financial hardship and submitted this documentation to the VA for consideration for expedited processing. After a matter of weeks, my constituent's claim was granted, and he is now receiving benefits through the VA.

Caseworkers in my San Francisco office work to address any problems or concerns you may have with a federal government agency. To submit a Casework Authorization Form, please visit my website. 
Please feel free to forward this information to your family and friends. To learn more about these efforts, to express your views, or to sign up for email updates, please visit my website. I am also on Twitter at http://twitter.com/NancyPelosi.
 


Sincerely,

Member of Congress