#NeverAgain
Enough Is Enough
Every day, more of America's children die from gun violence. Yet, Speaker Ryan has refused to allow even a vote on the most commonsense, bipartisan legislation to prevent the senseless tragedy of gun violence.
Fully 97 percent of Americans, including 97 percent of gun owners, support requiring background checks for all gun buyers. The NRA's stranglehold on the Republican Leadership is the only reason the American people have not received a vote on life-saving bipartisan background check legislation.
Too many families have lost someone to the senseless epidemic of gun violence. Congress has a moral responsibility to take common sense action to prevent the daily tragedy of gun violence in communities across America. Enough is enough.
Protect Dreamers Now!
Six months since President Trump made the cruel, cowardly decision to end DACA, America's patriotic Dreamers still are forced to live under a cloud of fear and uncertainty. House Republican leadership continues to brazenly reject the will of the American people, refusing to hold a vote on a bipartisan DREAM Act. Every day of this cynical inaction and obstruction, more Dreamers lose their DACA protections. They must stop cravenly using the lives and future of these young patriots as bargaining chips, and immediately bring a bipartisan DREAM Act to the Floor for a vote!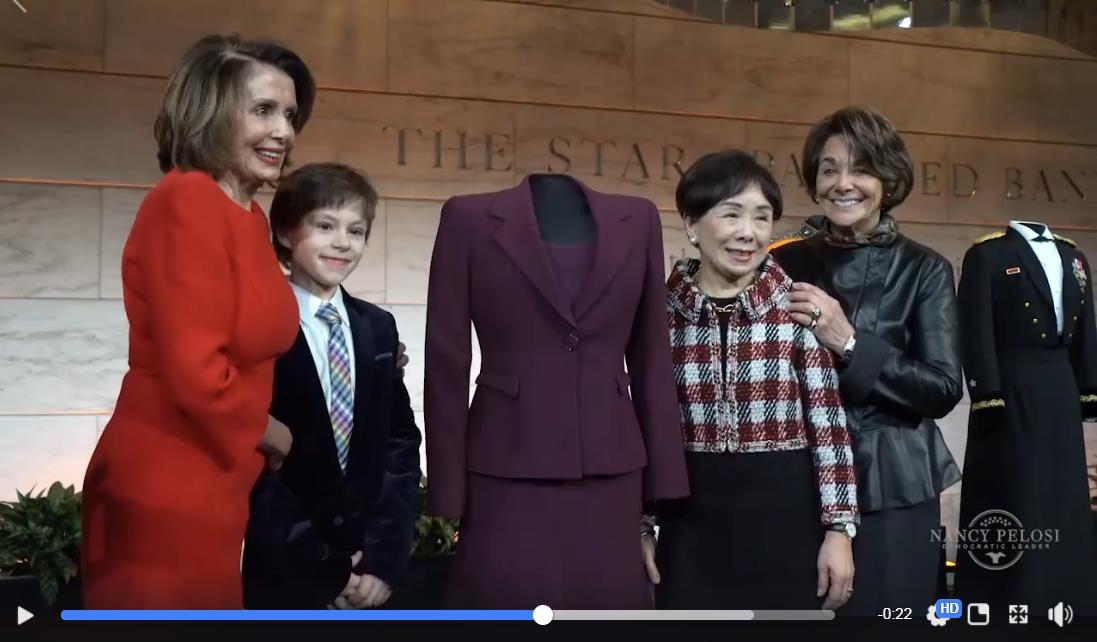 This week Congresswoman Pelosi participated in the Smithsonian's American Women's History Initiative where she donated the gavel and suit she wore when she was sworn in as the first woman Speaker of the House of Representatives. 
We Stand With Immigrants
The Trump Administration has dragged its attacks on California and all communities with the courage to stand up to its anti-immigrant agenda to a new low with its sham lawsuit against California. After the President decided to terrorize innocent immigrant families in the Bay Area with his unjust and cruel raids, he is now brazenly abuse the legal system to push his mass deportation agenda.
The Trump Administration's attacks on California are unacceptable in the federal system of government our Founders created. We have a system of checks and balances – not a system in which the executive branch can unilaterally bend states to its will. The federal government cannot force states and localities to participate in the cruel roundup of immigrant families, which spreads fear and thwarts cooperation with local law enforcement.
The people of California will not be bowed by the Trump Administration's brazen aggression and intimidation tactics. Californians will continue to proudly keep our doors open to the immigrants who make America more American. We will fight this sham lawsuit and will fight all cowardly attacks on our immigrant communities. We will fight this sham lawsuit and will fight all cowardly attacks on our immigrant communities.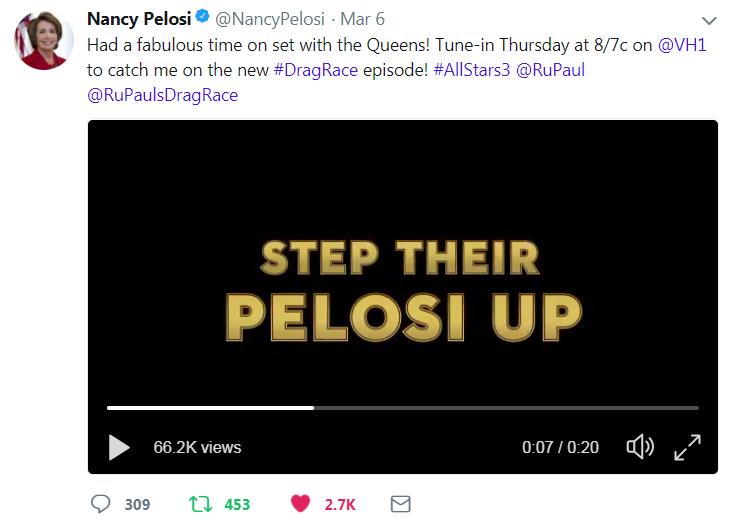 My office recently assisted a constituent who had relocated to San Francisco from Italy. Upon arrival, she had difficulty getting in contact with the Social Security Administration (SSA) regarding her Medicare Part B special enrollment period (SEP) application. The local SSA field office was unable to find the application documents filed in the United States Embassy in Rome, which had put uncertainty over her health insurance. Therefore, my staff contacted SSA on her behalf and conveyed the details of her situation. As a result, SSA determined that she was enrolled in Medicare Part B, effective January 2018. She is now properly insured in the United States. 

Caseworkers in my San Francisco office work to address any problems or concerns you may have with a federal government agency. To submit a Casework Authorization Form, please visit my website.
Please feel free to forward this information to your family and friends. To learn more about these efforts, to express your views, or to sign up for email updates, please visit my website. I am also on Twitter at http://twitter.com/NancyPelosi.
 


Sincerely,

Member of Congress