Never Forget the Heroes
Standing with Our 9/11 Heroes  
Today, the House voted to pass H.R. 1327, the "Never Forget the Heroes: James Zadroga, Ray Pfeifer, and Luis Alverez Permanent Authorization of the September 11th Victim Compensation Fund Act," which takes long-overdue action to provide the financial security and support that 9/11 first responders, survivors and families deserve.

On September 11, 2001, our nation suffered loss we could not imagine and we witnessed heroism we will never forget. Over the following days, weeks and months, America saw firefighters, rescue workers and first responders – both from the local New York area and from across the country – go to Ground Zero and do the dangerous work of debris removal and clean-up.  Because of these heroes, September 11th is etched into our nation's history not only as a day of profound loss and tragedy, but also as a day of powerful unity and resilience.  In recent years, many of those who worked at Ground Zero have come down with serious 9/11-related illnesses.  Today, we were honored to pass this bill to ensure that all people suffering from illnesses related to 9/11 and their families get the full awards they have been promised.  With this bipartisan legislation, a grateful nation honors the service and sacrifice of these brave heroes and pledges our enduring appreciation and unfailing support, now and into the future.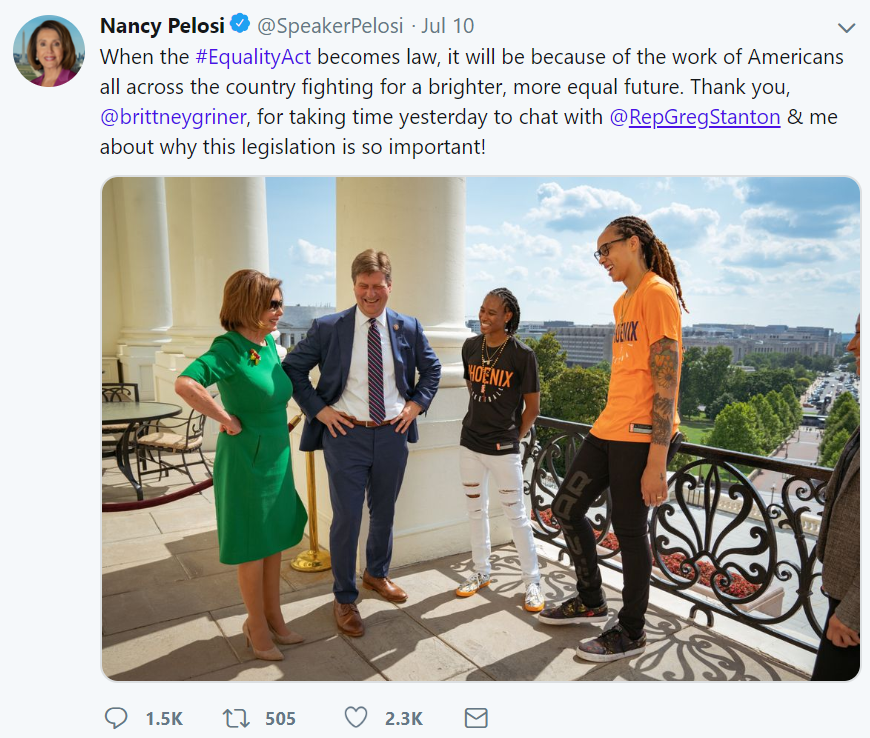 Families Belong Together 
This week, the President showed his disdain for our immigrant communities and our American values when he again threatened to order U.S. Immigration and Customs Enforcement (ICE) to begin the process of deporting millions of undocumented immigrants, which is designed to inject fear and uncertainty into our communities.

It is important that the President and immigrant communities know that immigrants have rights in America.  Every community needs to understand these rights and what to do if ICE comes to their house or apartment.  For critical community resources, please see the following:
 
My office cannot provide legal assistance, but we are able to provide direct assistance with federal agencies.  If someone is in need of assistance, they can reach out to my San Francisco Office at (415) 556-4862 or visit my website here.  

Preparing for the 'Big One' 
In light of the series of earthquakes that have rocked California this past week, it is important that we all take special precautions to keep our family and loved ones safe. Please review the sources below to help best prepare yourself for any future earthquakes.
Earthquake Safety Checklist – FEMA's comprehensive guide on how to best prepare, plan, and react to an earthquake.
Emergency Preparedness Training - San Francisco Neighborhood Emergency Response Team (NERT) teaches emergency preparedness and response basics through free hands-on training so you are ready to take care of yourself and others.
Drills and Guides – Shake Out provides a number of planning and practice drills on how to react in the time of a sudden earthquake.
  My office was able to assist a constituent experiencing issues receiving an update on his Notice of Disagreement (NOD) from the Department of Veterans Affairs (VA). Due to financial hardship and living situation, my staff requested that the VA expedite examination of his case. As a result, the VA flagged his case for expedited action.

Caseworkers in my San Francisco office work to address any problems or concerns you may have with a federal government agency. To submit a Casework Authorization Form, please visit my website.
Please feel free to forward this information to your family and friends. To learn more about these efforts, to express your views, or to sign up for email updates, please visit my website. I am also on Twitter at http://twitter.com/NancyPelosi.
 


Sincerely,

Member of Congress