Move America Forward
Give Americans a Raise
This week, I was proud to join with Department of Labor Secretary Thomas Perez and Democratic Members to unveil the Raise the Wage Act by Senator Patty Murray and Congressman Bobby Scott. The legislation would raise the federal minimum wage to $12 by 2020 and tie future minimum wage increases to increases in the median wage in order to account for inflation. 

A higher minimum wage will lift families out of poverty, put more money in the pockets of consumers, and drive demand into our markets. Raising the minimum wage to $12 will:
Increase the wages of nearly 38 million workers, more than a quarter of the workforce,
 
Including more than 21 million working women,
 
Inject billions into the U.S. economy.
By raising the federal minimum wage to $12 an hour over the next five years, we can bring opportunity, prosperity, and dignity to hard-working American families. San Francisco continues to lead the way on fair wages, as today our city's minimum wage increases to $12.25 on its way to $15/hour by 2018. Congress should act now to increase the minimum wage and improve the lives of working families across the country. Let's give Americans a raise. 
 
Nancy Pelosi 
@NancyPelosi

---

To follow Congresswoman Pelosi on twitter, please click here

.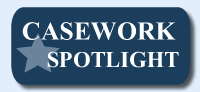 My office was recently contacted by a Department of Veterans Affairs caseworker who had been working with one of my constituents, a homeless veteran, to assist him with securing a veteran supportive housing voucher. My constituent had lost his military paperwork and was unable to complete the application process without a copy of his proof of discharge. However, my office contacted the National Personnel Records Center and was able to successfully expedite a records search to provide a copy of his paperwork so that he could complete his application and secure stable housing.
We Are One
Asian Pacific American Heritage Month in May is an opportunity to celebrate the remarkable achievements, rich cultures, and extraordinary contributions of the AAPI community. For generations, Asian Americans and Pacific Islanders have contributed to every aspect of the American experience. In San Francisco, a deeply-rooted, vibrant and growing AAPI community continues to build our city, continues to enrich it, and reminds us every day that the beauty is in the mix. During this Asian Pacific American Heritage month, let us honor the invaluable contributions, undaunted spirit, and enduring legacy of AAPI Americans. Let us reaffirm our legacy as a nation that fulfills our most basic promise: out of many, we are one.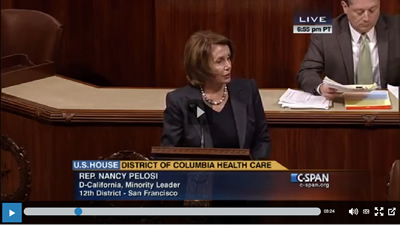 Congresswoman Nancy Pelosi speaks on the House Floor in opposition to H.J. Res. 43, which would allow employers to discriminate against employees based on their reproductive decisions.
Did you attend Heald College?

With Corinthian Colleges announcing their immediate closure earlier this week, Heald College campuses will no longer be operating or offering instruction to students. If you or someone you know has been affected by these closures, you may be interested in taking a look at the resources and FAQs on Corinthian Colleges from the U.S. Department of Education. For information on whether you may be eligible for federal student loan forgiveness, click here or call 1-800-4-FED-AID. 

You may also be interested in enrolling or transferring to City College of San Francisco or San Francisco State University.
Please feel free to forward this information to your family and friends. To learn more about these efforts, to express your views, or to sign up for email updates, please visit my website. I am also on Twitter at http://twitter.com/NancyPelosi.
 


Sincerely,

Member of Congress